Yamaha launches R3 bLU cRU Challenge for 2017
Wednesday, 8 February 2017 15:32 GMT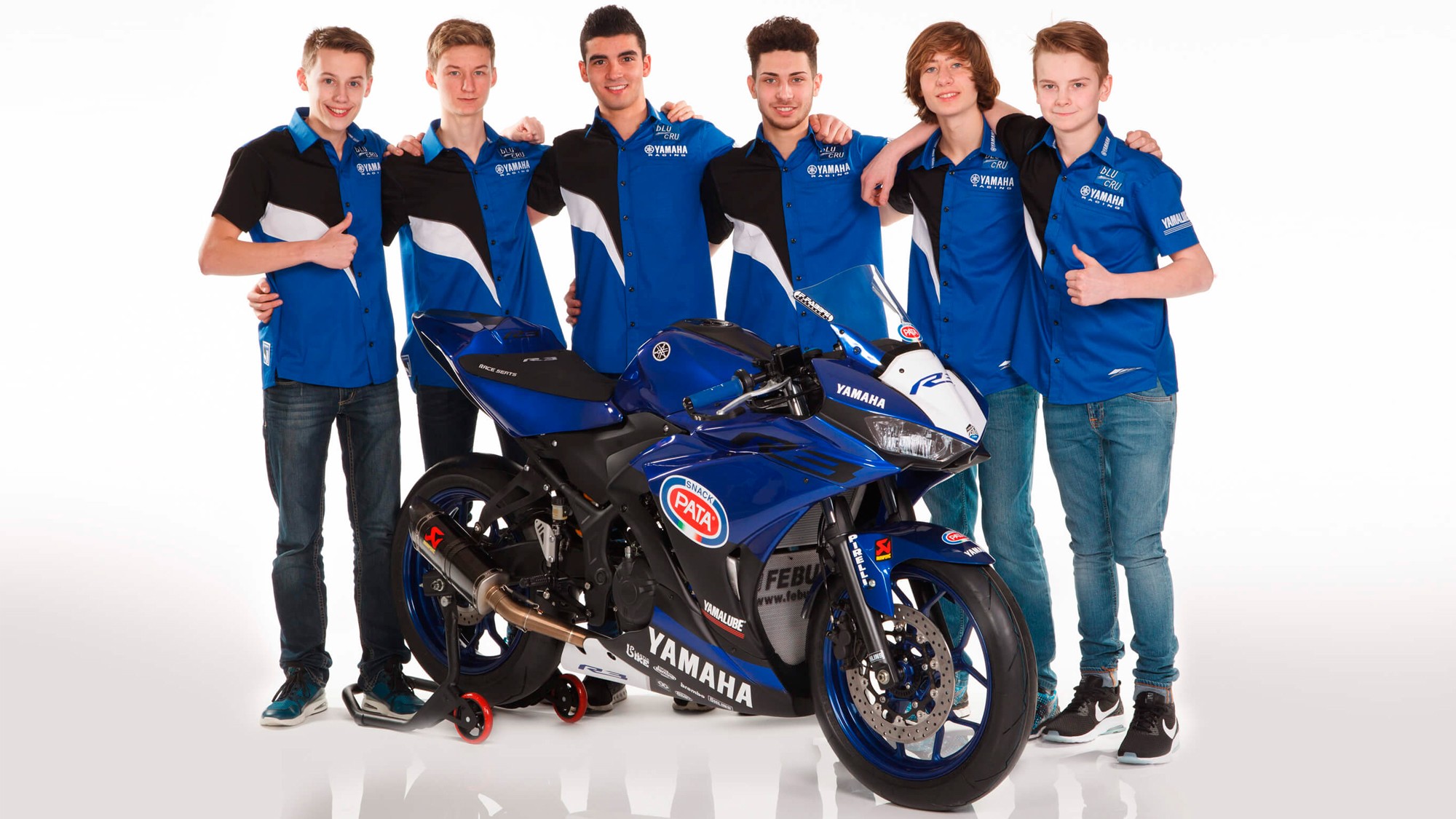 Japanese manufacturer to bring more competition to WorldSSP300
Following the launch of their machines ready to take on the new season yesterday, Yamaha are set to add to the challenges facing their riders for 2017, as they bring a challenge within the new World Supersport 300 series.
Six riders aged from 15 – 19 were present at the European headquarters of Yamaha Motor Racing at Lesmo in Italy, where the new Yamaha competition was explained which will see one of the six riders automatically secure a place in the Yamaha Official WorldSSP Team for 2018.
Getting a first look at the R3 machines they will be competing on over the season, Robert Schotman and Enzo De La Vega (GRT Racing Team), Kimi Patova and Renzo Ferreira (Kallio Race System), Mykyta Kalinin Team Motoxracing) and Alfonso Coppola (SK Racing) were the six riders presented as the challengers for the in-house competition. Out of 20 competitors aboard Yamaha machinery in WorldSSP300, these six are the ones chosen to bring this challenge forward.
Introducing this new initiative for the 2017 season, Yamaha are hoping to build a strong path for young riders to move up through the classes. Riders involved in the R3 bLU cRU Challenge will gain a 'special kit package' in order to build the best possible YZF-R3 as well as gaining 'race service assistance' throughout the season. Gaining both technical and off-track support, tensions and motivations will be high within the riders as they have it all to play for in 2017.