WorldSBK launch new look website
Wednesday, 15 February 2017 12:12 GMT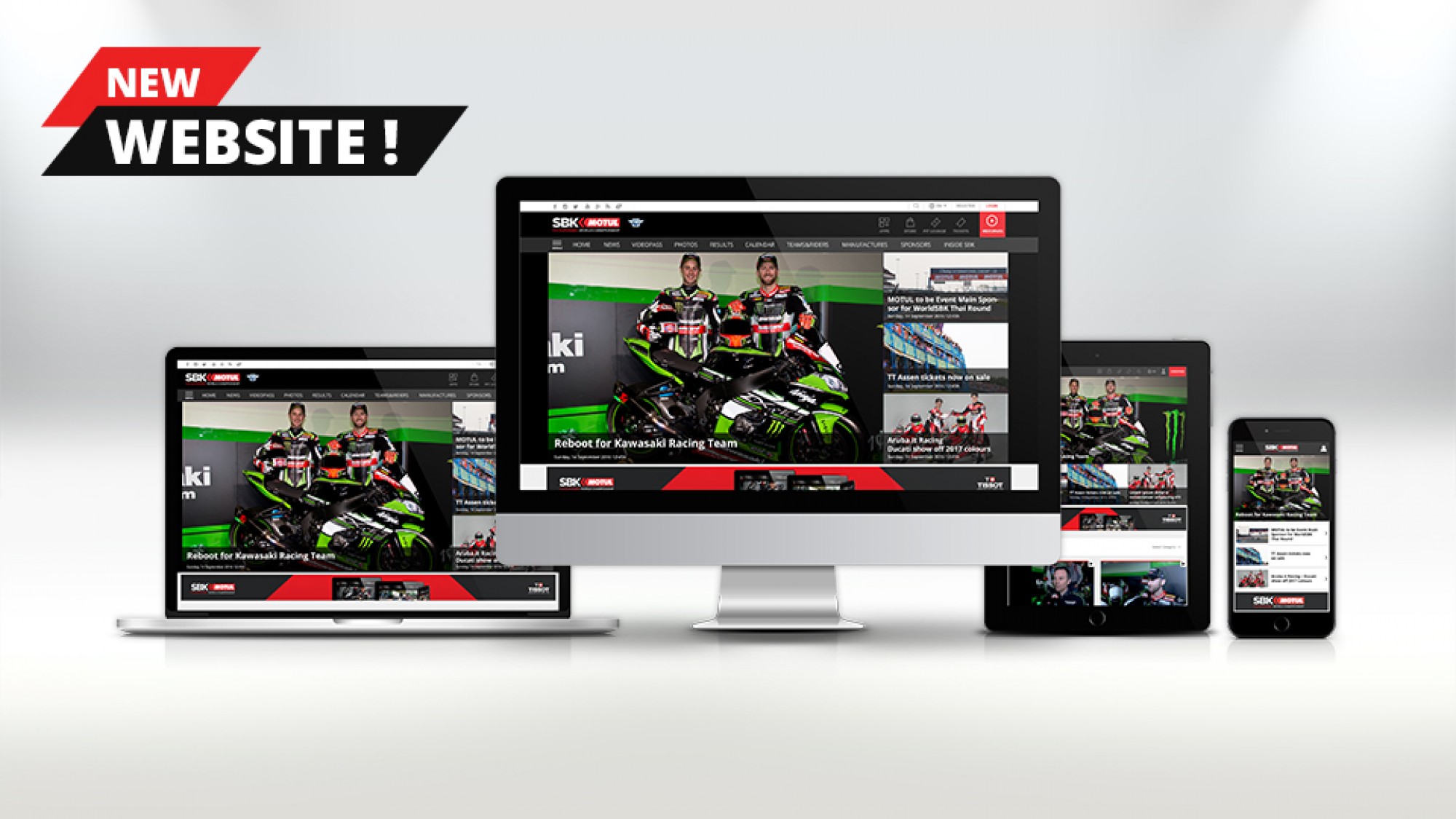 Check out the new and improved site
Ahead of the fast approaching opening round of the MOTUL FIM Superbike World Championship at Phillip Island, WorldSBK.com has had a make-over, ensuring your browsing and multimedia experience is even better for 2017 online, on your mobile and tablet.
Keeping up with new and advancing technologies, WorldSBK is committed to providing an experience for fans which we will continue to develop. Still dedicated to bringing you the best and most up to date news regarding the prestigious championship, we are welcoming a 'waterfall' of news on the home page. Meaning you will be able to seamlessly find news – past or present- a lot quicker.
Users will be able to source information through search engines and social networks with more ease than before. If you are a VideoPass holder you can now get lost in hours of WorldSBK video action; below the video you choose to watch you will now see a feed of recent and relevant action to tailor to your needs, across all devices.
Keep an eye out for the new and improved destination guide, which will be launching soon. You will be able to find all information regarding each round in one place from, making it even easier to keep your WorldSBK knowledge up to date. A new menu button will enable quick and effective browsing of all the sections on our website, making it smoother for you to find the information you require.
WorldSBK.com strives to provide the best online service, and we will continue to work constantly to improve and extend our site.