WorldSBK family values
Tuesday, 14 February 2017 12:10 GMT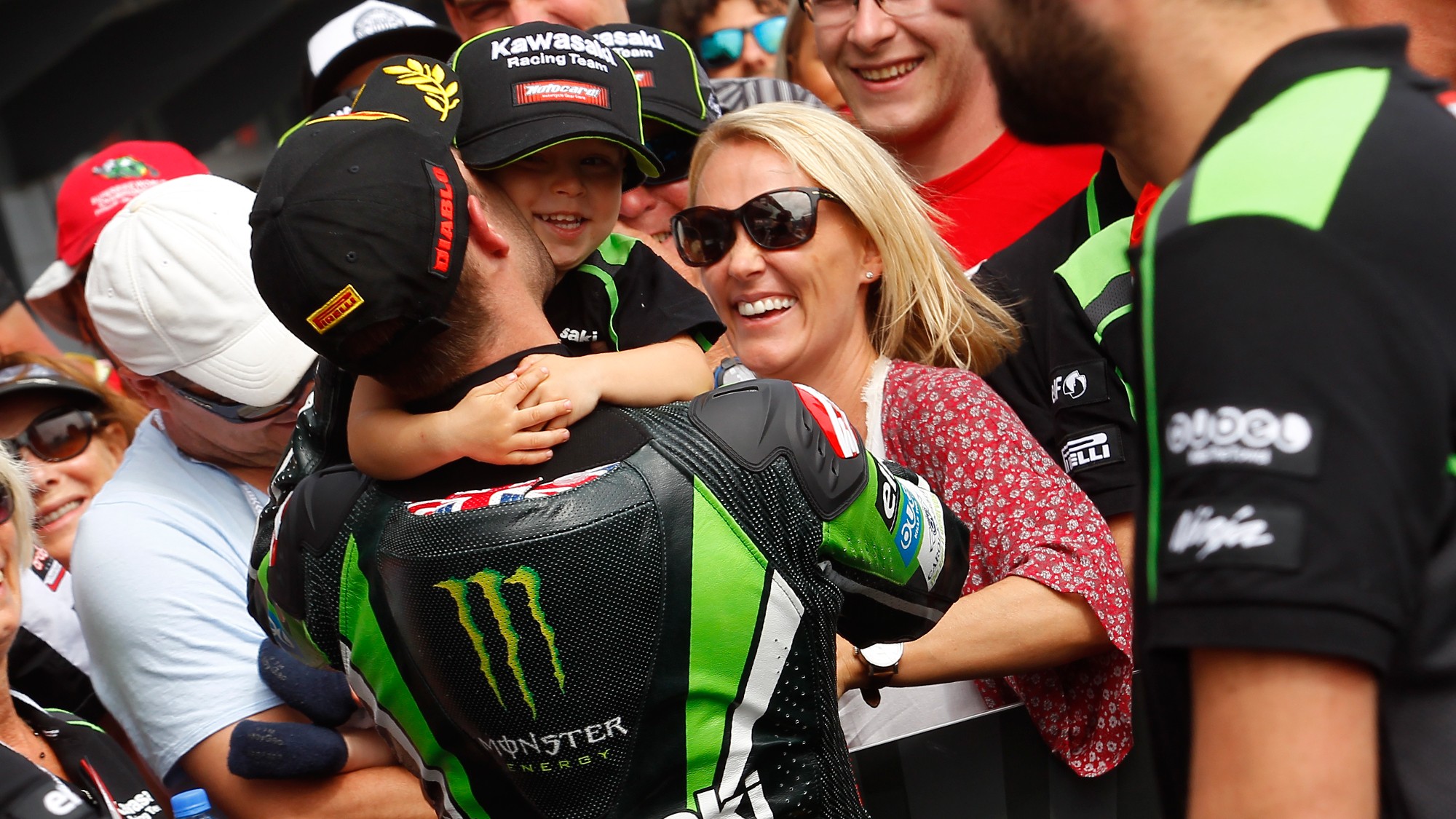 It's not only the riders who are the heroes
Being a woman in a man's world may come as a challenge to some, however for the partners in the MOTUL FIM Superbike World Championship they could be classed as the silent champions, supporting their partners through the tough challenge of chasing their dream.
WorldSBK prides itself on having a family feel to the paddock, one which can welcome younger generations watch their heroes and potentially follow in their footsteps, and the growing families certainly doesn't slow the fathers down. So how easy is it balancing children and ensuring a stress free weekend?
Reigning World Champion Jonathan Rea (Kawasaki Racing Team) is the first to thank his family for the support he receives, as he declared after he took his back to back World Title in Qatar:"I wouldn't say it's hard to be a sportsman at a top level with a family, especially with my wife being so strong is an advantage to be being so balanced at home. Can you imagine the motivation when you are not just doing it for you! We go all in together! "Taking his family onto the podium was evidence enough, with wife Tatia proudly stood next to him. Rea met Tatia back when he was racing in the UK, and their love has grown ever since. Building such a strong family support network is vital; to keep the riders feet on the ground as well as to ensure they can go out on track and do their very best.
However it's not as glamorous as it looks, you can often find Pippa Laverty, wife of Eugene (Milwaukee Aprilia) having a nap in the motor home wearing odd socks and getting a moments of peace as a race weekend can take an emotional toll, before making herself look glamorous for the grid. Meeting back when Pippa was still a teenager, she has been by Eugene's side through his entire racing journey in the world series and wouldn't have it any other way.
Having a strong networks of friends in the paddock can be very important for these girls, making travelling the world not as lonely when the riders are in all important team debriefs, and within in the WorldSBK paddock it's not hard to see that the partners have a strong bond, supporting each other as well was their partners.
It seems fairly easy to start to grow a family in the paddock or for love to start to grow. Kyle Smith (GEMAR Team Lorini) has recently become a father for the second time and his two children can often be found in the paddock with mother Sandra, supporting Smith along the way. Whilst Randy Krummenacher (Kawasaki Puccetti Racing) heads into 2017 with two new challenges; the move up to WorldSBK and becoming a father, but his partner Serena will continue to support him in every way possible.
Life on the road is a very different one for the women of WorldSBK, but they wouldn't have it any other way. These aren't the only couples in the paddock, and there are so many partners supporting their men all over the world. Seeing the men in their lives succeed brings an overwhelming sense of pride that could be irreplaceable, when they win together and lose together, but they're in it together.