Why is a quickshifter so important in WorldSBK?
Friday, 23 June 2017 11:30 GMT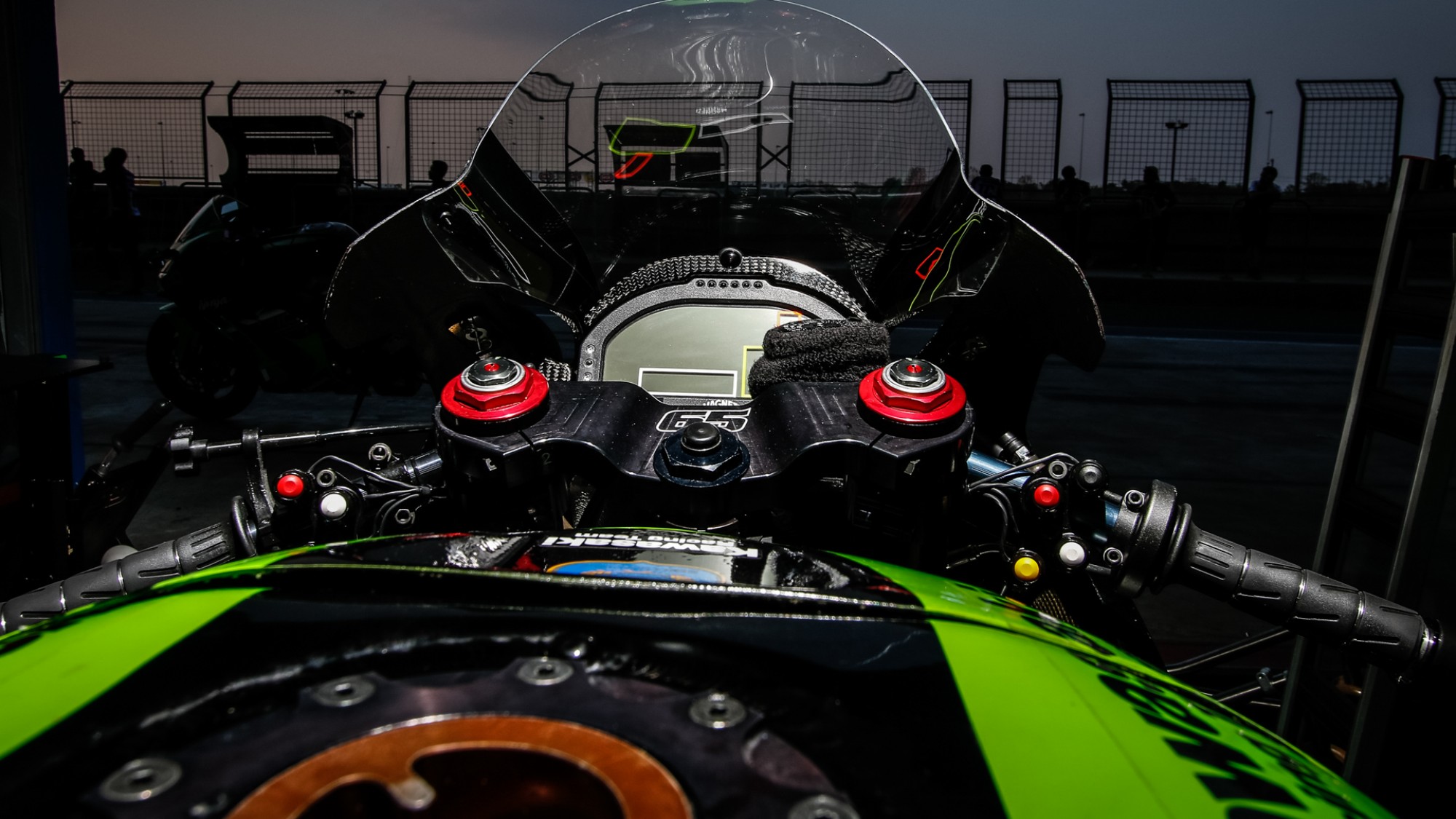 WorldSBK.com catches up with Kawasaki to find out
Constantly on the search for faster lap times as well as smoother set ups for riders, the MOTUL FIM Superbike World Championship is consistently seeing more updates to the bikes, in order for teams to make that all important vital step.
Kawasaki Racing Team talk us through their system which prevents their riders from having to use the clutch lever as much, which can coincidentally improve their lap times. With the use of the quickshifter, it allows Jonathan Rea and Tom Sykes even more time to focus on minimising their lap times.
Oriol Pallares, Jonathan Rea's chief mechanic explains how the system works: "Riders only have to pull the clutch lever for the start of the race; they don't have to use it for the upshift and downshift. It is mainly an electronic system, in which we have a part of the bike called a load cell. This sends signals to the ECU and the ECU knows if the rider wants to downshift or upshift."
The use of the quickshifter not only helps with rider comfort, but also with speed as he continues: "It is about time and rider comfort, the rider doesn't have to close the throttle for the upshift so that means he can secure a better lap time. It's easier for them, as they can forget about pulling the clutch for the downshift. It's such a good system to use; I don't think any riders prefer the old one."
Watch the WorldSBK bikes in action around Laguna Seca for Round Eight of the season at #USWorldSBK, and take a look at how they are able to use their quickshifters with all the sessions available on the WorldSBK VideoPass.