Why do riders use thumb brakes in WorldSBK?
Wednesday, 28 June 2017 08:04 GMT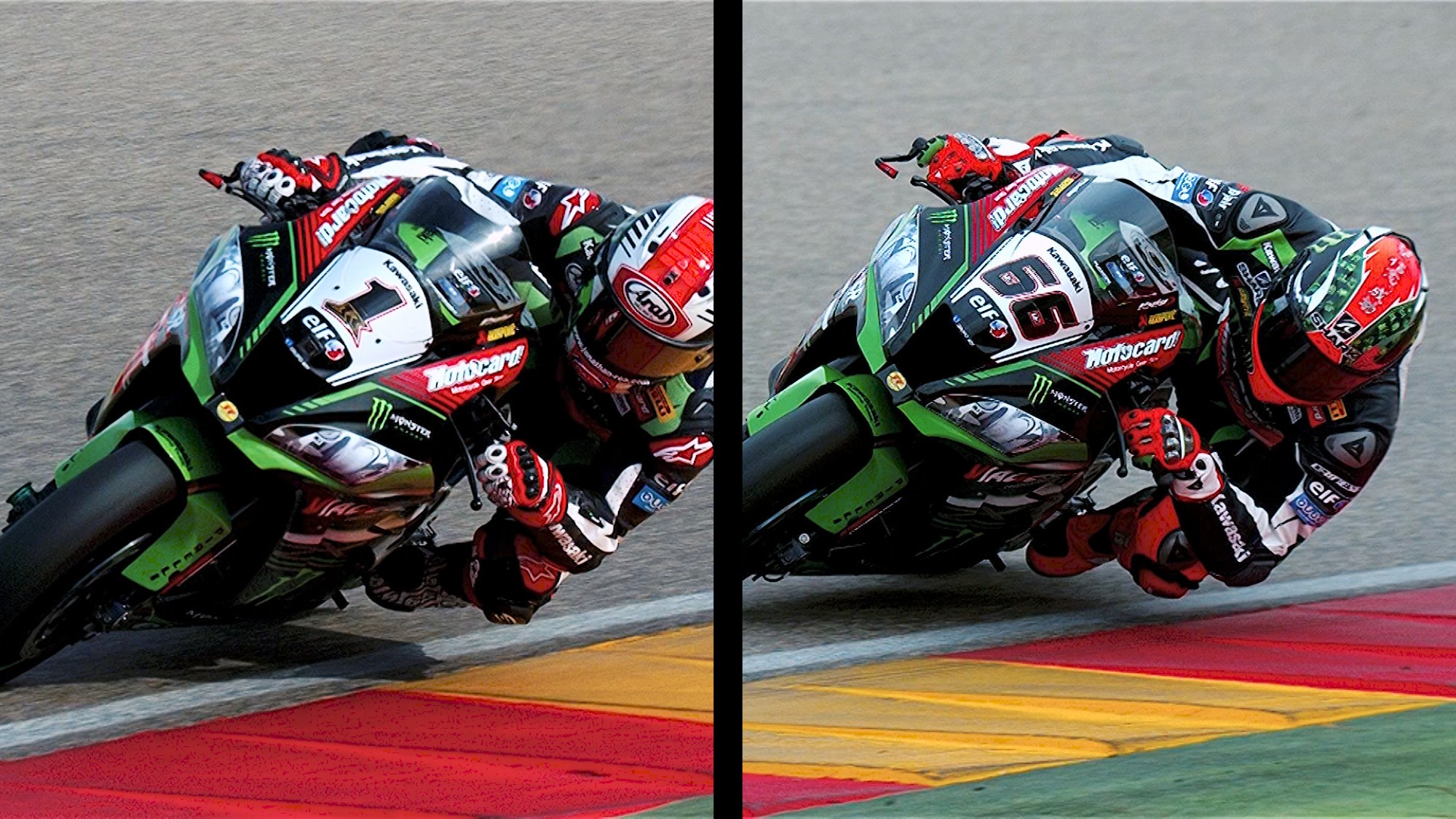 WorldSBK.com caught up with Kawasaki Racing Team to explain the braking differences
In the highly competitive MOTUL FIM Superbike World Championship, riders are always on the search for new technical improvements and changes which can create a smoother riding style, and as a result faster lap times.
Tom Sykes (Kawasaki Racing Team) is one of a handful of WorldSBK riders to use the unique thumb break, which is in place of the foot brake controlling the rear. The use of this is the main difference between Sykes and his team-mate Jonathan Rea's Kawasaki Ninja machines.
Mattia Fontana, Sykes' chief mechanic explains: "The thumb break works on the rear brake system, and it tends to be used to help with riders feeling. It can make him feel more comfortable on the bike and doesn't have a technical advantage."
But is there a difference in how the bikes are set up for the thumb break? Perfecting the set-up of the WorldSBK monster machines is pivotal for a rider over a race weekend, but Fontana continues to say it doesn't impact the set-up of the ZX-10RR.
The Italian mechanic adds: "It's more or less the same on the bike when we use the thumb or the foot; all we have to do is install a longer cable and brake system. Nothing else changes, the rear caliper is the same, it's just the master cylinder that changes."