What makes a Yamaha tick in WorldSBK?
Tuesday, 18 April 2017 09:28 GMT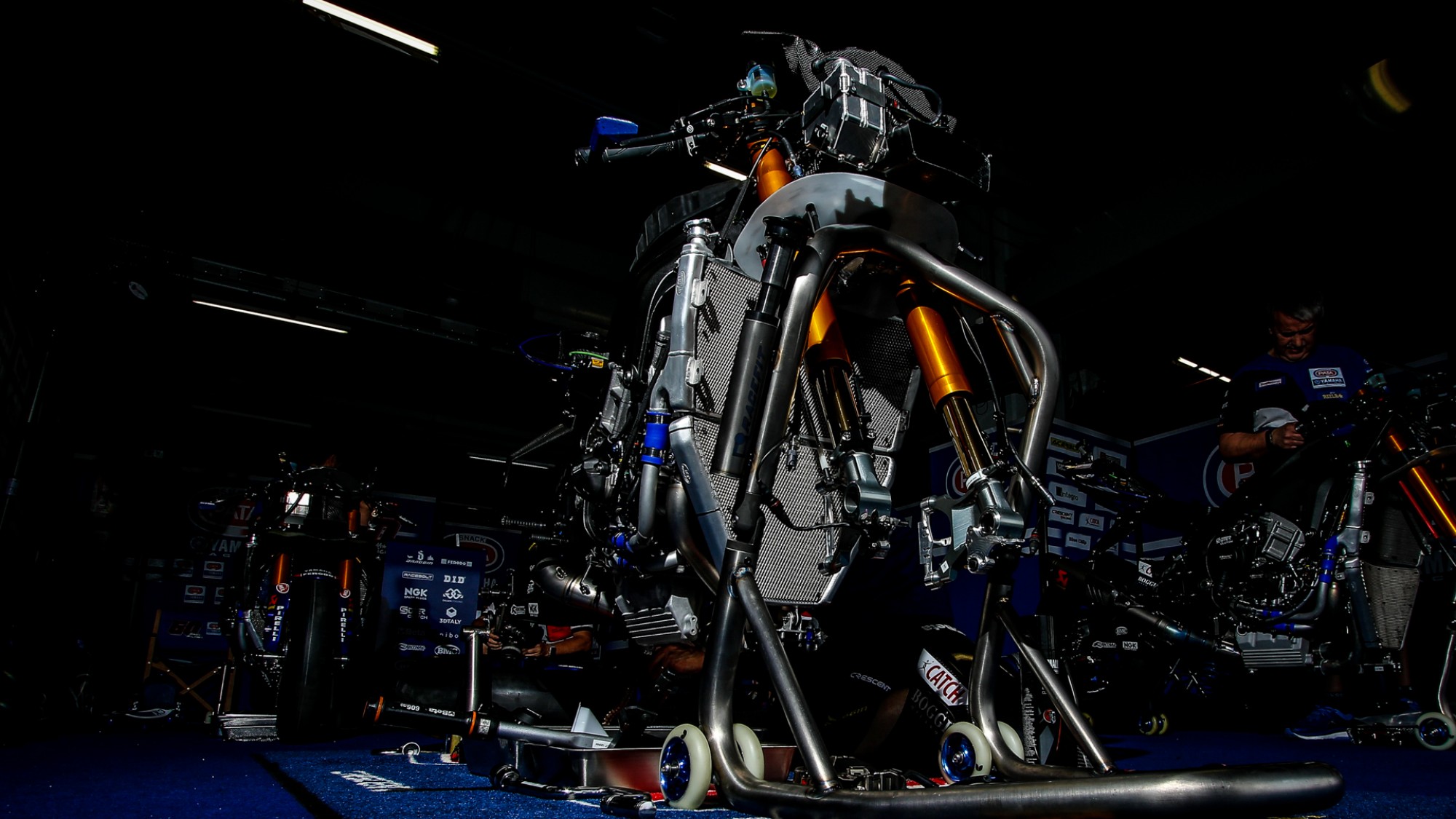 Understand the electronics of a YZF-R1 machine with Paul Denning
Pata Yamaha Official WorldSBK Team have had a steady start to their 2017 campaign in the MOTUL FIM Superbike World Championship, with Alex Lowes and Michael van der Mark sitting in fifth and sixth in the world championship standings respectively after just three rounds.
Team manager Paul Denning, who has vast experience in a range of racing paddocks, talks us through the electronics you can find on an YZF-R1, both on the street bike and racing machine.
What is the main difference in the ECU on a WorldSBK machine compared to one on a road bike?
"The WorldSBK bike has a bigger capacity, more powerful computer than a road bike because it doesn't have to meet the price demands of the market, as well as functionality. Electronics in WorldSBK aren't prohibitive, despite the price cap. Teams are allowed to spend a maximum of 8,000 Euros on the electronic control unit, and on an IMU – which measures the pitch and lean angles of the machine as well as all other control elements, including the dash - which is also standard on a street bike, meaning the quality of the strategy is very advanced. In fact probably more advanced than it was on Yamaha's MotoGP bike only a matter of five years ago at the most."
"Sometimes the electronic component strategies available are spoken about negatively," continues Denning. "But now we are seeing all of those strategies available to street bike riders. Whilst the range of settings might be a bit simpler, the way those strategies work can make the bikes more enjoyable, as well as safer to ride."
But how do the electronics on Lowes and van der Mark's machines work?
Denning talks WorldSBK.com through the various buttons and screens we see riders have to contend with over a race weekend.
"It's fairly straight forward, the rider doesn't touch the right side during the race, it controls the ignition and the pit limiter. On the left side, you can change the map from dry to wet - in the wet you'll have less power but more traction control and free engine break control. If they hold that down for two seconds when they enter the pits to change their tyres, it will change to wet. If not and you give it a quick press then that'll change the screen on his performance setting to traction control, performance control or engine break."
Finally, Denning explains how the electronics work on the road ready R1: "On the R1, every control that's available on this bike including wheelie control is available to a street bike rider. So for the cost of 18,000 euro, you've got a bike with the same tech within it."