Team Althea MF84 and Puffe together in Superstock 1000 in 2017
Wednesday, 21 December 2016 13:20 GMT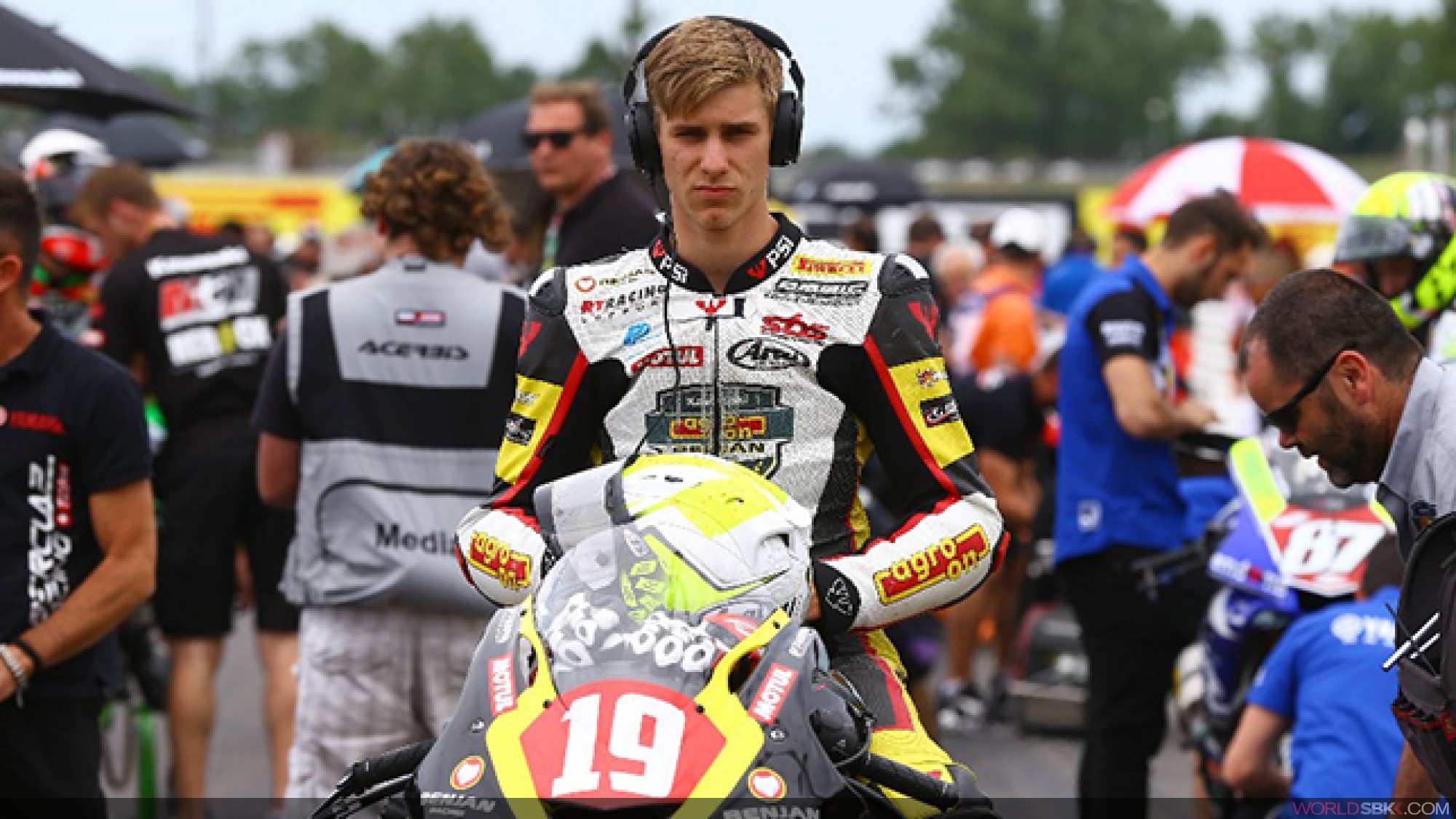 The Italian team will continue with its plan to develop talented riders
Althea Racing, as it continues on its mission to develop young riders, announces the creation of a new structure, to be known as the Althea MF84 team and that will participate in the European Superstock 1000 Championship in 2017, already present with Faccani.
With this dedicated structure, Althea Racing will continue with its important plan to develop talented riders and help the to grow, guaranteeing a top-class bike but also a very experienced team, starting with Michel Fabrizio in the role of coach. Fabrizio, who as everyone knows is an expert rider with a wealth of experience gained in various Superbike World Championships, will have a double role in 2017. After his recent adventures in the Italian CIV series, he will be responsible for managing the new structure as well as coaching the young riders.
The Italian team has decided to entrust its BMW to a young German rider by the name of Julian Puffe, born in Schleiz in 1995. After two seasons in the Superstock 600 class, he moved up to the Superstock 1000 category for the 2016 season. He will now join the Althea team and in this context, and thanks to the support of Fabrizio and a first-rate team, the rider will have the opportunity to develop his career on the international racetracks of the European championship.
The Althea MF84 team is now considering other riders and will shortly announce the name of Puffe's team-mate for the 2017 season.
Michel Fabrizio:"I'm pleased to embark on this new adventure in the European championship with the Althea Racing team, which has decided to use my experience to help develop young talents in the STK1000 category. Julian Puffe is a young German rider who impressed me when I saw him riding during a test. I suggested to Althea that we move in this direction, and I will give my full support as we strive to grow and achieve positive results in collaboration with team Althea. Team Althea MF84 is now evaluating the possibility to take on a second rider, and so my work will be significant."
Julian Puffe: "First I want to thank Genesio Bevilacqua very much for this opportunity, which I think is really a dream for me. I plan to give it my all, and hope to be able to thank the team by achieving some good results. We completed a short test at Vallelunga and that was my first chance to meet and work with the team, and with Michel Fabrizio, and to ride the BMW S 1000 RR of course. I had not ridden a BMW before and was impressed with the overall effectiveness of the bike. I'm really looking forward to this new adventure and hope for a positive season with the Althea MF84 team."