Superstition 'aint the way?
Friday, 23 June 2017 10:00 GMT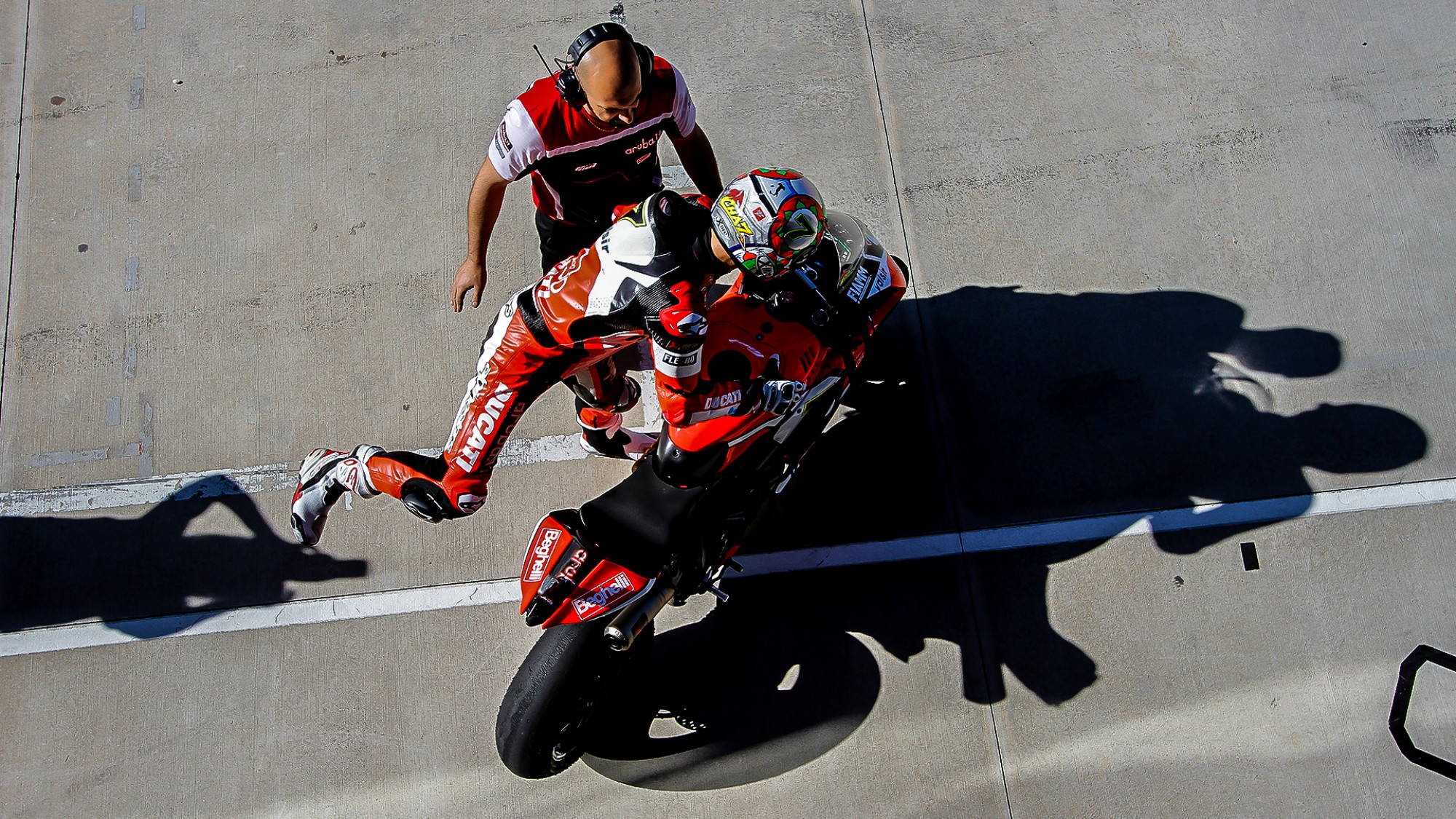 WorldSBK takes a look at the impact rider's rituals and routines have
Superstitions hold a big importance in sport, and can hold very high importance when a rider lines up on the grid. Defined as "a widely held belief in supernatural influences, especially as leading to good or bad luck," they are rituals which some WorldSBK riders take very seriously, whereas others don't believe they can make a difference.
Throughout sport, successful sportsmen and women have certain trademarks which they credit their success to – Golfer Tiger Woods would only wear a red polo shirt on his final day of competition, or Basketball legend Michael Jordan stuck to his pair of lucky shorts. In the MOTUL FIM Superbike World Championship, riders have plenty of routines they stick to which they say can impact their final results.
Some have small parts of their routines that, if they mess up they have to repeat. Like reigning World Champion Jonathan Rea (Kawasaki Racing Team), who tells us: "If I put my gloves on and I drop one, I drop them both and start again." With the unpredictable nature of a race day it is sometimes difficult to stick to these traditions, which can come with some consequences as Stefan Bradl (Red Bull Honda World Superbike Team) explains: "I am quite organised and if something goes out of plan it's difficult. For example when we have some strange weather conditions and something can go out of place, then I can get a bit aggressive because of it."
For most WorldSBK riders, beginning preparations for the race on the left or right hand side can have a big impact on their mentality – with many having a preferred side. Rea begins everything on the left hand hide, whilst Michael van der Mark (Pata Yamaha Official WorldSBK Team) always starts on the right. Chaz Davies (Aruba.it Racing – Ducati) tells us he climbs on the left hand side of the bike first, but the British rider states this is for comfort over a belief that it will help him secure a better result. Taking this to another level, Eugene Laverty (Milwaukee Aprilia) has also consistently had different coloured boots throughout his career.
When asked why these are so important to them ahead of a race, the answers can be varied but all have the same outcome – the question of ultimately 'what if?', which is summed up by Van der Mark: "You do something and everything goes well, and then you don't do it and something goes really wrong, it makes you think. 'What did I do differently?', and these silly little things always come up, so they can be very important for your mind."
On the other side of the coin, Aruba.it Racing – Ducati team-mate Chaz Davies and Marco Melandri don't think they can have an impact. "I don't believe in it," explains Melandri. "You feel like as a sportsman that when something goes well, you should try to do to the same for the next race. But for me, I don't have one thing I do all the time." Taking a similar viewpoint, Davies goes into more detail: "I've had things that have come and gone in the past, but I stopped them as I think you have to get real. I like to be a little bit strong headed about that sort of stuff and think that in the end it doesn't really make a difference. If you feel like it can help then it's enough to give you a boost at certain times, I know some riders thrive on it. For myself there are certain things that help and others you just don't think about."
Watch the WorldSBK riders take on Laguna Seca (with or without their superstitions) as the championship heads to California for US WorldSBK from 7th – 9th July.