Riders share Nicky Hayden memories
Thursday, 25 May 2017 18:50 GMT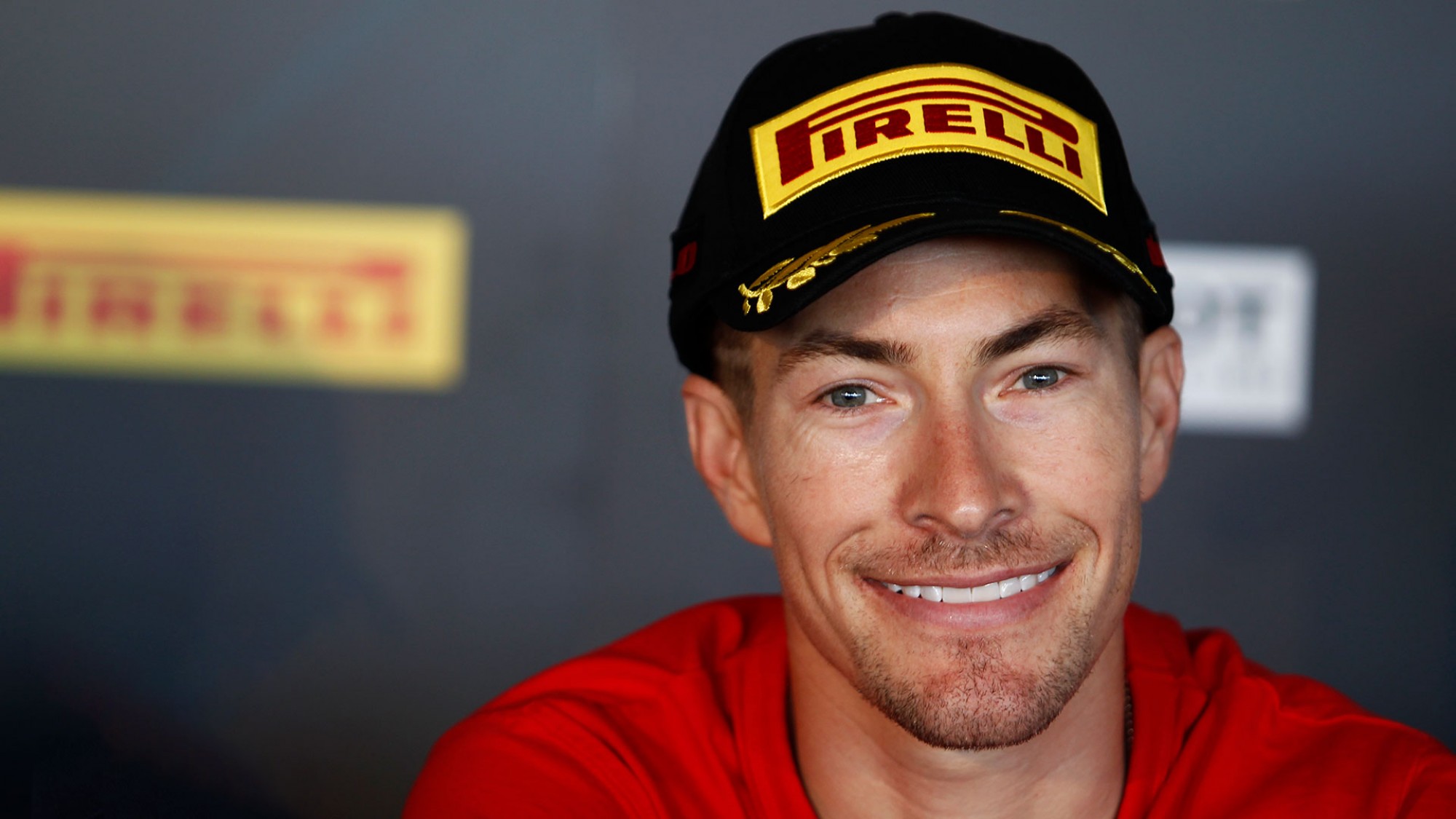 WorldSBK speak of how they will remember American hero
As the MOTUL FIM Superbike World Championship prepares for an emotional Pata UK Round, riders of the paddock have come together to share their best memories of the Kentucky Kid. The 35 year old tragically lost his life following a cycling accident in Italy, and was a much loved member of the paddock. Moving over to WorldSBK in 2016, Hayden was welcomed with open arms and embraced the relaxed family feeling of the paddock and brought his infectious personality with him.
Michael van der Mark (Pata Yamaha WorldSBK Team) has fond memories of his time as a team-mate of Nicky Hayden: "It's difficult; to be his team-mate it was inspiring to see his desire to win. I started racing with his number, I used his 69 the first four or five years of my career, so I was a big fan."
Reigning world champion Jonathan Rea (Kawasaki Racing Team) speaks of the charisma Hayden was famous for: "The emotion he had after winning and what it meant to him was quite infectious and memorable, he brought that aura to SBK of a legend."
Inspiring the younger generation, Chaz Davies (Aruba.it Racing – Ducati) explains how Hayden made an impression on him at the age of 18: "I was trackside when he won the title in 2006 with no prospects, and to see him win the championship as someone who is not willing to give up was the most powerful thing I've seen."
Italian Marco Melandri (Aruba.it Racing - Ducati) remembers times from the MotoGP paddock through to WorldSBK: "During the winter test in Phillip Island we were cycling many times around the Island together and it was great. And it didn't matter how busy he was, the hello was always there."
Alex Lowes (Pata Yamaha Official WorldSBK Team) adds: "Nicky was an absolute legend. He always had time for me, always had time for everyone. He was certainly one of the most talented riders I've ever raced again and someone I miss a lot.
Heading into what is set to be a tough weekend, British rider Tom Sykes (Kawasaki Racing Team) explains: "He was a true gentlemen and a true champion, in my opinion the thing that makes him a true champion is that he had time for everyone."
Eugene Laverty (Milwaukee Aprilia) speaks fondly of the time they spent as team-mates: "The one thing I'll always remember is how much of a sports fan he was – he'd even watch Irish road racing."
World Supersport rider Gino Rea (Team Kawasaki Go Eleven) has fond memories of Hayden, as he explains how welcoming Hayden was when the British rider arrived in the paddock. "When I moved over into Moto2 he was one of the first guys to come and talk to me and make me feel welcome in the paddock."
A minute of silence will be held at 2pm LT on Saturday 27th May, as the riders, teams, paddock and fans get together to honour the memory of The Kentucky Kid.