Lessons learned
Friday, 25 August 2017 11:06 GMT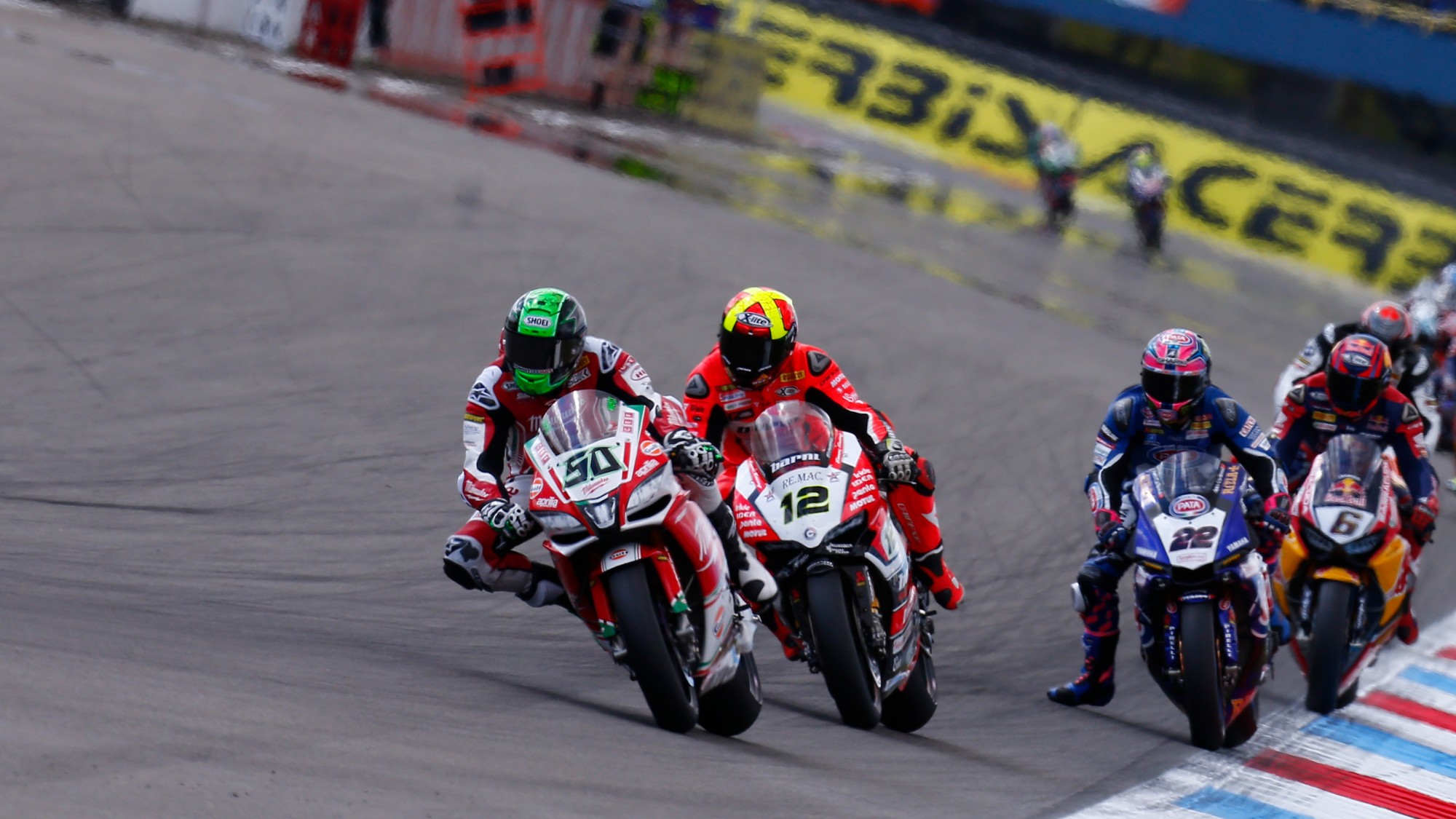 If our riders could travel back in time and give themselves advice, what would it be?
Hindsight is always a beautiful thing, and in the terms of racing it can always be a question of what if. But on top of this riders are always learning and findings ways to improve on their speed, professionalism and important decisions, some of which they may change. In racing your reaction times must be lightning quick on the track, but sometimes there are situations that you can spend a lot of timing thinking off track.
WorldSBK.com spoke with some of our MOTUL FIM Superbike World Championship riders and asked them; if they could go back in time and give their younger self some advice that could help in their racing career, what would it be? Taking some time to think, the answers were varied but ultimately the outcome showed that all decisions you make in life tend to come from experience.
Eugene Laverty (Milwaukee Aprilia) refers to the moves he made across some categories over the years: "My advice to a teenage me would be, when presented with the opportunity to switch categories, only take it if there is the possibility of finishing on the podium. People don't tend to care if you finish in the top five on a top ten bike, exceeding the capability of a bike doesn't count for anything unless you're at the sharp end. Racing is all about winning."
Xavi Fores (BARNI Racing Team) believes seeking better guidance throughout his career would have helped: "I would like to have had better professional recommendations, and to have worked with professional people since the start of my career. Since I began racing I've been my own manager, which means working as a rider and as a manager, which has been so difficult because you have to be involved with both sides of the business. On a sporting level, I would like to have understood earlier what tools I needed, in order to be fast. I would also have built stronger relationships with more riders, in order to be able to learn more and more and to be better each day."
British rider Leon Camier (MV Agusta Reparto Corse) notes the difficult feeling of hindsight, as the WorldSBK podium finisher adds: "There are some things I would have done differently with hindsight, but you have to learn somehow. Maybe I would say I should relax more mentally, and remember to see the big picture a little more instead of trying to force things so much."
On reflection, and still at a relatively young age, Michael van der Mark (Pata Yamaha Official WorldSBK Team) has a simple message for his younger self, which is "not to believe everything someone tells you, as it could turn out to be a fairy tale".
Despite joking he should leave the girls alone, Jordi Torres (Althea BMW Racing Team) states he would have told himself to seek more professional support, in order to help him later in his career: "I would tell myself to work with a full time or retired rider, who could help me by introducing me to people as well as knowing how to boost my profile and career. This is because being 'alone' with my family makes it difficult to make a big step by just my own achievements."
With only a few life lessons heard from riders, it's clear, there is a lot to be said from providing young riders with help and guidance, which can clearly be seen in the FIM Supersport 300 World Championship. Watch how all our riders build on their own experience in the WorldSBK class as racing returns in Portugal from the 15th – 17th September.