Laverty to be Portimao Circuit round ambassador
Saturday, 27 May 2017 09:53 GMT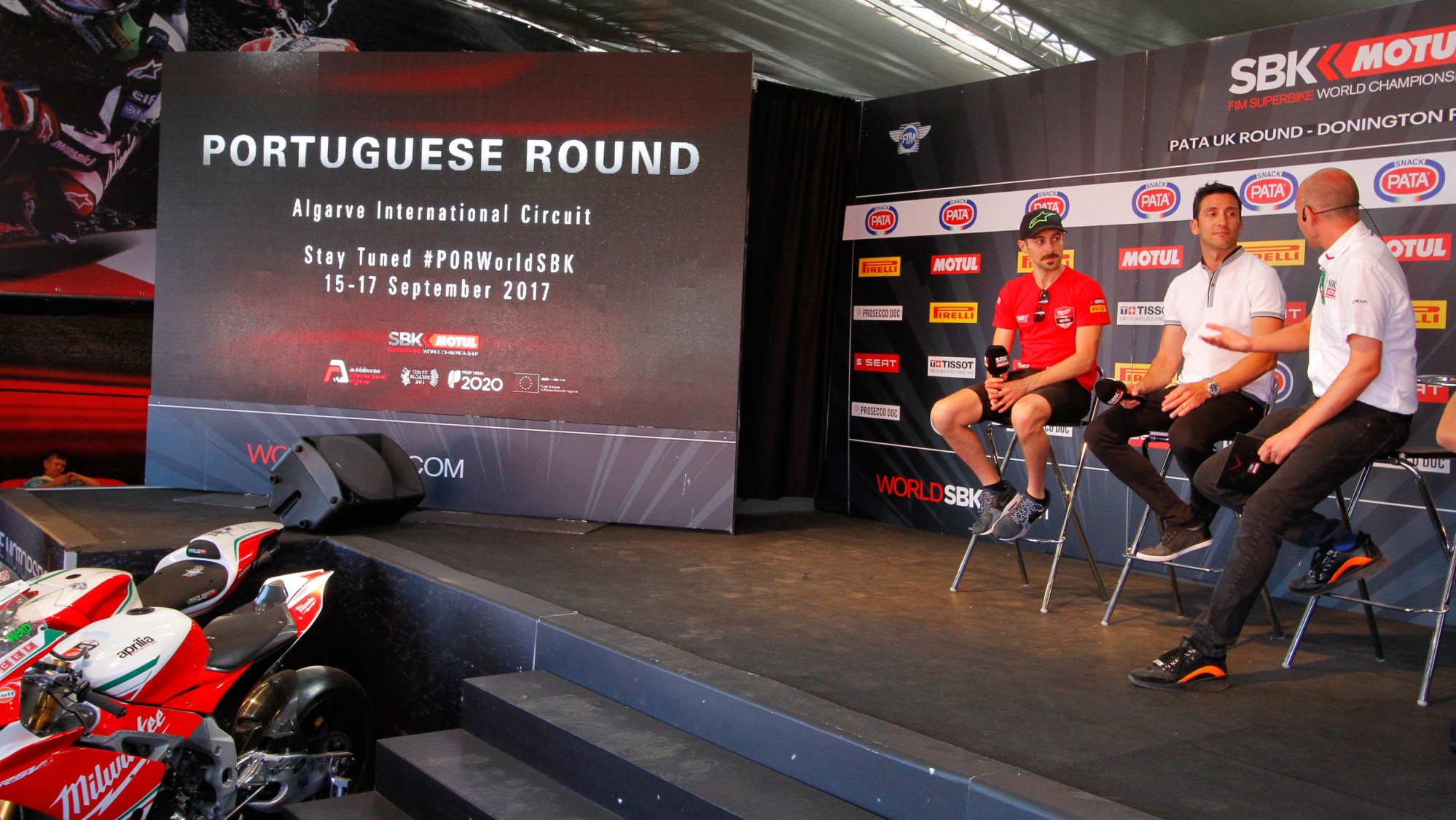 Portuguese track present at Donington Park round with excitment building
Offering fans with an exclusive deal at the Pata UK Round across the 26th-28th of May, the Autodromo Internacional do Algarve is present at Donington Park with a treat for all British fans.
Off the back of a long standing relationship with the Autodromo Internacional do Algarve, Eugene Laverty (Milwaukee Aprilia) has been named as round ambassador. The Irishman's long running relationship with the Parkalgar Racing Team, of which he rode to WorldSSP victory in 2009. Announced by Migul Praia, the circuits house rider, Laverty will be a strong edition to the team.
With the famous Paddock Show attracting fans throughout the weekend, Laverty and Praia were present on stage to greet the British fans. Speaking ahead of their return to the circuit, Laverty explains the challenges riders faced. A technical track which requires every rider to do their best, it is also a circuit which has undergone a lot of improvements in terms of facilities as well as a complete resurfacing of the track. Set on the Algarve coastline, Laverty commented on the beautiful scenery which surrounds the circuit – making it a perfect race for fans to attend.
The Portuguese Round takes place from the 15-17 of September 2017 and a special 30% discount on tickets is available to all fans present at the British circuit this weekend.
Fans can purchase the tickets in the Fan Zone on Saturday and Sunday.
The return of the Motul FIM Superbike World Championship to the Autodromo Internacional do Algarve is another historical milestone of the Algarvean Circuit, that promises another great motorcycle event in Portugal.
Tickets are also available to purchase on line on the worldsbk.com site and on the Circuit website.