Hayden: "It was the fastest we've been all weekend"
Sunday, 12 March 2017 12:22 GMT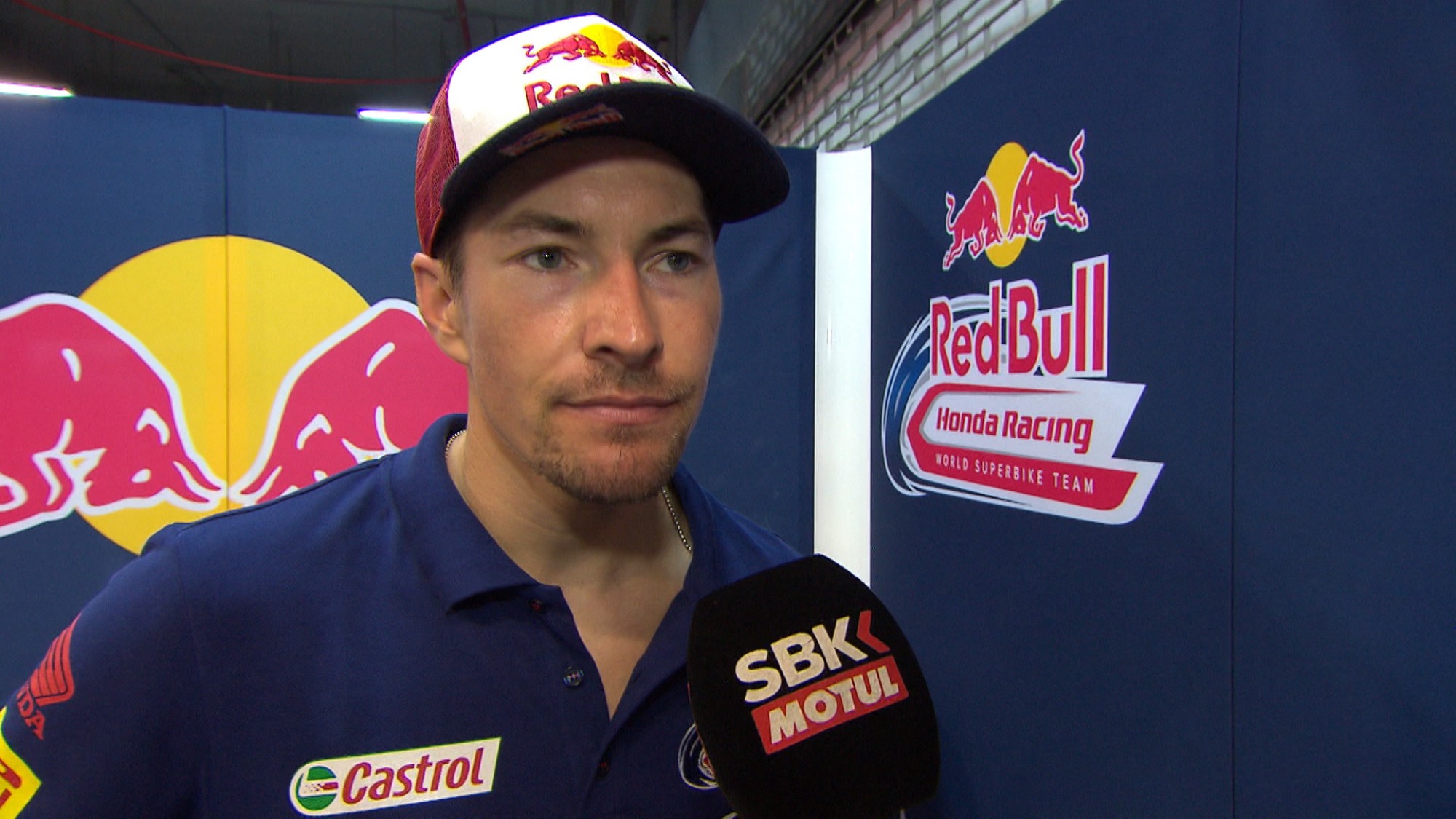 Top ten finish leaves American happy into Europe
Another top ten finish was on the cards for Nicky Hayden (Red Bull Honda World Superbike Team), as he continued his progress aboard the new Fireblade SP2 around the Chang International Circuit
After a solid performance in Saturday's race, conditions were even hotter on day three but this didn't stop the former MotoGP™ World Champion improving his times throughout the race. Setting his best lap times of the weekend so far, the future is looking bright for Hayden and his Honda team. Happy with the progress, he is now looking to the progress he can make in Europe.
Hayden explained his feelings after a interesting race: "The red flag certainly did me a big favour, as we had the same problem with the engine braking not reacting normally and it was messing up. But the team reset something and whatever it was it worked, so I went back out and it wasn't spectacular but considering the pace we had, it was the fastest we've been all weekend. I set my best lap times, my best pace, and I was in there trying to race with Torres for fifth.
However he encountered a problem when he was riding behind Leon Camier (MV Agusta Reparto Corse) as Camier had an engine problem, but the Kentucky Kid was able to work around it. "When Camier's bike started leaking and it wasn't that easy, I could see it was leaking oil. I was trying to stay inside of him, especially on the right handers but after I lost that group. Then I was by myself, but even then I was able to do a couple of decent laps, so it was a pretty lonely ride."
The American now looks forward to the third round of the season at MotorLand Aragon, and praises his team for their hard work.