GEICO US Round Sunday Guide
Sunday, 9 July 2017 19:45 GMT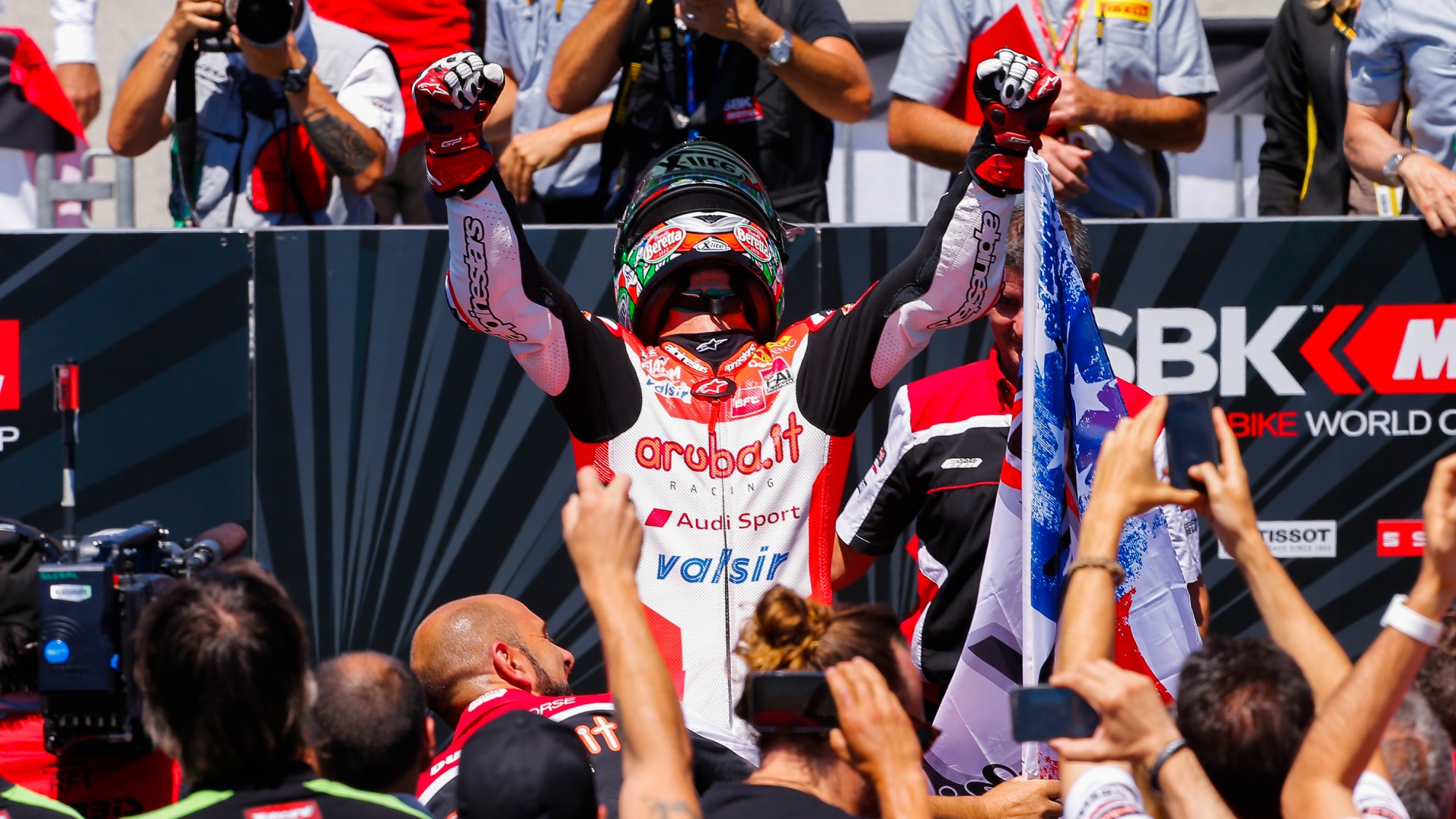 Read all about the facts and stats ahead of Sunday at Laguna Seca
P1 in the championship – Jonathan Rea (Kawasaki Racing Team)
In Race 1 Rea recorded his 102nd podium, the 60th for Kawasaki in 67 races run with the team. In Race 2 he will line up 8th: in 2014 he started 9th in Race 2 here and finished 3rd, one of the four times a rider has finished on the podium at Laguna Seca without starting from the top-8, the other being two second places by Carl Fogarty from 11th on the grid 20 years ago and a 3rd from 9th by Chris Walker in 2003, Race 2.
P2 in the championship – Tom Sykes (Kawasaki Racing Team)
96th career podium in Race 1 for Tom Sykes. 8 of these came in Laguna Seca, the last 7 in a row, making this the third track for podium finishes in Sykes' career after Donington (13 podiums) and Imola (10). Sykes climbed on the podium 8 times also in Magny Cours.41st career pole for Tom Sykes, his third in Laguna Seca, where he has always started from the top-4 so far. With his third place in Race 1, he will have to line up in 7th in Race 2. 34 straight races in the points: Sykes is running the third all-time sequence, and needs 5 more races in the points to clinch the second one (Max Biaggi, 39: Brno 2009/1-Donington 2011/1).
P3 in the championship – Chaz Davies (Aruba.it Racing – Ducati)
In Race 1 Chaz Davies recorded his 24th win, going level with Carlos Checa at the 9th all-time spot. This was his 20th win for Ducati in 89 starts and his 3rd at Laguna Seca, joining the most successful riders at this track (John Kocinski, Anthony Gobert, Troy Corser, Ben Bostrom and Tom Sykes).
P4 in the championship – Marco Melandri (Aruba.it Racing – Ducati)
Similar to Donington, Marco Melandri will start from pole the second race: in Race 1 he was 4th on the grid, at the flag and in the fastest laps ranking.
P6 in the championship – Michael van der Mark (Pata Yamaha Official WorldSBK Team)
In Race 1 Michael Van der Mark finished in the top-8 without starting from the top-10: he has done this in every race he contested in Laguna Seca. The pattern will change in Race 2 as he will start from 5th.
P7 in the championship – Xavi Fores (BARNI Racing Team)
This will be the 5th front row start of the season for Xavi Fores, all obtained thanks to the new Race 2 regulations. Fores is set for his 50th start with a Ducati bike.
P8 in the championship – Leon Camier (MV Agusta Reparto Corse)
The 6th in Race 1 was Leon Camier's best result at Laguna Seca: his previous best had been a 10th, scored three times.
P9 in the championship - Jordi Torres (Althea BMW Racing Team)
Jordi Torres in his 5 races at Laguna Seca has finished once in every position from 4th to 8th. In Race 1 he was 7th for the fifth time this year and his 15th in his career: his most likely finishing place.
P13 in the championship – Leandro Mercado (IODARacing)
Mercado finished 9th in all his three races run at Laguna Seca.