De Angelis: "Misano is my second home"
Thursday, 8 June 2017 14:02 GMT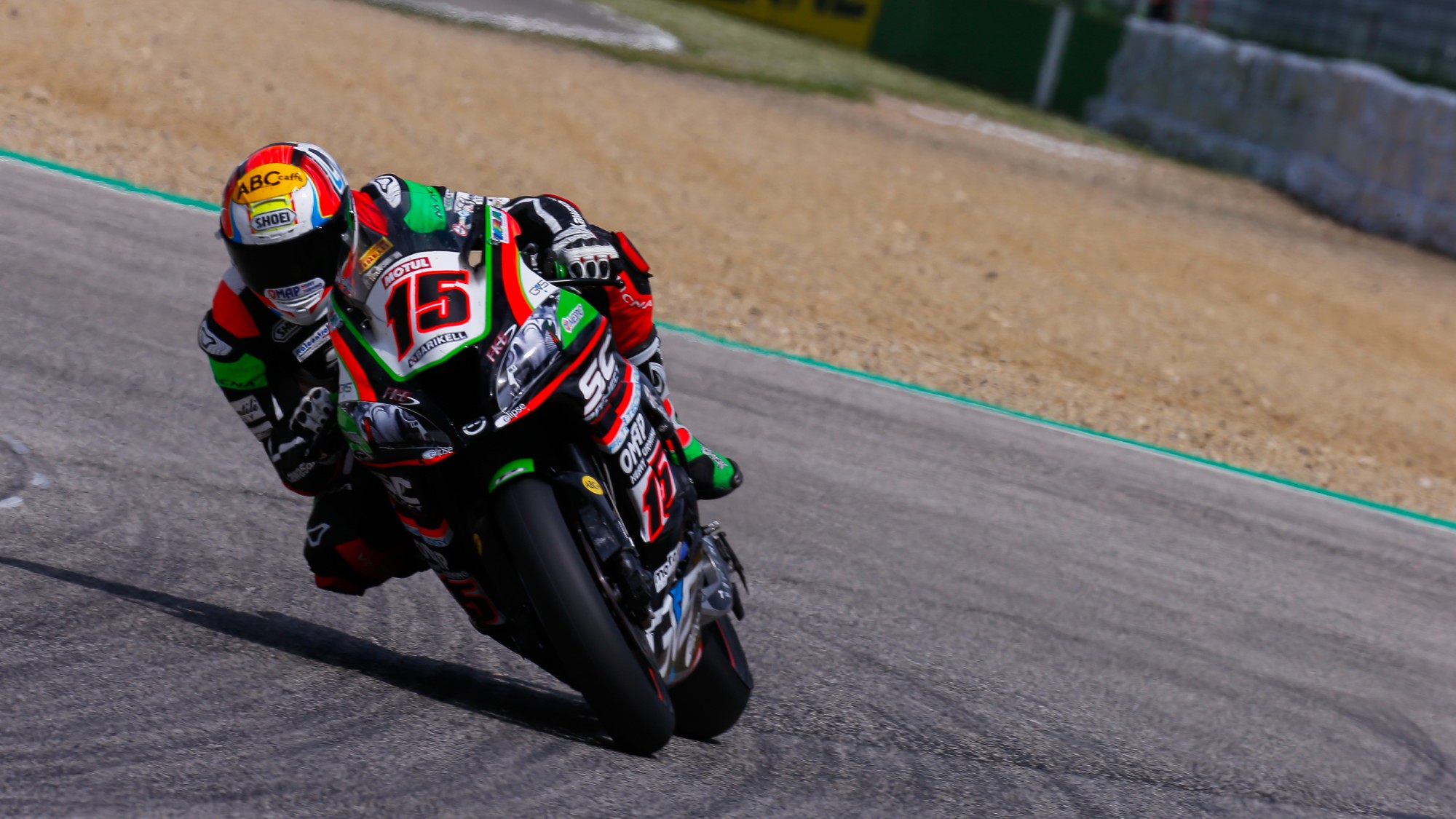 San Marinese rider will give his all in front of his home crowd
The seventh round of the MOTUL FIM Superbike World Championship is right around the corner, as the paddock rolls into the popular Misano World Circuit Marco Simoncelli which is a pivotal round for Alex De Angelis (Pedercini Racing SC-Project). A true home round for the Kawasaki rider, WorldSBK.com caught up with him ahead of the biggest weekend on his calendar.
The San Marinese rider heads into the round with a high level of motivation and despite not being 100% at full fitness, he is ready for the battle: "Unfortunately my physical condition has not improved, I have a constant pain in my arm and very little strength. The only advice I can get from the doctor is to stop riding, but I'll try to grit my teeth until the summer break and hope that the month and a half off will help me to get back to full fitness. "
In the aftermath of the sixth round at Donington Park, De Angelis commented on his season so far: "Without even thinking about the arm, we have to deal with a jumping motion with the bike which occurs regardless of which tyre we use. This is limiting us because as the season goes on we are unable to find the solution, or how to fix it. "
"Riding at Misano is a unique emotion," he added, "I will have all my friends and family there to support me as well as the boost from the fans, which will is always different to usual and is really special. This is the track where everything started and it is my home track in all respects, it's where I took my first podium in 1998 in the Honda trophy. It's my second home, so I hope I can do well! I will try to use this pressure in a positive way in order to get better. Among other things, this is a track where the power of the engine is not as important and this will no doubt help us. I will do my best and try to bring home points from the home round. "
WorldSBK riders will take to the Misano circuit next week, at the Pirelli Riviera di Rimini Round.