Coppola: "It all came down to the last set of corners"
Wednesday, 23 August 2017 10:48 GMT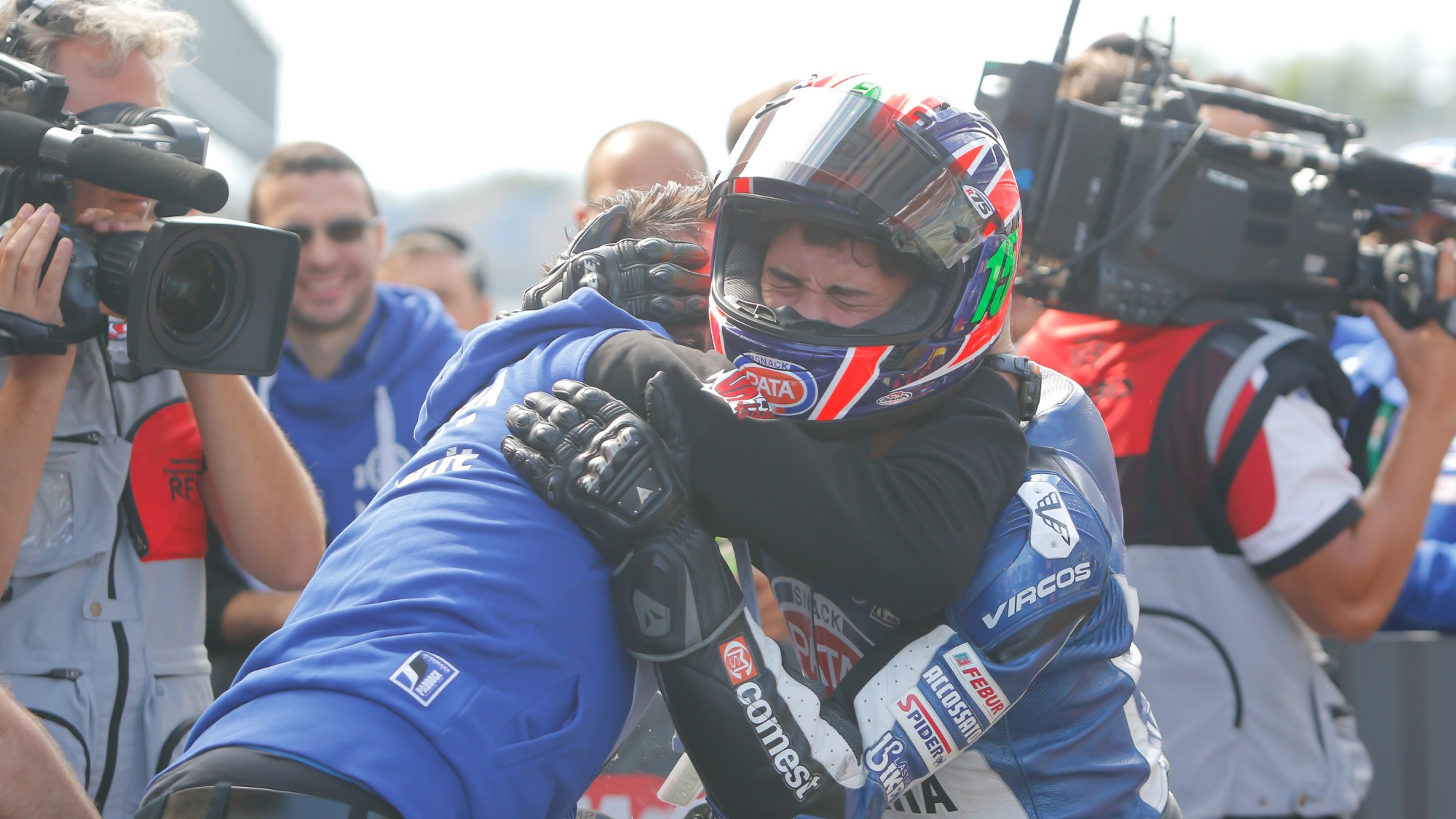 WorldSSP300 thriller sees Italian storm to debut victory in Germany
Italian FIM Supersport 300 World Championship and Yamaha bLU cRU rider Alfonso Coppola (SK Racing) stood on the top step of the podium for the first time officially this season, taking the win around Lausitzring circuit.
Heading to the Prosecco DOC German Round following the nine week summer break, Coppola has been working hard to ensure he will be back up and fighting for the second half of the season, as well as paying a visit to the VR46 Ranch. Working through some issues in the beginning of the weekend, the 19 year old enjoyed the seven rider battle for the win in a relentless 12 lap fight. Timing his final manoeuvre to perfection around the sweeping Lausitzring circuit, he was able to take the win in a dramatic photo finish over the line.
Thrilled to take his first official win – Coppola took the win at Donington Park but was later disqualified following a technical infringement – he is now sitting in third position in the championship standings and sits just six points off the top of the standings.
The Yamaha rider was understandably thrilled to bounce back from a tough start to the weekend with his R3 to take such an adrenaline fuelled win: "The weekend didn't start so great as I had a little problem with my setup on Friday, so we worked hard as a team to find a solution for qualifying. We managed to sort things out and then we made another step, so that for the race the bike was perfect! Thanks to my team for all their hard work and to Yamaha who were a great help. The race was very good, with six or seven riders battling at the front for the win, passing each other at almost every corner. After a while we managed to create a small gap, I tried to keep calm and studied Perez and Garcia so that I could attack during the last lap. It all came down to the last set of corners and I timed my move perfectly to win the sprint to the line. I am very, very happy with the race! I am not really thinking about the championship and I am just trying to take things race by race. Now we will start work for Portimao, training hard in the gym and working with the team on the bike. I cannot wait for the next race!"
WorldSSP300 riders will now focus on training hard before the series returns at the Portuguese circuit of Portimao from 15th – 17th September. Keep up with all the news and action on WorldSBK's social media channels as well as relive the sensational races seen so far this season with the WorldSBK VideoPass.