Biaggi: "The first victory is my most beautiful memory in WorldSBK"
Monday, 5 June 2017 13:59 GMT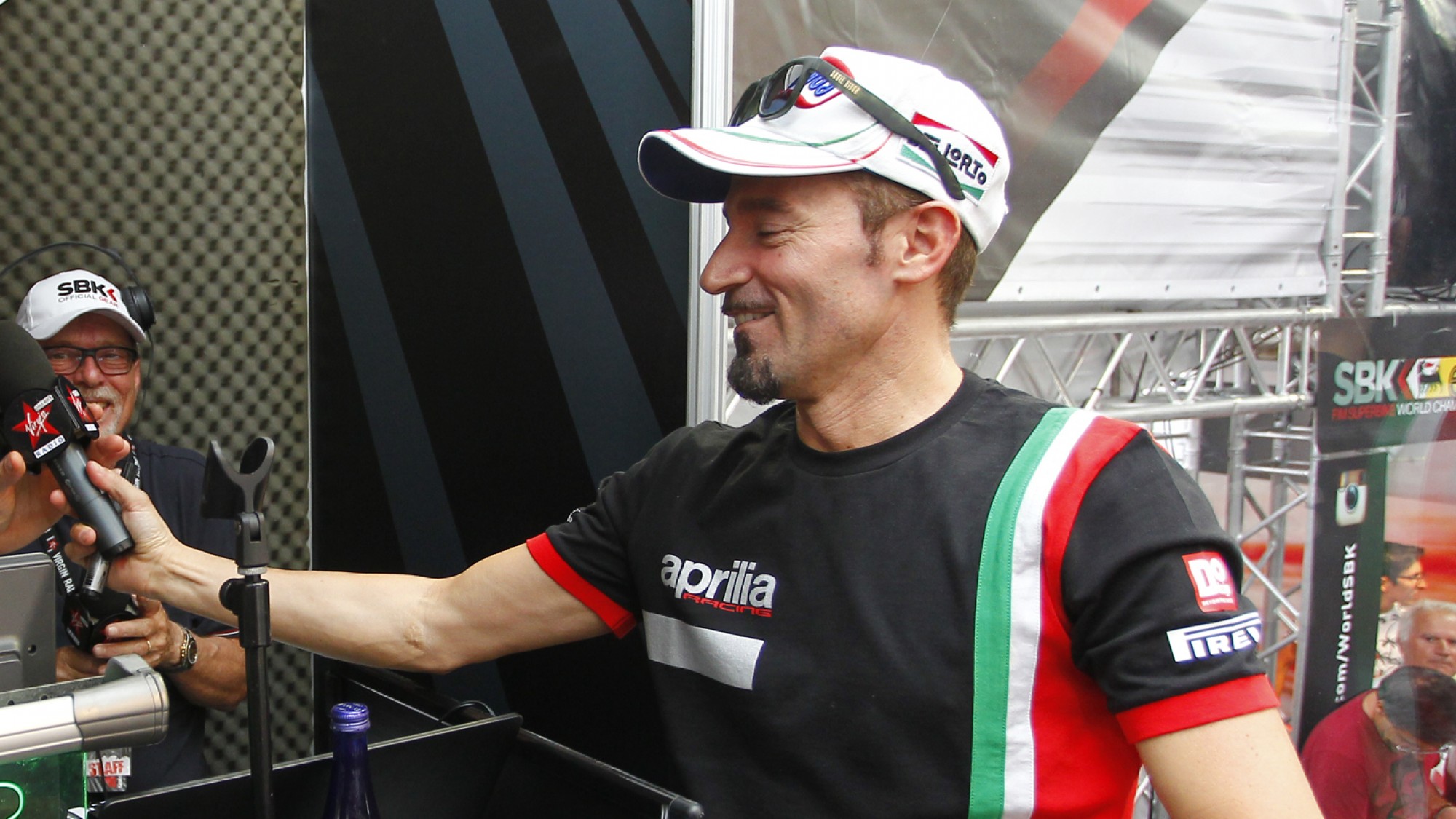 Double WorldSBK Champion shares his thoughts on the 2017 season
As the Italian crowds and racing heroes descended on the Mugello Grand Prix, WorldSBK.com had a catch up with two-time World Superbike champion Max Biaggi, as the Italian veteran takes a look back over his time spent in the world's fastest production-based motorcycle series.
The Roman fondly recalls his favourite memory throughout the six seasons he spent in the World Superbike paddock: "The World Championship victory in 2010, but if I must be honest also my first race that I ran in Superbike in 2007 - in Qatar – winning on my debut. It is the most amazing thing you can remember! "
This year in WorldSBK welcomes the reshuffled grid for race two and Biaggi explains his thoughts on the new rule: "It's exciting for those who follow the races, both at the circuit and from home. It makes the racing even more difficult for riders; as if they win they have to start from behind. In the first rounds it was tough and there was always the risk that riders will be too slow in the wrong positions. This can create difficulties, but if they are good riders they can prevent this situation. It is a bit different but like with most things in life, you have to get used to the change; the fans have to understand it whilst the riders have to deal with the challenge."
Finally, the Italian gave his thoughts on the 2017 season so far: "Following on from the years that I was with Aprilia there is now very much a leader in World Superbike: Jonathan Rea – who is riding a very competitive bike. He had already been through some high action racing with Honda, but with Kawasaki he has a very fast technical package and is dominating over and over. It is sometimes a little difficult for him, but they can usually make up for it at other circuits or overcome their issues. He is able to dominate in the dry and the wet, under all conditions. As for the end of the championship, you should never say it but it is hard to see anyone else taking the crown and moving Rea off the top spot. "
See if Rea can continue his dominance and how the reshuffled race two grid continues to play out as WorldSBK hits Misano next week for the Pirelli Rivera di Rimini Round, with riders coming out fighting for Round Seven.