Baz confirms his return to the WorldSBK paddock
Friday, 22 September 2017 13:49 GMT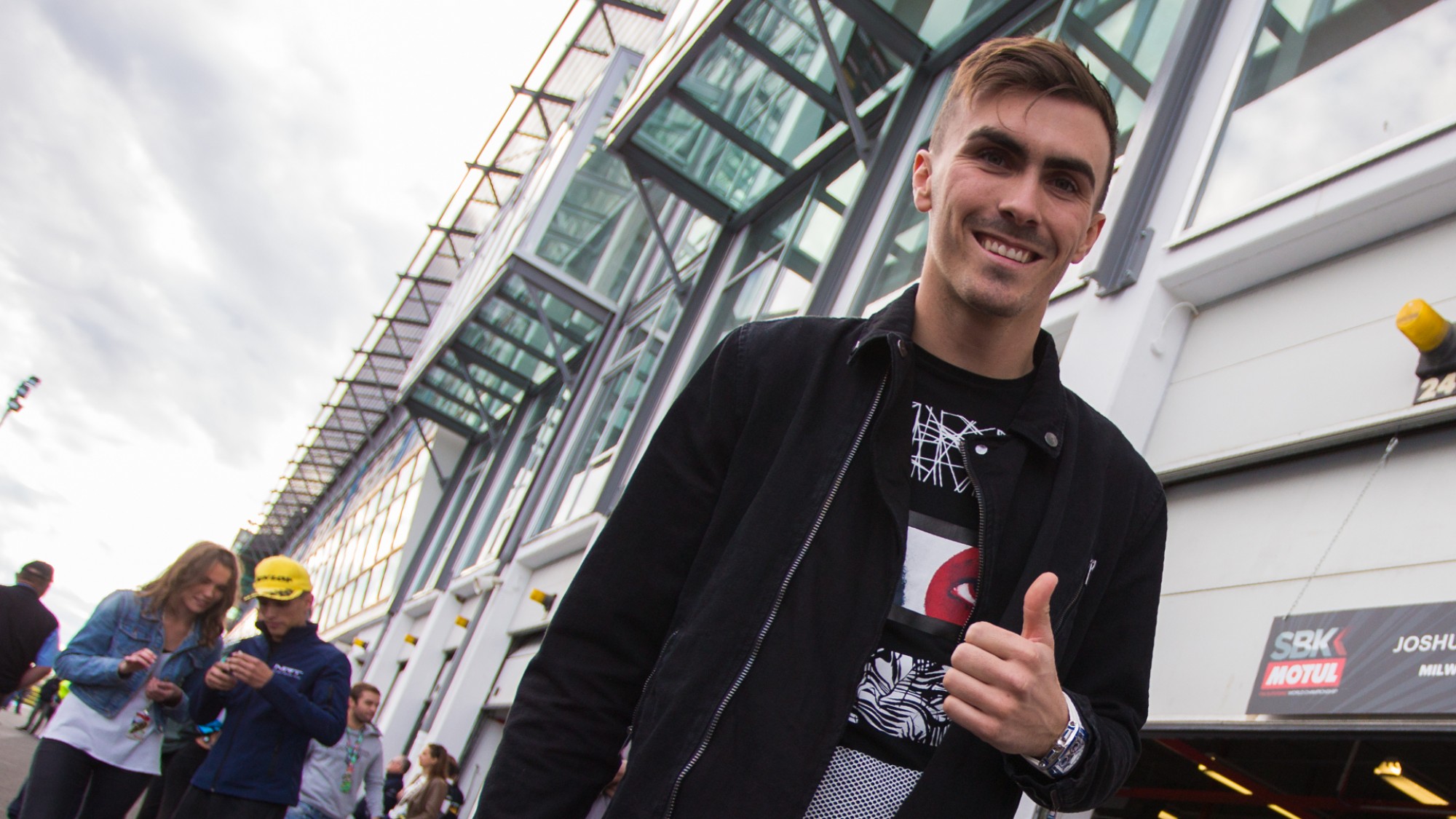 French rider set to announce 2018 plans following a move from MotoGP
Loris Baz confirmed on Thursday that it is his intention to return to the MOTUL FIM Superbike World Championship in 2018, after three years racing in MotoGP. The Frenchman, a two time race winner in WorldSBK, is keen to find a situation that offers him a chance to be competitive once again. WorldSBK.com caught up with Baz at MotorLand Aragon.
"I'm proud of what I've been able to do in MotoGP™, because if you look back three years it wasn't easy for me to come here," said Baz. "Not many people at the beginning believed I could ride a MotoGP™ bike because of my size, but I think that I've shown I'm able to do it. Apart from that when I look back on these three years and how much I've learned, it has made me a better rider. I've improved my riding style, the race pace and all these things, I've improved a lot. That's what I'm really proud of from the last three years."
The 24 year old continued: "I would have liked to have one year with a really good bike that could fight for the top five or six. I'm still only 24 years old and I already have three years of Superbike and three years of MotoGP™ in my career. There is still time to come back to MotoGP™ in the future I think."
If the Frenchman is to return to MotoGP™ in the future, winning in WorldSBK will be crucial, but it is not a task that he is underestimating. Since he handed over his side of the Kawasaki pit box to Jonathan Rea (Kawasaki Racing Team), the Northern Irishman has been able to win 34 races and stands on the verge of an historic third consecutive title.
"For now I'm just trying to find the best package and the best project for next year," conceded Baz. "The stronger bikes of this season are all taken, but we are trying to look for the best project. We are talking with a few teams like Ten Kate. I think that will be something cool to work with a team like them and help them to win again, because it was a winning team for many years. Now they are struggling a little bit but I think I've been fast in WorldSBK, and I know most of the tracks, the championship and the tyres. Not much has changed. So it could be a good thing. But we are also talking with other people and trying to find the best seat."
Seats are certainly in short supply in WorldSBK. With the majority of factory seats having been filled, the options available to Baz are being hunted for by numerous riders. The Frenchman is just the latest rider to be linked to a move to the Honda squad, but with customer Kawasaki seats still available a return to the green machine is not to be underestimated.
Having a French rider on the grid could also be an ace up Baz' sizeable sleeves and MV Augusta would certainly be interested in his services.
"I think that it's sad that there are no French riders in WorldSBK, because the series has always been popular in France. I would be very happy to go back to SBK if I'm in a position to fight for the podium. There are fast French riders in WorldSSP and STK1000, so it's only in Superbike where there is a French rider missing!"