Bayliss: "It's good getting the young guys involved in World Superbike"
Tuesday, 7 February 2017 11:41 GMT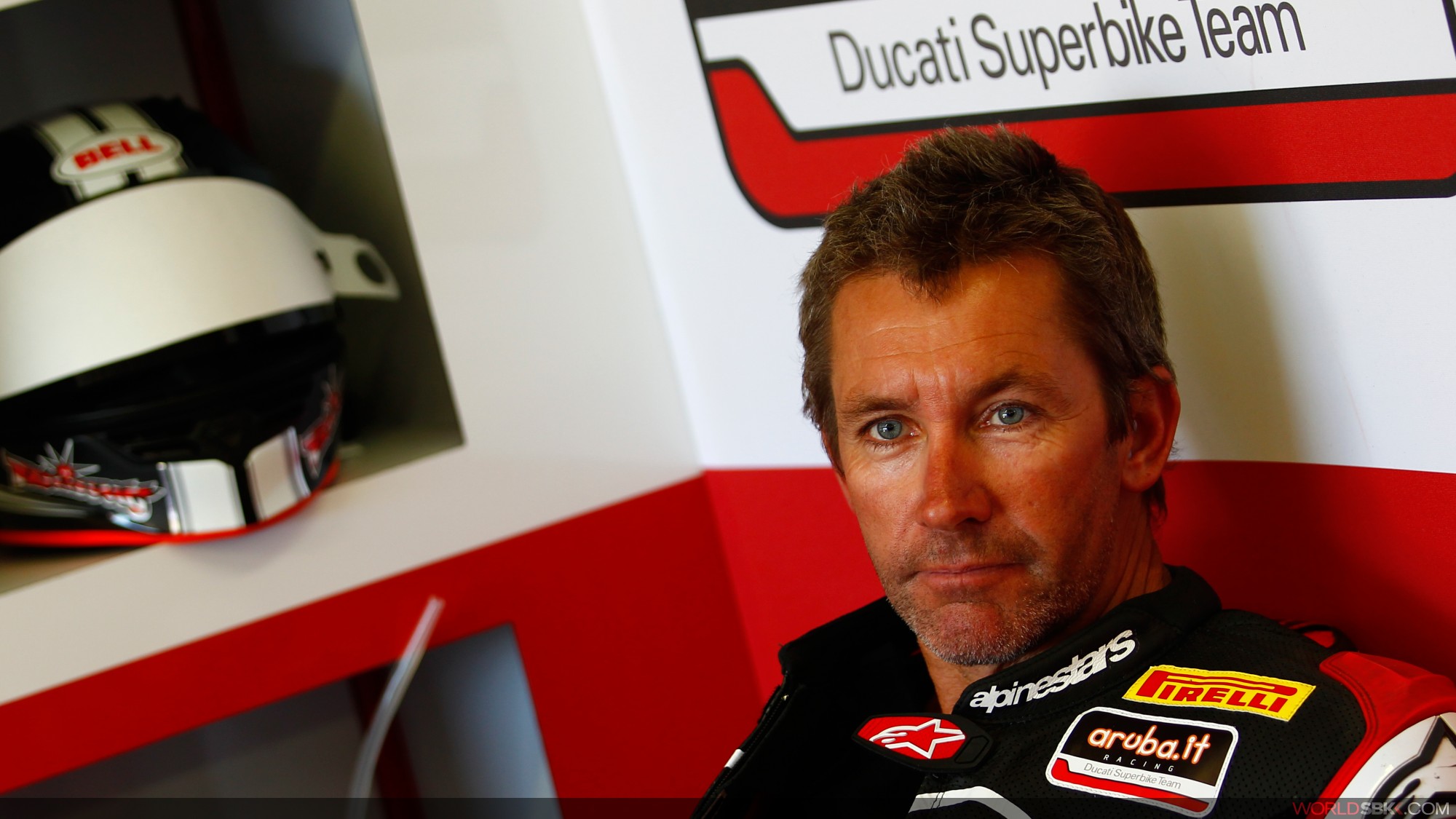 Three-time champion talks 2017, Phillip Island and WorldSSP300
WorldSBK legend Troy Bayliss can't get away from the thrill and adrenaline of World Superbike racing, despite hanging up his leathers in 2008 – although he made a brief return in 2015. Keeping such a strong relationship with Ducati, he continues to provide talent to the racing industry.
13 year old son Oli is a chip off the old block, already competing in domestic championships over in Australia most notably in the 300 class. Emphasising the importance of the growing presence of 300 classes in both domestic as well as our World Supersport 300 series, Bayliss feels WorldSBK is heading in the right direction.
What are your thoughts of the season ahead – it's set to be a pretty good year?
"This year in the WorldSBK it should be really good, I think it's going to be quite exciting. Honestly I believe Davies is at the top of his game, he seems to be really strong and he's been doing well in testing. Of course he's got a bit of Ducati background however I think Chaz is really strong, but Melandri's going to do well of course. Not only those guys, you've also got the guys on the Kawasaki's. It's going to be hard, tough old year - it's going to be a very strong championship."
Is it hard to not be out racing on track anymore?
"I love to be there and sit and watch the guys from the sidelines, to me it feels like another world now, like a lifetime ago. I love to see the guys in the box and I love now being part of a Ducati team here in Australia. We have our Superbike championship and we will have our support races alongside WorldSBK at Phillip Island in February, so I'm really looking forward to it."
How important do you think the introduction of WorldSSP300 class is?
"I think it's a really good step, and it's good at getting the young guys involved in Superbike. It could be a good path for them to stay and keep going, and then become a SBK rider as they make their way through. Some guys go to Moto3 and they hope they're going to become MotoGP riders; I'm hoping we're going to get guys coming into the World Supersport 300 class that they like the atmosphere in WorldSBK, and they might want to stay and become a WorldSBK rider.
A lot of the guys now are starting to get on a bit, it's always good to have young guys come through that's for sure and it's great for the paddock."
Your son Oli is competing in a 300 class, was this a natural progression?
"He started out doing some karting and in the last six years he's been riding bikes. In Australia they've finally lowered the age for road racing so now they can start at 13, last year we started getting him on the road bike. He hasn't done a lot but now he can race in the 300 production class here in Australia, and of course you guys are going to have the 300 Supersport Championship which will be really good and you never know, he could end up there. We'll do a year here in Australia and see how it goes."
"It's going to be very funny to see him on the race track in front of all the World Superbike guys and in front of all my old bosses as well. I ride with him a lot and he really looks like me on the bike, he rides the same which everybody says when they see us. He's 13 but he does a lot of training so he looks like a man-child, we'll have some fun for a few years."
Troy will be present at the MOTUL FIM Superbike World Championship season opener at Phillip Island Grand Prix Circuit from 24th- 26th February, with the supporting Australian Superbike series.