Aruba.it Racing – Junior Team put the laps in over the summer break
Wednesday, 26 July 2017 08:44 GMT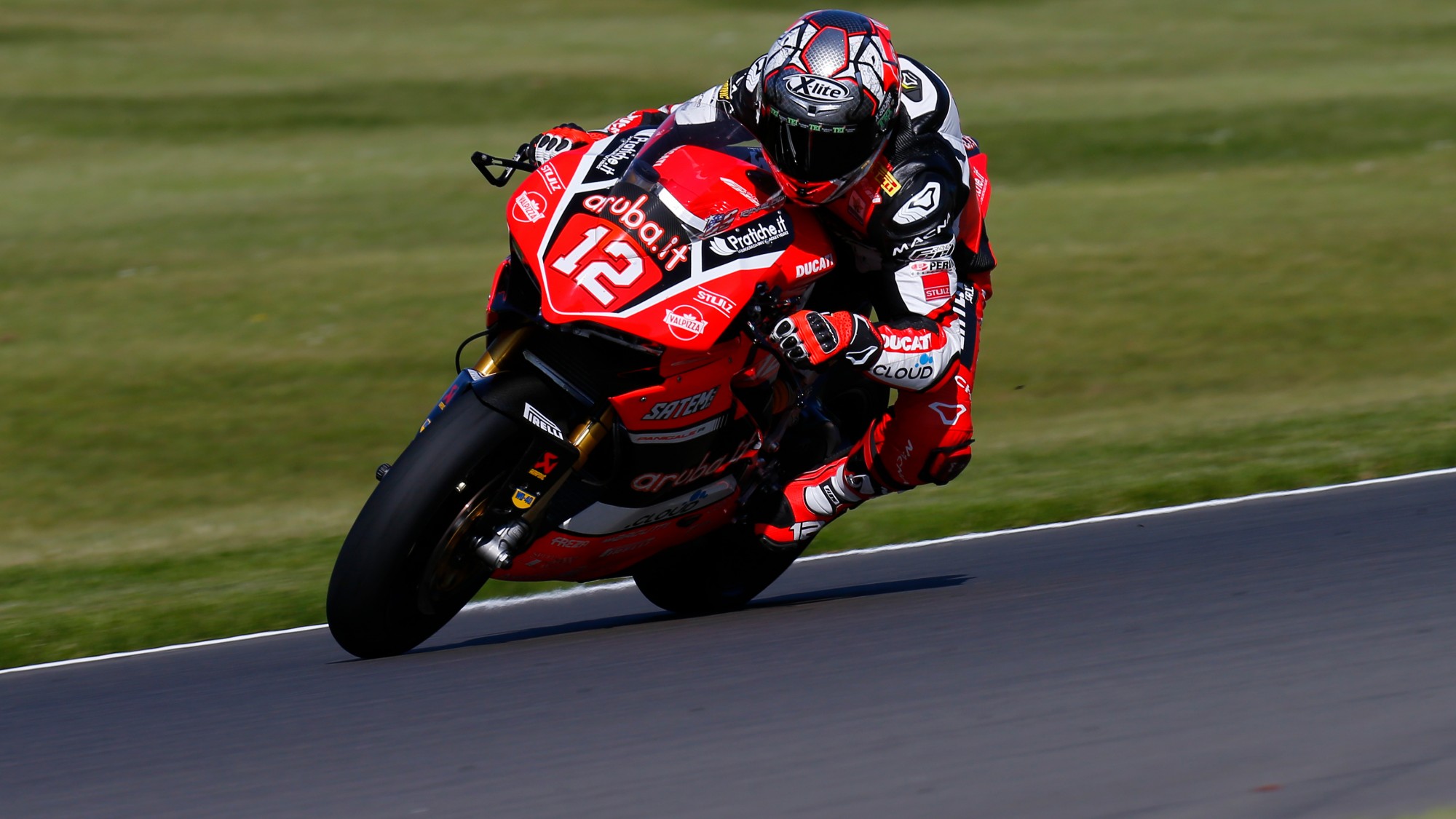 STK1000 team complete test in Germany
Eagerly awaiting the resumption of the European Superstock 1000 Championship following the nine week summer break, teams have been putting in the laps around Lausitzring ahead of Round Six. Aruba.it Racing – Junior Team had both Michael Ruben Rinaldi and Mike Jones present, with the duo working on their pace ahead of the race in three weeks time, as well as overall bike set up.
Leading the championship by one point, Italian rider Rinaldi returns to the German track in which he struggled around last year, but has explained he has made some strong improvements in adapting to the circuit. Not taking any time to rest over the summer break, it's clear Rinaldi is determined to bring the fight to the second half of the season. Lapping at a time of 1.38.6 – faster than the pole record – the youngster seems to have found a strong pace in Germany.
"Finally we got back on track," begins Rinaldi. "In these tests, first of all we tried to prepare as well as we could for the race at Lausitzring, finding an optimal setup and good sensations on the bike. The track is a bit bumpy, but we're all in the same boat and we tried to adapt as well as possible. We rode many laps, and physically I felt fine. I haven't gone on holiday in the past month, I just kept training and we're in high spirits. We've been fast on every track so far, and we just need to keep working hard, without making any more mistakes. Now we'll have to wait three more weeks, but we're confident for the upcoming challenge".
Australian team-mate Mike Jones was taking his time adjusting to the circuit, and understanding how he can adapt his riding style to the narrow German circuit. Looking at how he can use this to his advantage for the second half of the season, Jones is beginning to build his confidence as he hopes to make his podium debut of 2017 in the second half of the season.
Jones explains his thoughts following the test: "The Lausitz circuit is very different from the ones we usually go to, but I liked it a lot. It reminds of Australian tracks, being narrow and a bit bumpy, so I was able to adapt relatively quickly. For me, the biggest thing to work on was my riding. I focused a lot on that and, with the help of my riding coach, we introduced some changes to make sure I can take full advantage of our potential from now on. I've been able to understand a few things to work on, improving my feeling with the bike and gaining confidence. It was important to get comfortable and we made some really good progress. Then, we just worked on the usual adjustments to geometry and balance for this track. I can't wait to get back to racing".
Don't miss out on updates as WorldSBK riders continue to test around the Lausitzring circuit from 25th – 26th July, before Round 9 gets underway on 18th – 20th August, all on WorldSBK.com.