Althea BMW duo look ahead to Laguna action
Wednesday, 5 July 2017 09:45 GMT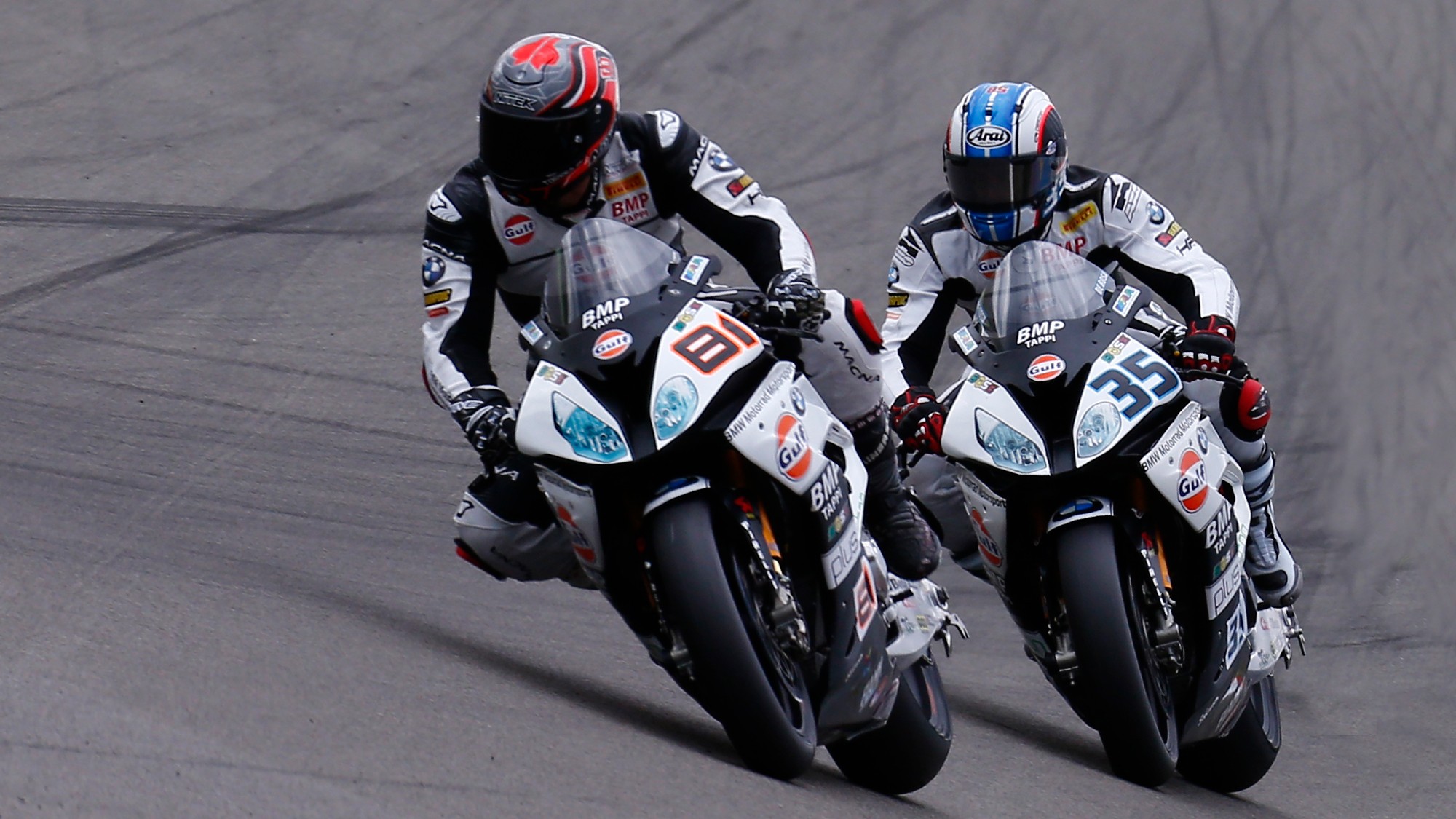 Jordi Torres and Raffaele De Rosa anticipate a weekend of great racing in California
Althea BMW Racing Team riders Jordi Torres and Raffaele De Rosa are in good spirits as they head to Laguna Seca to participate in Round 8 of the 2017 MOTUL FIM Superbike World Championship.
The famous 3.61km circuit - with its 11 corners and its superb Corkscrew section - provides an exciting challenge for the riders and Spaniard Torres and his Italian colleague De Rosa are looking forward to going racing on the West Coast again.
Last year at Laguna Seca Torres crossed the line in eighth and sixth positions. De Rosa, who was racing at the American track for the first time, closed Race 2 in 11th place. After a positive Misano weekend, the Althea BMW pair are hoping that they can build on the momentum and also do well at the Californian track.
Torres stated, "Laguna is a really great track where I hope to be able to complete two good races this weekend. We worked really well at Misano, even fighting for the win in race 2, so I hope to be able to make the most of this positive trend. Last year we had two quite tough races in America, while two years ago I came close to the podium. I'm feeling quite confident and ready to do battle with the best."
Meanwhile, his colleague De Rosa commented, "It's the second time I'll race at Laguna with the Superbike so at least I know something about what to expect. It's definitely a tough track but one that I like. The last race at Misano saw me take a small step forward and I would like to continue along this path, to try and grow from now until the end of the season. I'm happy to go back to Monterey, a great place, also because there's a really great atmosphere in the paddock, with the American championship running alongside ours."