Vizziello Joins Grillini for 2016
Thursday, 16 June 2016 07:45 GMT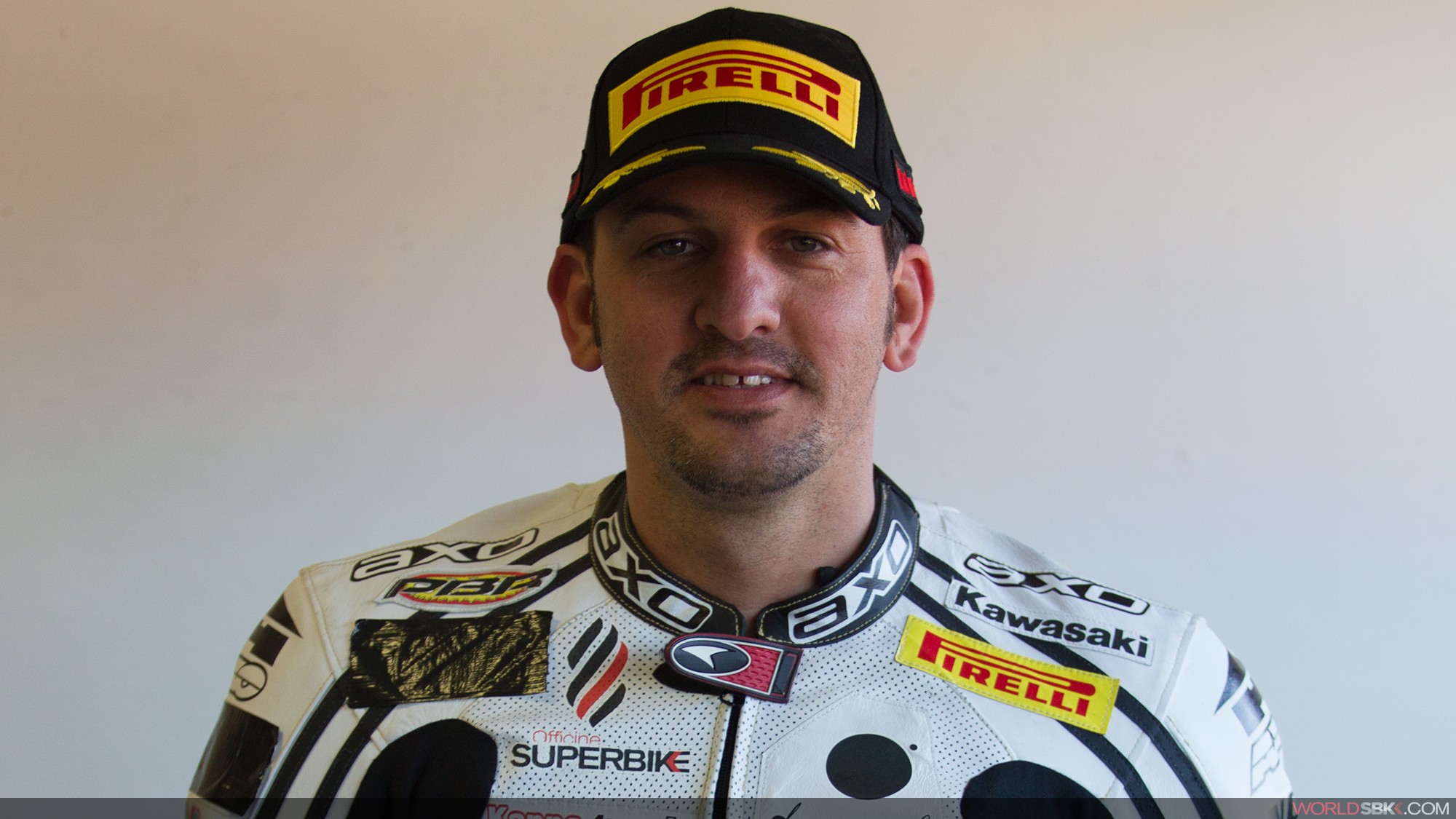 Italian will be on the grid from Misano
Gianluca Vizziello will be racing for Team Grillini during the six remaining Rounds of the 2016 MOTUL FIM Superbike World Championship, in place of South African Sheridan Morais, who substituted Australian Josh Hook. Morais was unable to race at the last Round in Donington Park after suffering affects from a crash in a previous MotoAmerica meeting. Vizziello will therefore be in charge of the ZX 10R alongside Dominic Schmitter, with the Italian already having raced in the series in 2016 – with Team Go Eleven in Imola and Sepang.
"It's always a pleasure having someone like Vizziello in the team," said Andrea Grillini. "Apart from being a nice person, his determination and his will to race are like that of a child. We welcome him hoping also to have some Races in the rain, because he's considered a magician in tricky conditions."
"I've not slept for three nights because I´m so happy!" added Vizziello. "Grillini called me asking about my availability and I said that if they were to ask, the answer would be obvious. I'm happy with the situation, as I've already raced with the same team and bike last year. The team is full of passionate people and there's a great atmosphere – that makes a difference to results. The Kawasaki is an easy bike – I was comfortable on it straight away last year. This new adventure starts at Misano, I track I know well and that's technical. I've done a lot of kilometers there and I'm happy to start there as an Italian. My goal is to score points – the top ten is difficult because the level is so high."
Vizziello will be out on track at Misano for the first time on Friday 17th June at 10:15am (GMT +2) as practice begins for Round 8 of the 2016 MOTUL FIM Superbike World Championship.