Russo: "My Goal Is To Be in the Top 10"
Monday, 7 November 2016 11:09 GMT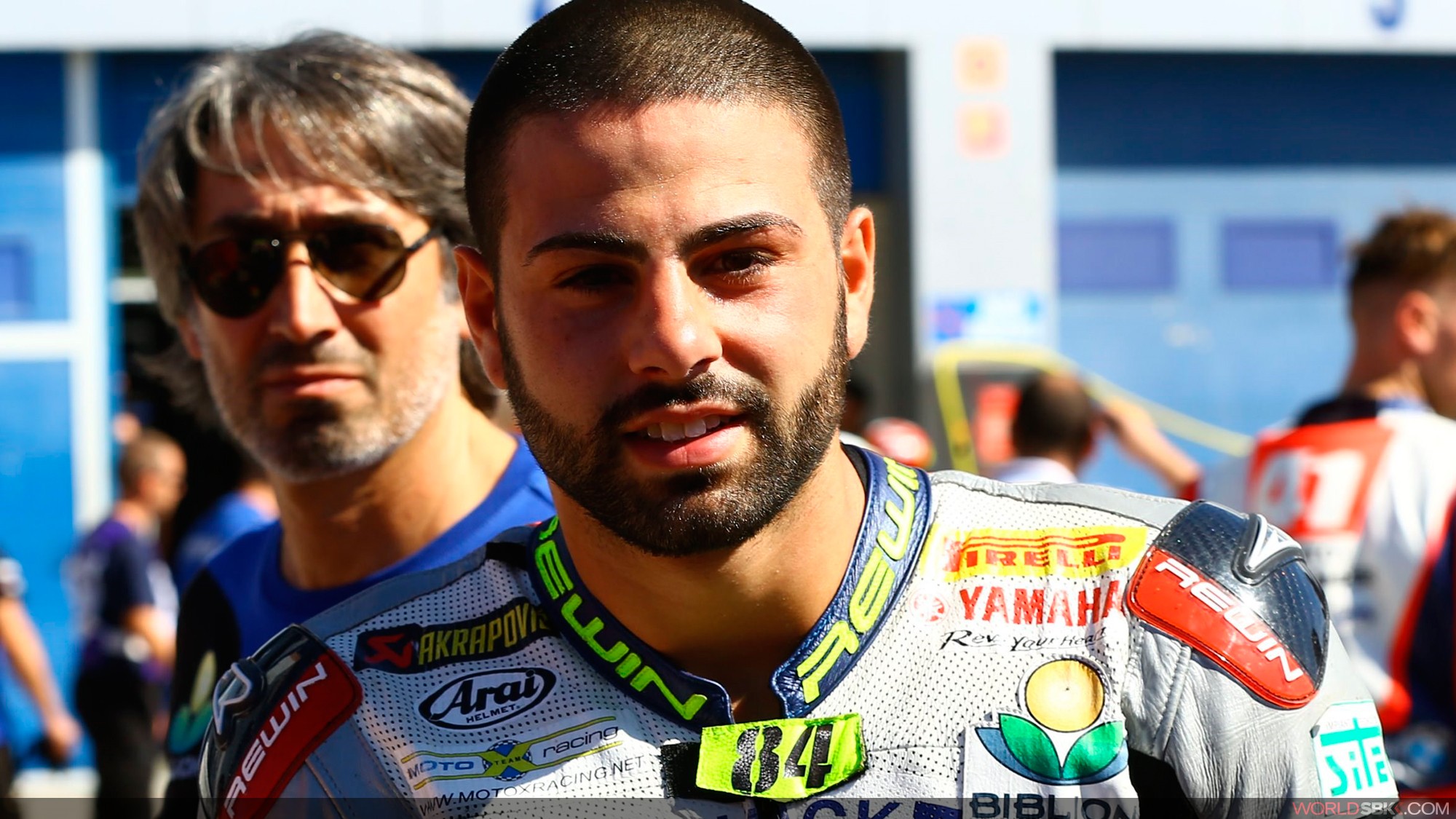 The Italian sets his objectives after announcing he'll join Guandalini Racing
Season 2017 will see another Italian line up on the WorldSBK grid, after it was announced that Riccardo Russo will race for Guandalini Racing in the top category. After competing in the Superstock 1000 class this year, the young talent from Aversa is confident about his big move as he explains exclusively to WorldSBK.com.
"I'm ready to start this new experience in World Superbike, for me it will be a year of learning," says Russo. "I will confront the greats of the class, the most outstanding drivers and it makes me very motivated. We will do our utmost with the means we have! I've raced in the top category as a wild card before, but now the level will be even higher as we'll have ex-MotoGP riders in the class too."
Knowing he'll be up against more experienced riders gives Russo extra motivation and influence his goals moving towards the new season. "In WorldSBK you can't win like in STK1000, but you can achieve good results," explained the 24 year old. "I'm focused to be in the top 10. There may be some races in wet conditions and in those are the races where I will go fast."
Russo is excited to continue his collaboration with the Japanese manufacturer, which saw him achieve decent results this year with the PATA Yamaha Official Stock Team, despite injuries early in the season. In Assen he suffered a fractured tibia and fibula, which sat him on the sidelines for most of the season. When he returned after the summer break, he achieved his first podium of the season in Germany with a third place finish. Now fully recovered he looks forward to is next adventure.
"I have a very good relationship with Yamaha and Andrea Dosoli, to whom I have to thank. I could have continued in STK1000, but after this opportunity arose I had to take it. I've felt comfortable on the Yamaha from the beginning and also with the guys working at Yamaha. They are like a second family to me. I'm fully recovered after the injury I had this season and I'm already training for 2017. I will train and prepare in a similar way that I did for STK1000, but I will focus more on my strength and endurance, since the races will be longer. I will also train on my motorbike, with the Yamaha that I have been given. When I start the new Championship I will be 100% ready."