MOTUL and MV Agusta Partner Worldwide
Thursday, 26 May 2016 13:42 GMT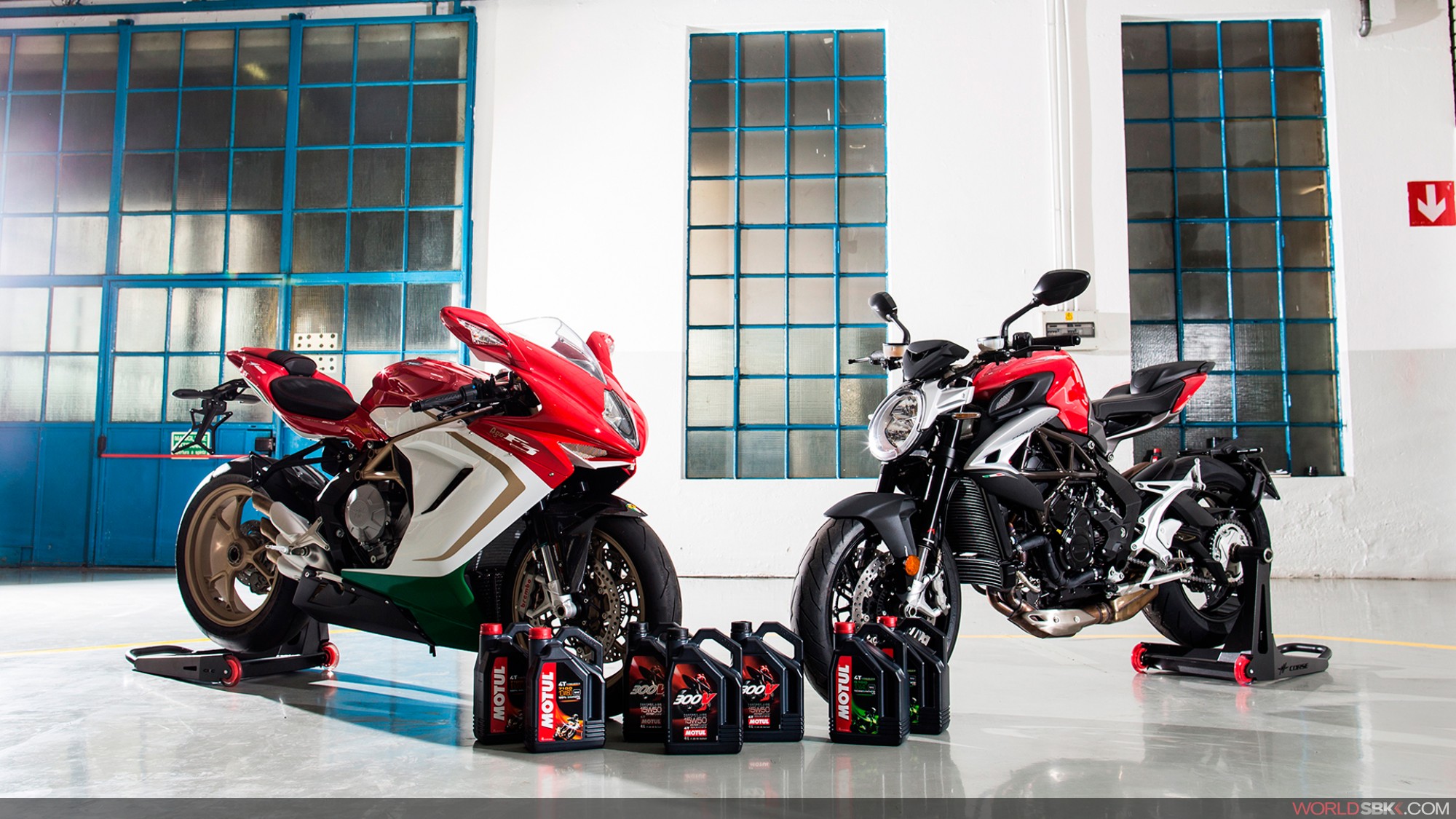 Legendary motorcycle manufacturer and French lubricant giant join forces globally
Italian motorcycle marque MV Agusta and MOTUL, one of the world's leading lubricant companies, have signed a global agreement that will see the French company's extensive range of products used at all levels in MV Agusta's factory – plus a first-fill and service fill for all motorcycles bearing the legendary Italian name. In addition, carefully selected partners through an all-encompassing racing collaboration in the MOTUL FIM Superbike World Championship will also benefit from the lubricant giant's expertise.
"We are delighted to announce this new partnership with a brand as iconic, legendary and prestigious as MV Agusta," said Marco Baraldi, the General Manager of Motul Italy. "High quality and performance are common denominators between our two companies and we also share a real passion for racing. We have no doubt that this partnership will very quickly bear fruit both on track and through our distribution network."
"I do not consider this a simple business partnership with a leading brand in the lubricants industry," added Giovanni Castiglioni, President and CEO of MV Agusta. "It is a tribute to the fundamental ingredient in the process of manufacturing our motorbikes; a completely handmade process in which every gear is assembled entirely by hand. I am delighted that this Ingredient has finally found its place of prominence with our new agreement."
The agreement ensures MV Agusta and MOTUL will share both their passion for motorcycles and their passion for racing across the globe, joining together two great names in both spheres heading into Round 7 of the 2016 MOTUL FIM Superbike World Championship at Donington Park, where MV Agusta rider Leon Camier will be pushing for more great results.