Florian Marino Will Not Make His Return at Lausitzring
Tuesday, 13 September 2016 09:21 GMT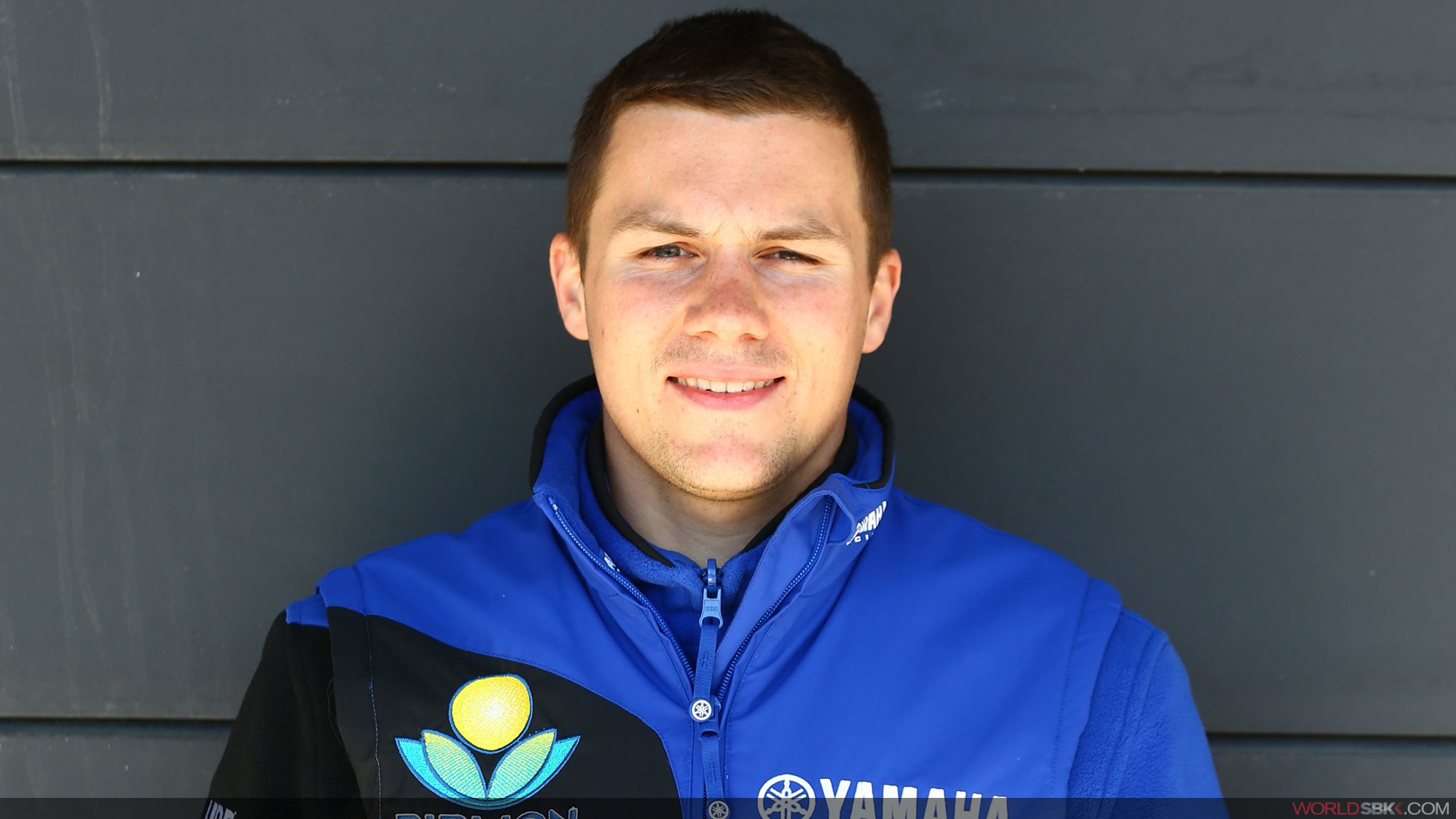 Marino looks ahead to his return to the tarmac
French rider Florian Marino spoke to WorldSBK.com about his long recovery and preparations to return to racing in Magny-Cours on his YZF-R1 with the PATA Yamaha Official Stock Team.
Success early on in the season saw Marino head into the second Superstock 1000 FIM Cup Round at Assen with a pole and fifth position, from the first race at Aragon. But it was the tough qualifying session at Assen that threw it all away and changed Marino's season for the worse, when the Frenchman succumbed season-halting injuries.
The Dutch round experienced difficult conditions all weekend and with rain threatening the qualifying session, the STK1000 category rushed onto the track before the heavens could open. The Frenchman slid out in what seemed like a harmless fall, until Luca Battali hit him from behind, unable to avoid him. As a result, Marino suffered multiple fractures to his pelvis, femur, tibia and fibula, putting a sure stop to his 2016 campaign.
Now after almost five months spent in recovery, the Frenchman is positive of his return to competition and is anxious to climb onto his Yamaha YZF-R1 again. While initially he had planned his return for the German Round, he now looks to return at his home circuit of Mangy-Cours for Round 7 of the Superstock 1000 FIM Cup.
How do you feel after all these months in recovery?
"Things are going much better. After having a serious injury last season [broke his arm] we did a great job together with Adrien Morillas and my team during the winter to get back to a competitive level and improve on my weaknesses. The season started well, with a pole in Aragon. In the race I had a technical problem, but came out in fifth. I was a strong competitor but then everyone knows what happened next. It wasn't so much a fall as an accident.
"Before that I felt great. During qualifying the rain came so I came into the box before falling. Before the end of the session I went back out to try to secure one quick lap but that's when everything changed."
What were the consequences of the accident?
"It was a relatively ordinary fall, I didn't understand what happened straight away. Then I was hit by another rider's bike.I spent two long months in the hospital doing rehabilitation. The fractures weren't clean and my bones were broken in several places. But all things considered my recovery had been short, I even surprised my surgeons and Adrien. I put it down to my determination to come back stronger than before."
You completed a test in Magny-Cours on the 5th and 6th of September. What was it like to be back on the bike?
"I'm so glad I can ride again! Lots of training with a Yamaha YZF-R3 helped ease my transition back on to the YZF-R1 in the test. I was happy with my first laps and I think I've almost completely recovered. I still lack stamina and physical strength. I have to work on those points. It's a hard job and something that I have to work on daily, but I'm ready to run again.
We know you were looking forward to returning in Germany, is that still possible?
"Unfortunately not. I have the green light from the doctors in France, but I know that the World Championship controls are much stricter. I prefer not to risk putting my team out if I am expected to race and finally am not allowed to. Magny-Cours looks to be a better Round to return to, as I will have had a bit more recovery time. I'm looking forward to it."
There are only three races left of the season. Are you already looking ahead to next year?
"It is something that I am forced to think about. After two difficult seasons there is nothing set in stone for me. The talks we've had with Yamaha for now have been around my recovery and how much I can do. Of course I would like to stay within the Yamaha family. But at the end of the day it depends on my condition and ability to race. They know I've fought hard to get to this point and I have a good relationship with Yamaha who have stuck by me in good and bad times. I'm optimistic, I'm only 23 years old, I think I am still capable of wining a championship."