Team Hero EBR statement following EBR closure
Thursday, 16 April 2015 16:31 GMT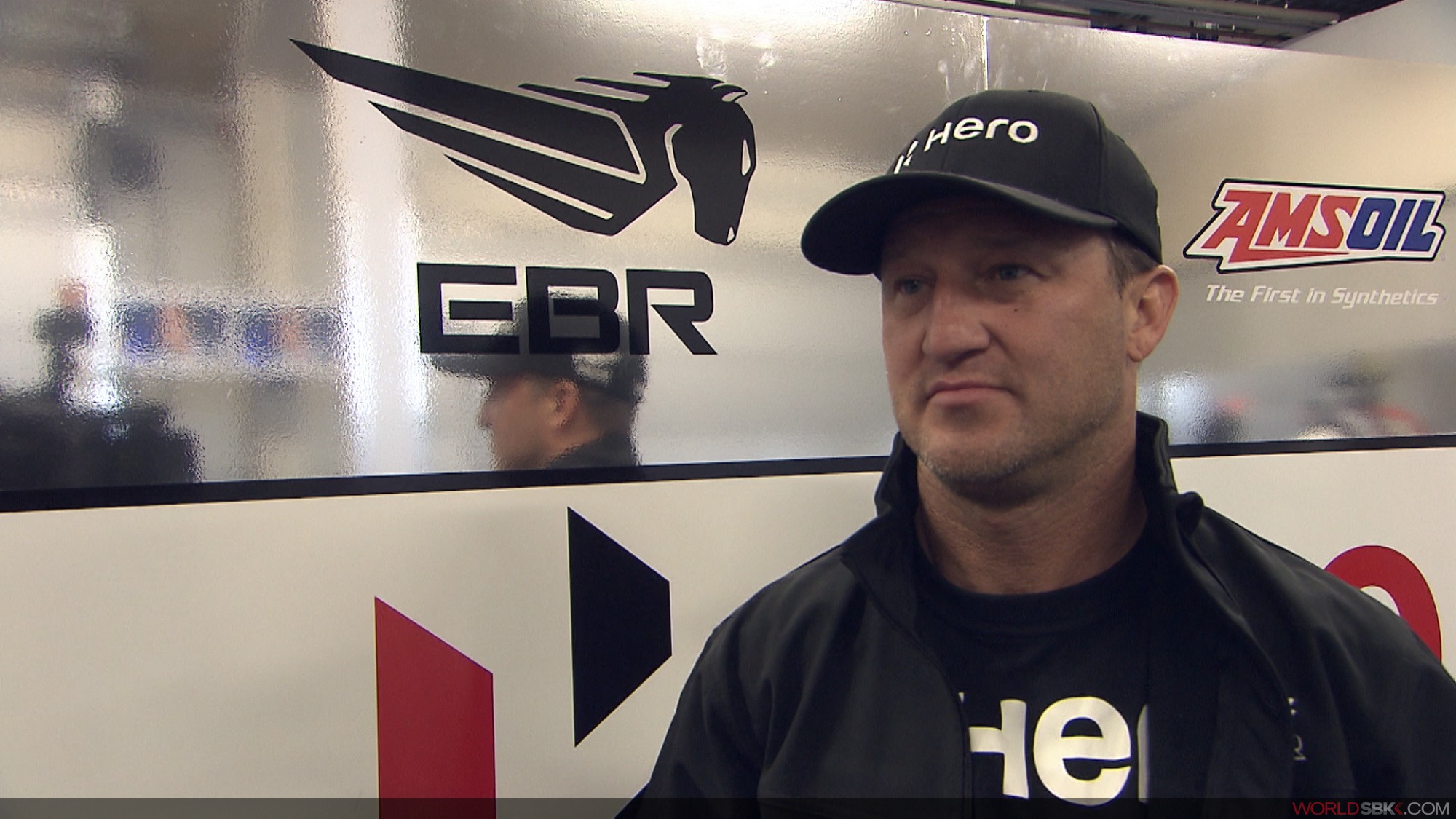 Team Manager Larry Pegram responds to news that American manufacturer EBR has filed for bankruptcy.
Larry Pegram has spoken following reports on Wednesday that Erik Buell Racing (EBR) has filed for bankruptcy and is ceasing operations. The news sparked questions about the imminent future of Team Hero EBR as the WorldSBK paddock convened in Assen on Thursday ahead of this weekend's Dutch Round.
"For Team Hero EBR, nothing has really changed," Pegram stated. "We are going to be racing this weekend and we plan to continue for the season. All indications are that we are going to be able to do that.
"There is obviously some restructuring and financial stuff going on in the USA, but we are over here in Assen and getting ready for a good weekend."
Asked whether completing the 2015 season with two bikes – for Pegram and team-mate Niccolo Canepa – is genuinely feasible, Pegram replied:
"We are confident that everything is okay; we have got some assurance with that and we are looking forward to the rest of the season."
Opening practice at Assen for the World Superbike class will commence at 11:15am local time (GMT +2) on Friday.