Okubo joins CIA Landlord Insurance Honda
Friday, 27 November 2015 17:22 GMT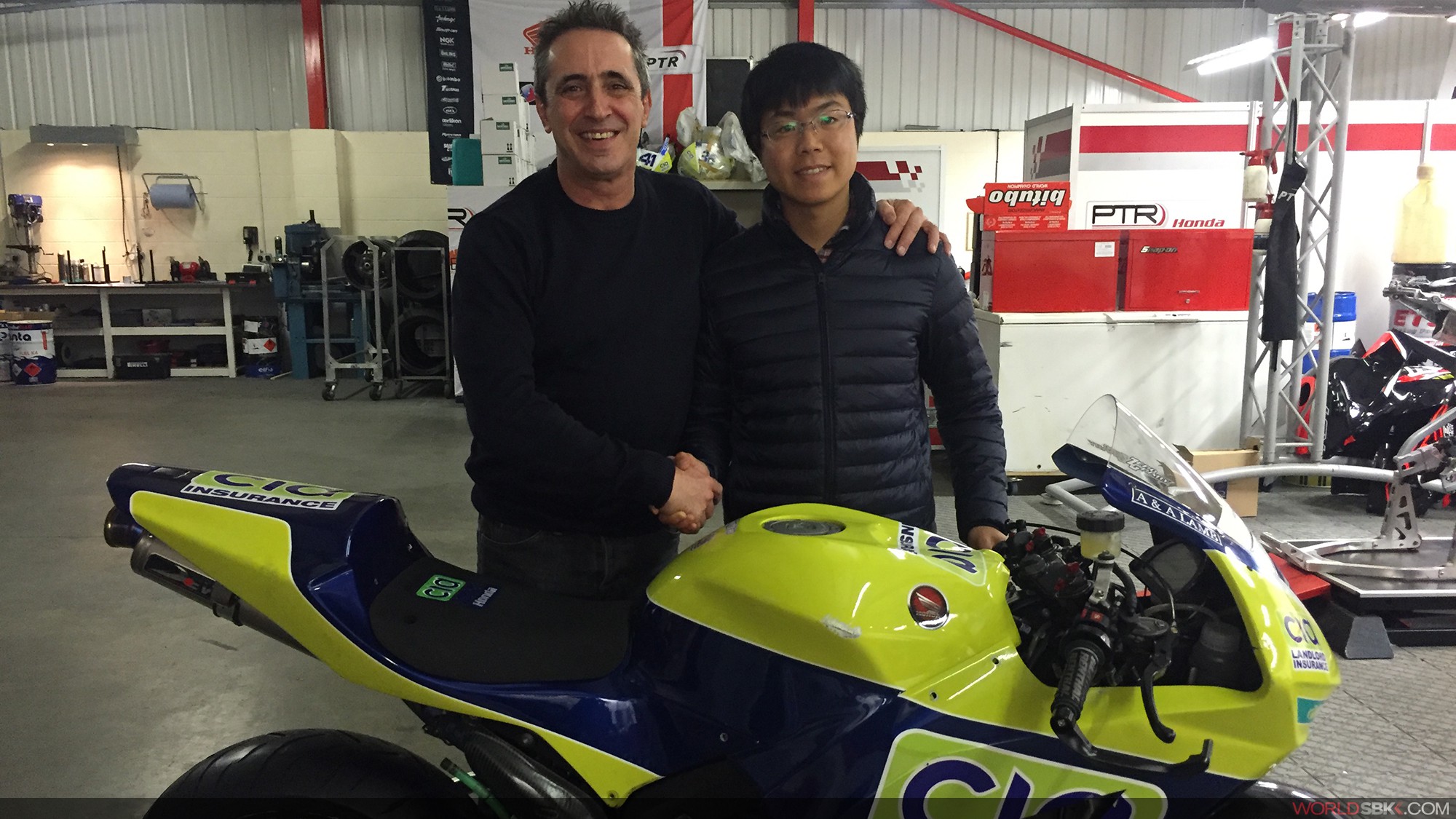 Japanese newcomer completes four-rider team.
CIA Landlord Insurance Honda has named its fourth and final rider ahead of the FIM Supersport World Championship season of 2016.
Hikari Okubo, 22, will ride alongside Kyle Smith, Luke Stapleford and Stefan Hill and thus becomes the only non-British rider in the PTR-run squad.
"Thank you to CIA Landlord Insurance, Honda and Simon Buckmaster for giving me this opportunity to race in the World Championship in 2016," Okubo comments. "It will be a big learning experience but I hope to compete well and get good results. This is a big step for my career and I am confident with the team and motorcycle."
"Hikari is a promising young Japanese racer who is looking to break into World Championship racing," adds Team Manager Simon Buckmaster. "He visited the team workshops last week to sign the contract and is super keen. It will be a big step up for him, but he has talent and determination. He also now has a bike and team that he can rely on and it will be good to se how far he progresses in 2016."
Okubo finished third in this year's All Japan Road Race ST600 Championship on a Honda CBR600RR, the same model of bike he will ride in World Supersport next year. In 2014, he debuted in Grand Prix racing when he put in a wildcard performance in the Moto3 World Championship for his home Japanese Grand Prix at Motegi.