Bimota plant visited by FIM and Dorna
Thursday, 10 April 2014 14:30 GMT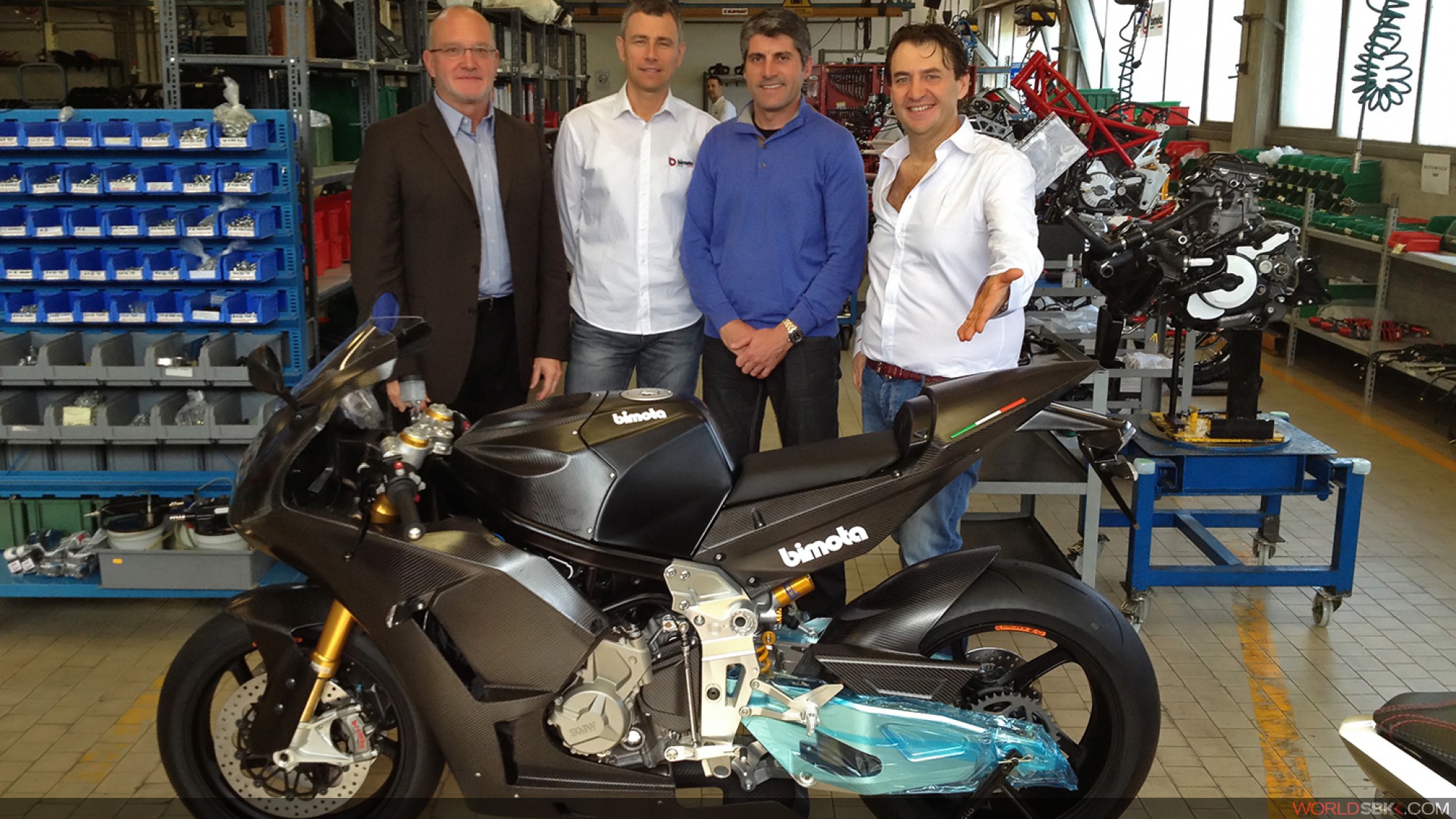 The Italian manufacturer to compete in the EVO class.
On 8 April, FIM and Dorna WSBK representatives visited the Bimota plant in Rimini, Italy. The purpose of this visit was to meet the new proprietors of the Italian manufacturer and to verify that the production procedure is going ahead smoothly with a view to obtaining the required FIM homologation for the motorcycle to take part to the eni FIM Superbike World Championship.

Charles Hennekam, FIM Technical Coordinator and Motorcycle Homologation Officer, together with Gregorio Lavilla, Dorna WSBK Sporting Director, met Daniele Longoni, Bimota Vice President and Andrea Acquaviva, Bimota Technical Director, who showed them the business plan for the season, including the monthly motorcycle production forecasts.

Mssrs Hennekam and Lavilla had the opportunity to see the homologation documents and the first units produced, and then collect the parts required for the technical inspections to take place during the race weekend.

The Italian machine will compete in the EVO class of the FIM Superbike World Championship with Francis Batta's Alstare Team without earning points until the first 125 units are produced (within four months), in accordance with the Homologation Rules (art. 1.2.2). By the end of this four month period, the FIM and Dorna representatives will visit the Italian factory a second time.