Barni Racing to make WSBK switch with STK1000 winner Mercado
Thursday, 6 November 2014 10:25 GMT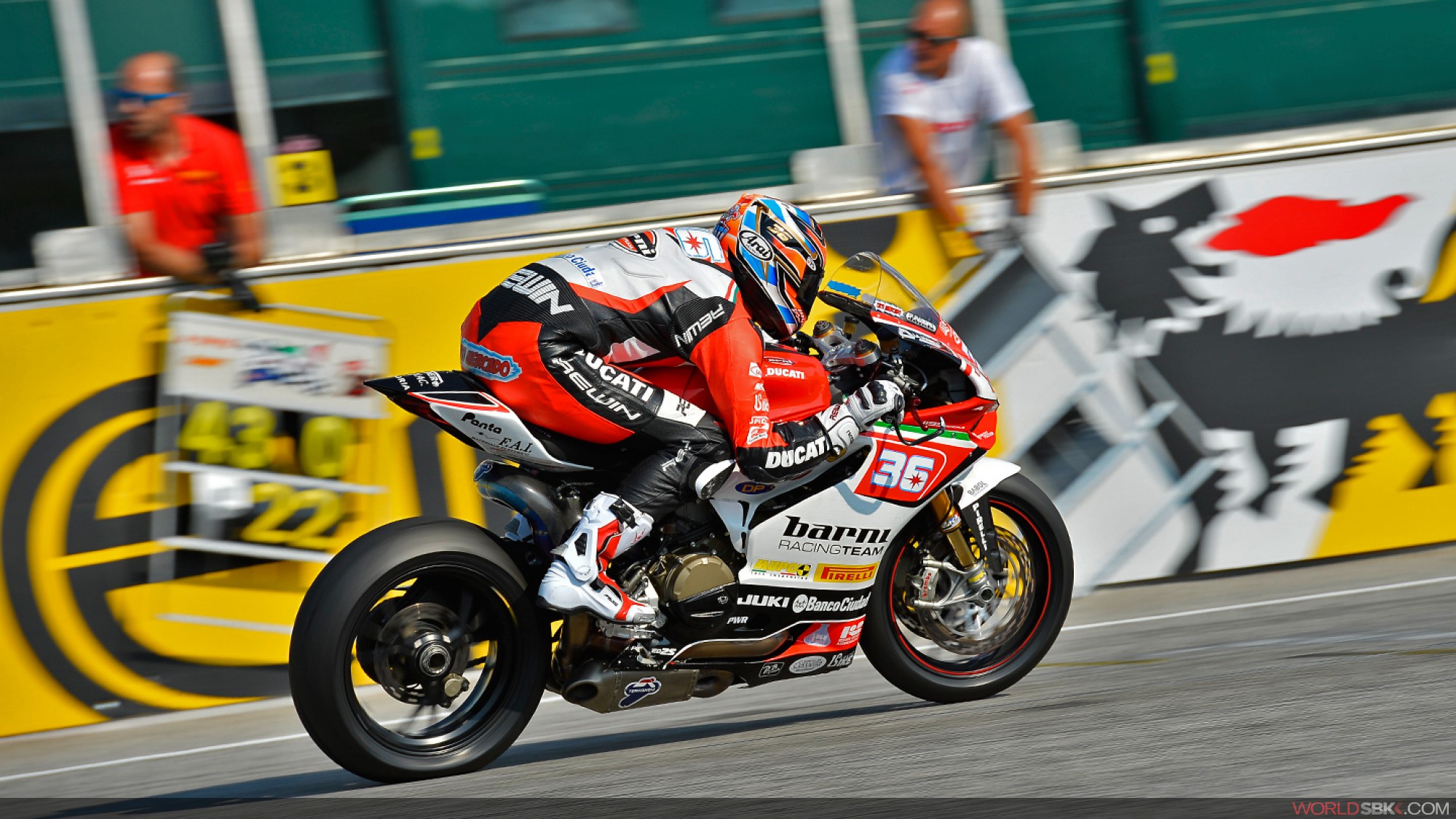 Team and rider back together for a new and interesting challenge.
After winning their maiden STK1000 title in a thrilling finale at Magny-Cours last month, Leandro 'Tati' Mercado and the Barni Rcing Team Ducati will continue on their journey together to contest the 2015 eni FIM Superbike World Championship. The 22 year old Argentinean rider has already raced in the series in 2012 although he chose then to make a mid season move back to the FIM Superstock 1000 Cup.
The Italian team has only contested a selection of WSBK rounds in the previous years, meaning 2015 will be the first full season for Barni Racing Team in the category.
Marco Barnabò: "Our goals and ambitions have made us taking the decision to step up to this new challenge and take part in the 2015 eni FIM Superbike World Championship. It will be a new and challenging experience but we want to do our very best. I fully believe in the team's abilities and experience and I'm sure that if we keep working the way we have done in recent years, we can do great things. For this important debut in the series I have decided to put my faith once again in Leandro Mercado, he is a talented young rider that deserves a chance to show his skills on such a big stage. We have been working closely for a year now and he has proved he is a winner and got my full trust."
Leandro Mercado: "I'm over the moon about this opportunity. I have been working hard to get to this point and I think my time has come. Barni Racing is without a doubt one of the best teams in the paddock and I'm sure we can do great things together in the World Superbike Championship. 2014 has been a fantastic year for us as we have won together the STK1000 title and done well as wildcard in the Italian Superbike. I would like to thank Marco Barnabò for believing in me, the team, sponsors, my family and all people who have helped me along the way. I will work even hard to be ready for the opening races of 2015."