Pirelli – Notes from Phillip Island
Wednesday, 27 February 2013 18:11 GMT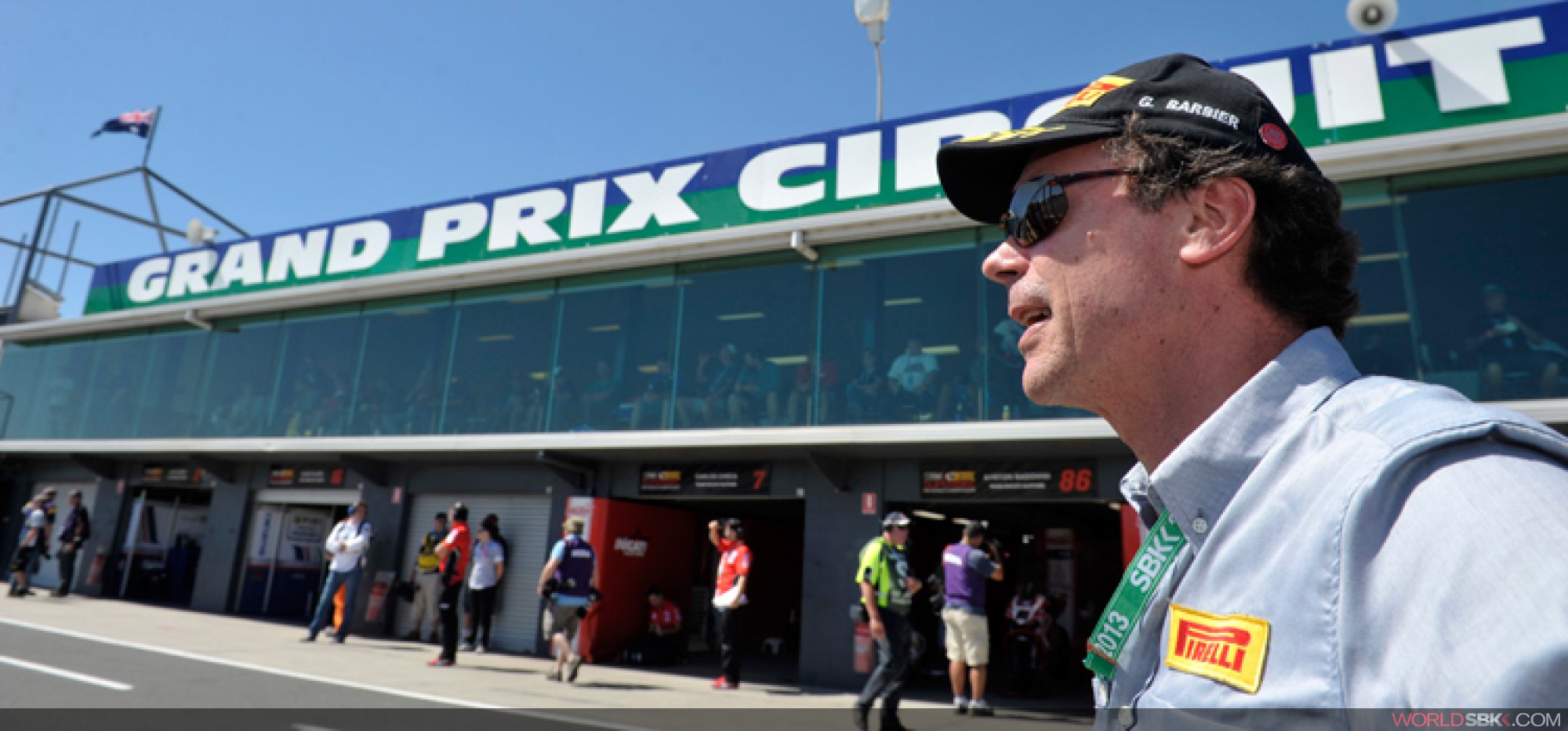 Pirelli – Notes from Phillip Island
The 2013 eni FIM Superbike World Championship opened up with the new Pirelli 17 inch tyres that had riders putting significantly better times on the boards compared to last year. The Aprilia riders proved to be able to adapt best to the new tyres right from the start and they also managed to find the best set-up in order to take advantage of the Pirelli solutions brought to the Australian round, as the two race results demonstrate.

Besides the riders, the undisputed stars of the weekend were the Pirelli tyres, called upon to tackle a circuit which was definitely not easy and full of unknowns, not the least of which was the new asphalt where no tests could be done in the months leading up to the race. In any case, the results obtained by the new 17 inch tyres were particularly encouraging and give high hopes for the 2013 season. In fact, practically all the riders improved their lap times by more than one second each race lap compared to last season and this is a sign of how the new 17 inch tyres are able to provide decidedly better performance compared to their 16.5 inch predecessors.

Giorgio Barbier, Pirelli Moto Racing Director: 'We knew that the season debut would be full of unknowns and that it might hold some surprises. The Australian track per se has always been very demanding on tyres because of its layout and the high temperatures. Tracks like this, with fast turns that need to be taken leaned over and with the throttle wide open, are becoming less common in Europe and they have often been replaced by chicanes to favour rider safety. The new asphalt didn't make our work any easier because we had to send the solutions for this round in November last year, before the track was even resurfaced, so we had to design the tyres based on information from the past years and considering how they might perform on the new track surface. Despite these difficulties, we are quite satisfied with the race weekend. All the riders were able to compete, so that the best bikes set up made the difference. In this round race strategy and the rider's ability to take care of the tyres were definitely key factors. Besides the peculiarities of this track, we are quite happy about the times that almost all the riders were able to achieve with the new tyres, with significant increases in lap times'.

Pirelli Best Lap Award Winners in the first round at Phillip Island:

SBK Race 1 - Michel Fabrizio (Red Devils Roma), 1'31.323 (7th lap)
SBK Race 2 - Eugene Laverty (Aprilia Racing Team), 1'31.168 (20th lap)
WSS - Kenan Sofuoglu (MAHI Racing Team India), 1'33.283 (15th lap)

The 2013 Pirelli statistics for the Phillip Island round:

• Total number of tyres brought by Pirelli: 3580
• Number of solutions (dry, intermediate and wet) for World SBK: 6 front and 7 rear
• Number of solutions for World Supersport (dry, intermediate and wet): 4 front and 6 rear
• Number of tyres available for each World Superbike rider: 36 front and 38 rear
• Number of tyres available for each World Supersport rider: 24 front and 33 rear
• Temperature in Race 1: air 27° C, asphalt 47° C
• Temperature in Race 2: air 26° C, asphalt 48° C
• Maximum race speed reached by Pirelli tyres: 320.5 km/h, Michel Fabrizio in Race 1, 3rd lap