Phillip Island post-race statistics
Friday, 1 March 2013 16:01 GMT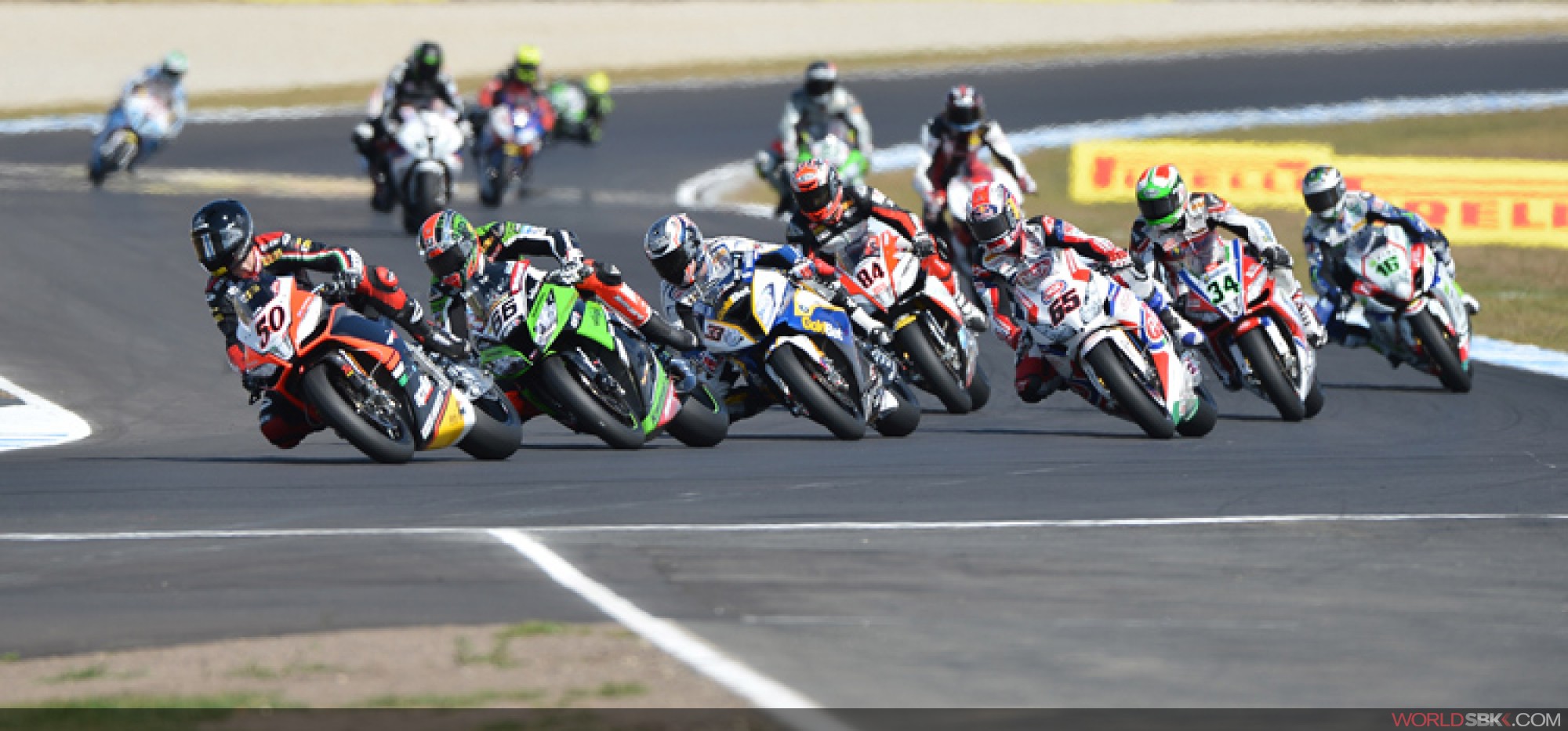 Phillip Island post-race statistics
WorldSBK.com provides you with some facts & figures about the eni FIM Superbike World Championship Season Opener of Phillip Island.

- For the second time in history after Race 1 at the Nurburgring last year, Aprilia locked the podium in Race 1, with Guintoli, Laverty, Fabrizio;

- For both Eugene Laverty and Sylvain Guintoli this was the first time they led the championship: up to Phillip Island, they never climbed higher than third;

- Two Aprilias on the first three grid spots: it didn't happen since last year's Aragon races (Biaggi second, Laverty third);

- Fourth career win for Sylvain Guintoli, the first one with a dry track: his previous wins, obtained last year in Assen (Race 1), Silverstone (Race 2) and Magny-Cours (Race 1) were marked either by the rain or a wet track;

- It's the 40th win for a French rider in Superbikes, exactly one-third of the most successful country, Great Britain, at 120 wins;

- 35th career podium for Michel Fabrizio: he reached at the 17th all-time spot Ruben Xaus. It's his first podium since Silverstone last year (Race 1), and his first one in a dry race since Monza 2011, Race 2;

- Fabrizio recorded also his eleventh fastest race lap in Race 1, reaching Giancarlo Falappa, John Kocinski and Regis Laconi at the fifteenth all-time spot.

- A new model in pole for Ducati: the last time it happened was in 2006, when Troy Bayliss started from pole in Qatar with the 999 F06.

- It's the eleventh pole for Ducati in Phillip Island: all the other manufacturers combined have scored twelve;

- 27th career podium for Marco Melandri (reaching Rob Phillis as 24th all-time). Melandri's streak of podiums/accidents went on: in the last nine races he climbed on the podium four times and finished on the ground in the other five;

- The eighth in grid by Leon Haslam could have passed unnoticed, but the fact is that Jonathan Rea was out-qualified by a team-mate for the first time since Donington 2009.