Michel Fabrizio looking for a repeat performance
Thursday, 4 April 2013 16:05 GMT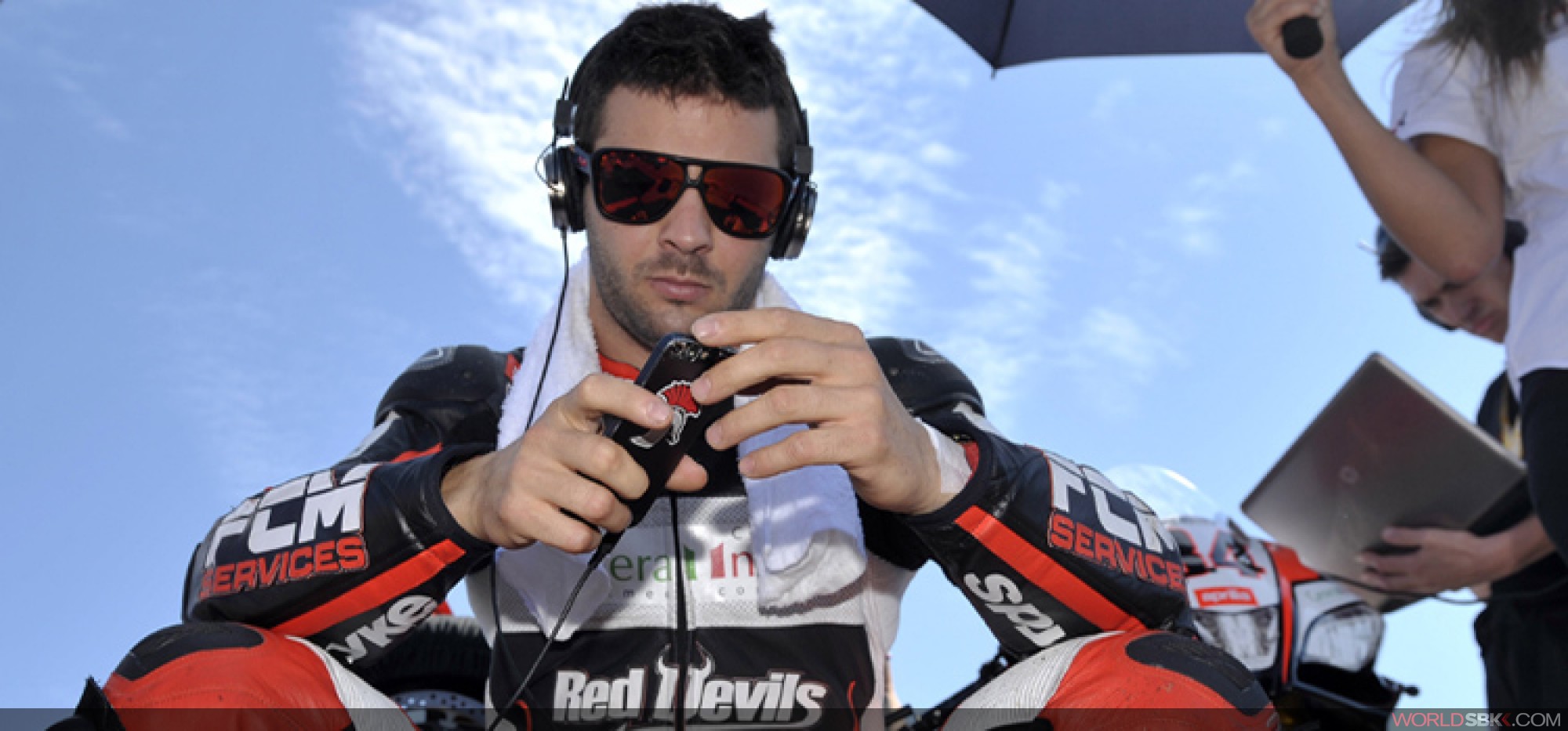 Michel Fabrizio looking for a repeat performance
Following a tremendous start of the season, Michel Fabrizio has all eyes on him as the eni FIM Superbike World Championship Round 2 approaches. The 28 year old from Rome is looking forward to jumping back on his beloved RSV4 and take on the 5344 m Alcaniz's MotorLand Aragon. WorldSBK.com spoke to Michel Fabrizio about the round ahead, the new bike and, moreover, about road safety.

How do you feel about Round 2 after the positive start of the season?

"I'm charged up, It's been one and a half months with no riding now and I can't wait to get back on the bike. I'm focused and ready to do my best to deliver some good results at Aragon. Of course finishing in the top-3 is our highest goal, but first of all I need to show some consistency, this is what I lacked the most during the past few years."

You showed great focus and motivation in Australia, many people are now expecting to see you fighting again for top positions at Aragon.

"I don't want Phillip Island to be an isolated case, my aim is to get this kind of results on a continuing basis. I want to fight consistently for the top and the next two rounds will be the perfect proving ground to understand whether I improved or not. During the break I clammed up to better concentrate, I'm working a lot on this like I did before Australia."

"People who put their expectations on me have to start back believing in my abilities, I want to be a reference in WSBK and not being seen as the rider who has never been able to emerge."

It was love at first sight for you with the RSV4, what's the thing you like the most about the bike?

"The first time I sat on the bike brought back some good memories and feelings from 2000, when I was racing with Aprilia in the 125 SP class. As soon as I rode my very first lap I realised I had the chance to turn over a new leaf and to do it the best way."

"The RSV4 allows me to ride at my best without altering my riding style, everything comes easy compared to what I experienced with other bikes."

Recently you attended the charity dinner organised by the "Gregorio FUN&SAFE" no-profit association, co-promoter of "SBK FUN&SAFE - Race on the track, not on the road": what do you think of the initiative and the work done by the association?

"I'm in close touch with them as I reckon the association's activities are very valuable. It's so important to develop and grow the right awareness about road safety. As I'm living in a city like Rome I'm aware of the risks we motorcyclists encounter every day. There's a strong connection between racing and riding your bike on a daily basis, so it's crucial to develop the right road safety culture hand in hand with the passion for racing."