Melandri and Davies looking for the top at Aragon
Tuesday, 9 April 2013 13:59 GMT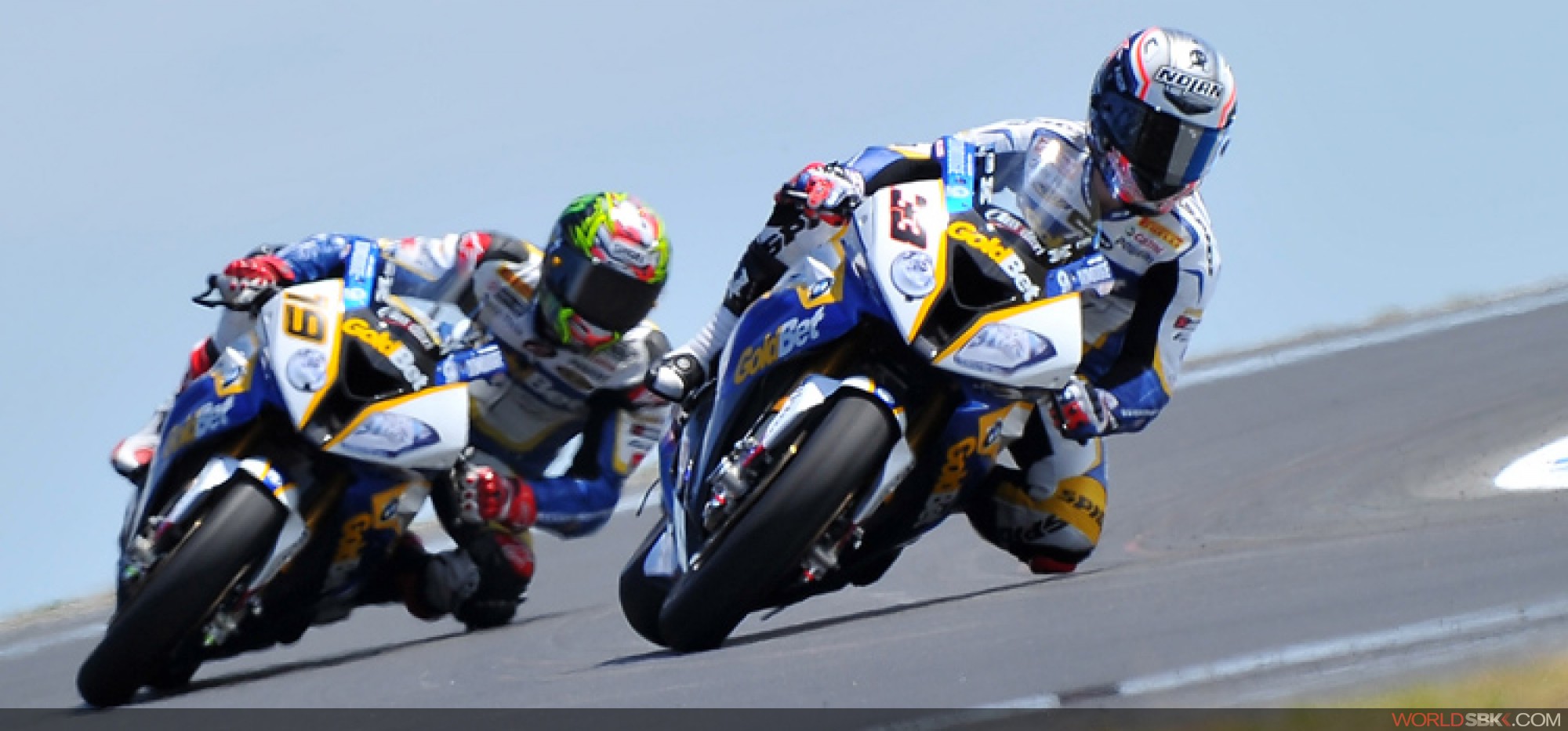 Melandri and Davies looking for the top at Aragon
Almost seven weeks have passed since the BMW Motorrad GoldBet SBK Team kick-started its 2013 eni FIM Superbike World Championship campaign with a podium at Phillip Island, Australia. The world championship now returns to Europe for the second round of the season, which takes place next weekend at MotorLand Aragón, in the northeast of Spain.

The BMW Motorrad GoldBet SBK Team used the long break after the opening event of the season to complete further tests. The team travelled to Jerez, Spain, for a series of tests in March and last week. The squad spent a total of four days working on further optimising various aspects of the RR. At the first Jerez test, Chaz Davies was on his own while Marco Melandri recovered from an operation on his shoulder, which he underwent after the race at Phillip Island. At the second test, both Davies and Melandri rode. Both riders have fond memories of Aragón: Marco claimed a win and a second place there last year, setting the fastest lap time in both races. Chaz finished third there to make his first appearance on the eni FIM Superbike World Championship podium.

Marco Melandri: "I am looking forward to be in Aragón. I am very optimistic. For sure it will not be an easy race, but I am confident that I have fixed the shoulder problems I suffered from. I don't feel hindered anymore when riding, even if I am still lacking resilience. We worked a lot after the Australian round in order to close the gap to Aprilia and we have done a very good job. I like Aragón, it is a great track. It is a very technical and fast circuit. It will be the ideal venue to verify the work we have done. My only wish is that we finally will have good weather."

Chaz Davies: "Aragón is one of the best tracks in the calendar, a great venue and one to look forward to. The circuit offers a good mixture of everything. You have uphill and downhill sections, short corners and fast corners. It is difficult to set the bike up as the circuit varies so much. In addition, it will be different to ride there compared to last year as we are racing there three months earlier. That changes a lot, temperature-wise, which has an effect in some areas like how much grip you have. Aragón is a special place for me because back in 2011 I won there in Supersport which was quite unexpected and last year it was the venue of my first podium finish in the Superbike World Championship. With that in mind, I know Aragón works well for me and I am excited to go there. The positive results from last week's test in Jerez also make me confident. We will push straight away from Friday morning on and hopefully on Sunday we will see the results."