Chaz Davies is enjoying his factory rider status in WSBK
Thursday, 28 March 2013 18:30 GMT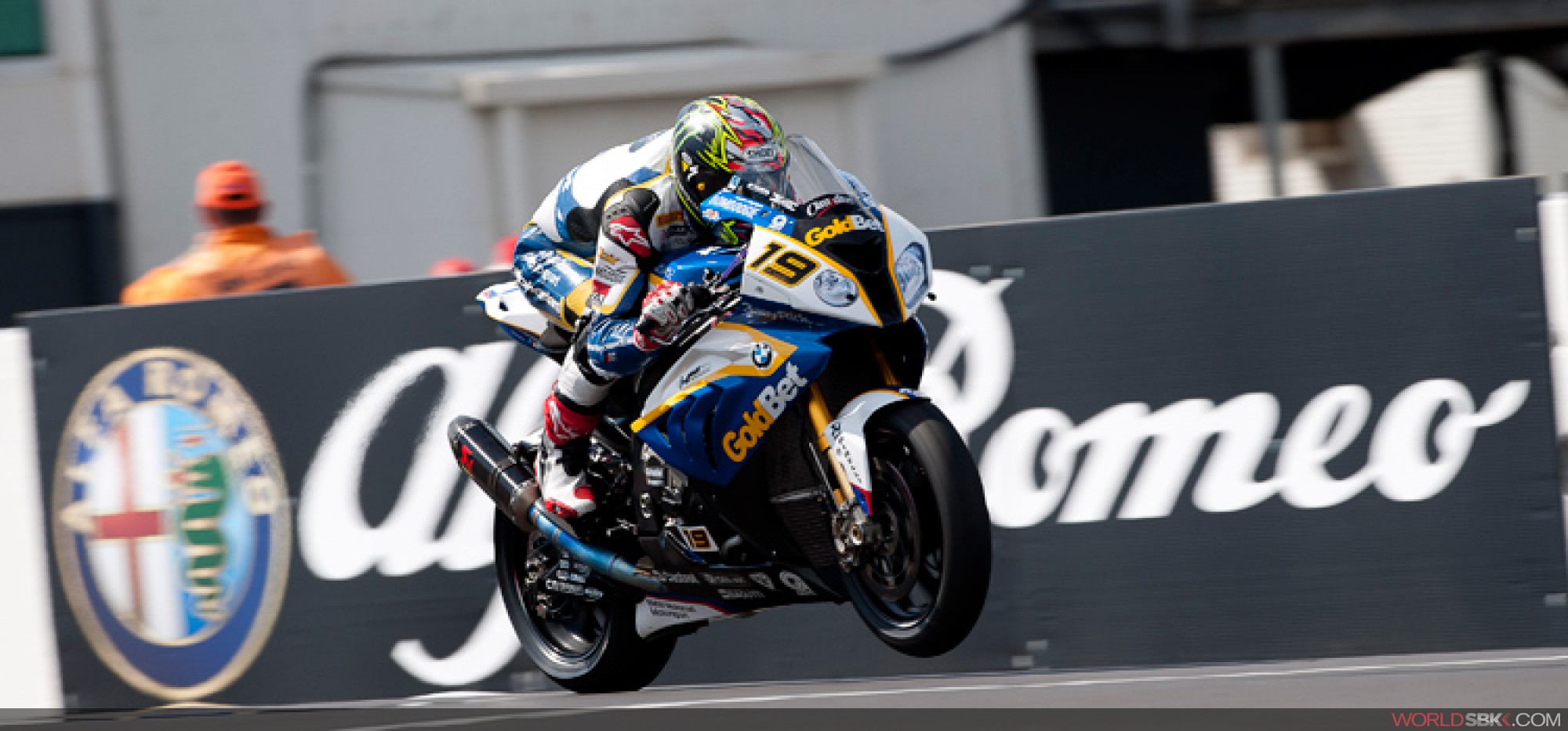 Chaz Davies is enjoying his factory rider status in WSBK
One of Chaz Davies' dreams has come true last September as he put pen to paper to join the BMW Motorrad GoldBet SBK Team for 2013 eni FIM Superbike World Championship. The 26 year old Welshman is now part of a factory team, something he's been looking forward for a long time. All the expectations he had about being a works rider were fulfilled.

"It's actually even more than I expected, especially away from the racetrack" he told WorldSBK.com. "Last week I was in Germany for some BMW Motorrad dealer conferences and I was really impressed, there were people of BMW Motorrad from all around the world coming to the event. You get the chance to meet with the ones who actually sell the bikes and hear what they have to say. I feel part of a big family but at the same time of a close team, everybody gets along very well. It's like a family team under a big organisation."

Chaz has made his way into SBK showing a consistent improving of his performances, an important key to his achievements along with his full commitment to racing and humble attitude. "I think it comes hand in hand with getting the right opportunities at the right time. There were parts of my career when my results were not the best but I felt like I was doing all that I could. No doubt I'm still improving but also the time when you can smell a victory brings out the best in everybody. If you're doing your best and this translates into good results, I think that's a different incentive because you can actually show what you can do."

Chaz joined the team two weeks ago for two days of testing at Jerez to evaluate the upgrades developed by BMW Motorrad in Munich. "Actually we worked on electronic settings for two days. We didn't touch a single click of suspension during the whole test. We thought it was really important to get the electronics sorted and we did a good work, BMW have done very well with the next phase of development for the bike."

The team will perform a further two day test at the southern Spanish venue on April 4-5 and will mainly focus once again on the improved electronics for the BMW S 1000 RR. "It's early days yet, but we will test again next week in Jerez and from what I've seen so far it looks like a good step forward. We will see in Aragon. I did all the work I could during the two days and the guys have some time to analyse the data to further improve the bike."