Badovini starts his road to recovery
Monday, 11 March 2013 19:24 GMT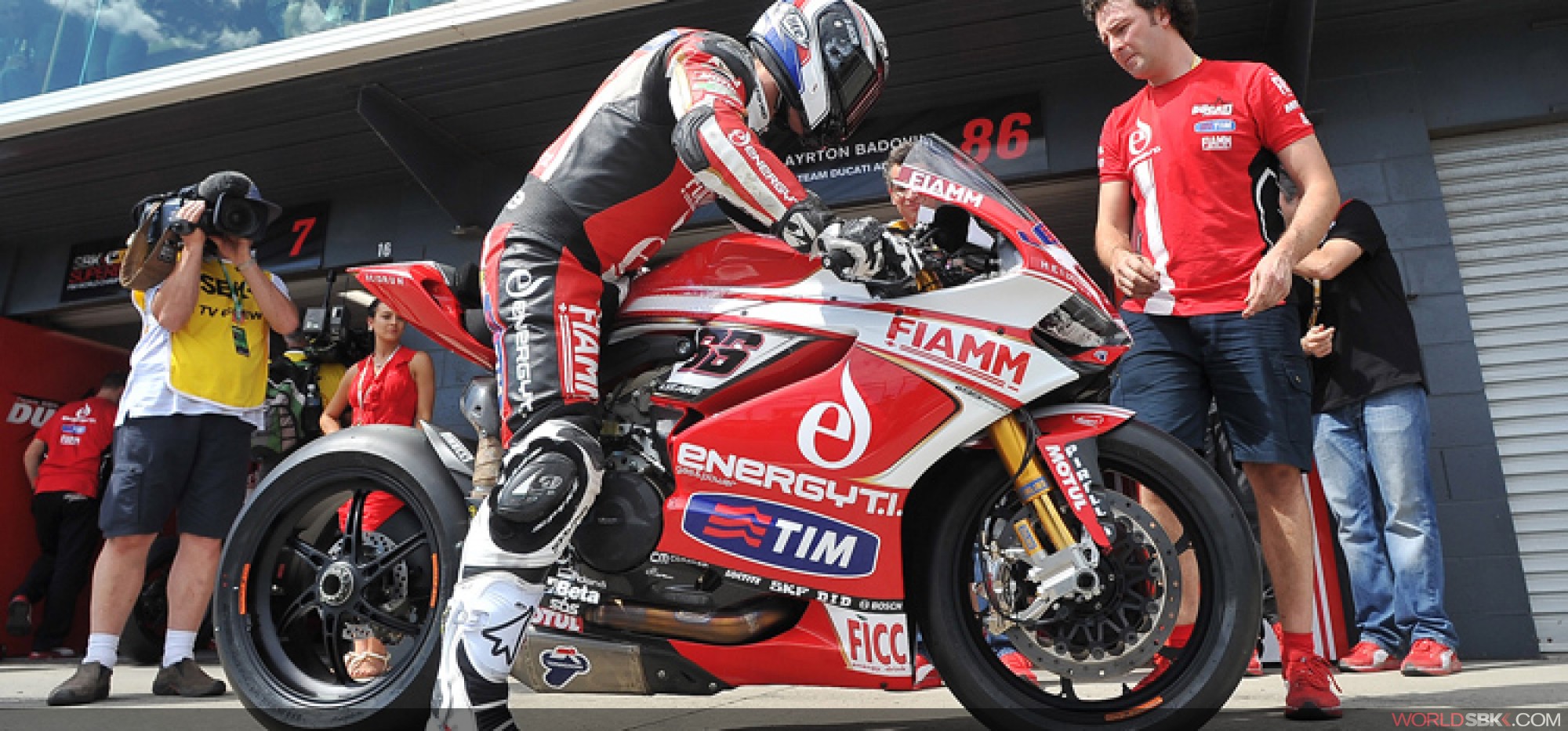 Badovini starts his road to recovery
After the unlucky season debut of Phillip Island, Ayrton Badovini (Team Ducati Alstare) is about to start the rehabilitation and looks forward to take part to World Superbike Round 2 at Aragon. The Italian rider had the plaster cast on his right leg removed and, together with the Clinica Mobile staff, will plan his road to full recovery.

"I had the plaster cast removed" Badovini told to WorldSBK.com "and I'm about go to Imola to visit the guys at Clinica Mobile, start the passive rehab and to discover the reason why I feel pain in my left knee. It is probably caused by putting all my weight on that leg while getting around on crutches."

The long break between the first and second round is manner from heaven for Badovini, who has been also limited by a painful fractured 8th rib. Despite his desire to start training again, 2010 FIM Superstock 1000 knows that speeding up his recovery time might end up working against him.

"They said I will be able to race at Aragon, now it's a matter of understanding the exact day I will be OK. Up until now I haven't done much training due to the broken rib - that has been the most painful injury - but in the last two days I felt better so I could start working on the upper body, and today we're going to make a plan for it. It's important not to forge ahead right now based on how I feel, because we can end up making things worse instead of improving my conditions."

As Badovini admitted, (like in 2012) his season will officially start with the second round, that this year will take place at Aragon on April 14th.

"There's still a month to go and that makes me feel good. The hard work goes on both at Ducati and at the Alstare headquarter. I'm confident we'll be back strong at Aragon and there are also some testing days planned after the event, so I can say our season will officially start in Spain."