The 'Carlos Checa Curve' becomes part of MotorLand Aragon
Saturday, 30 June 2012 08:45 GMT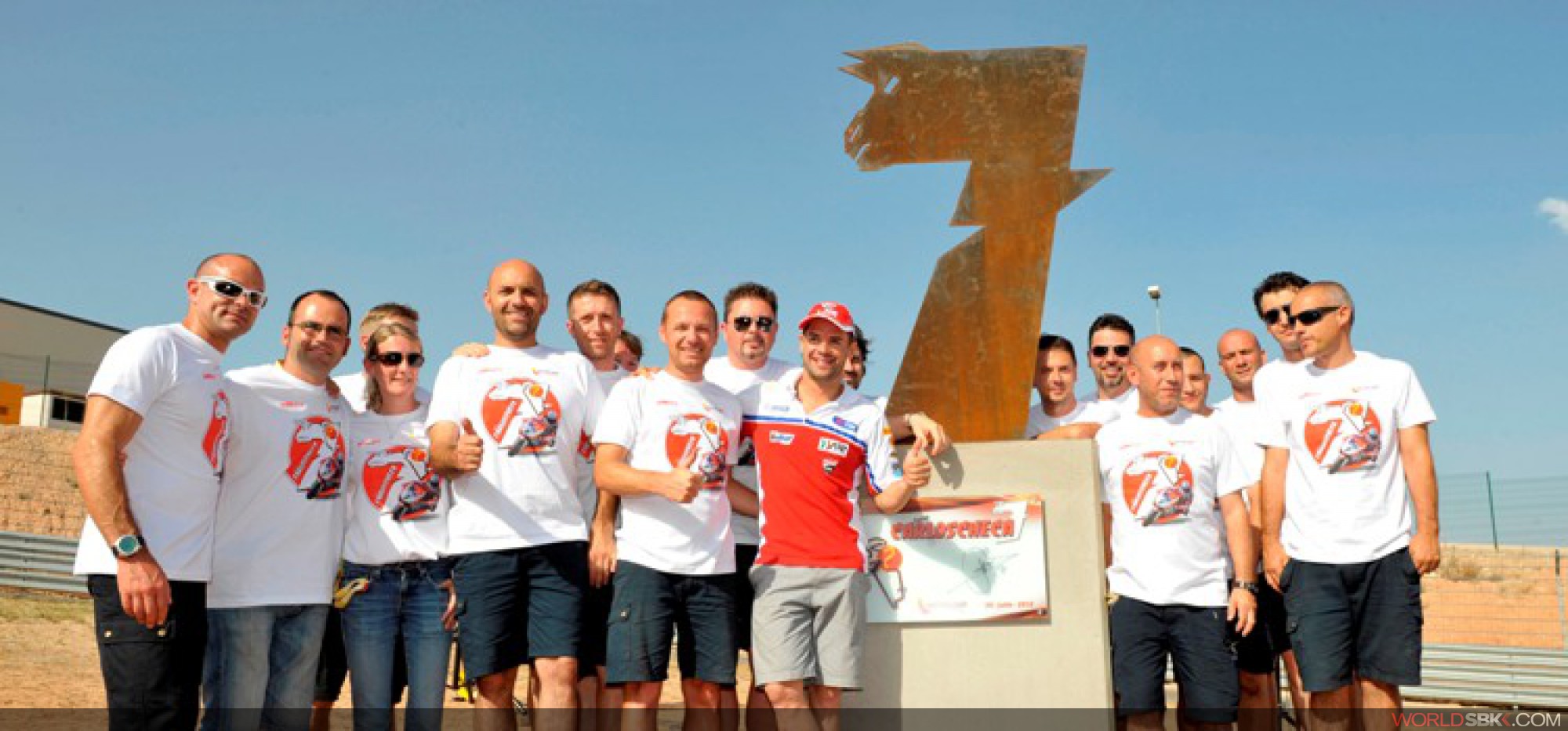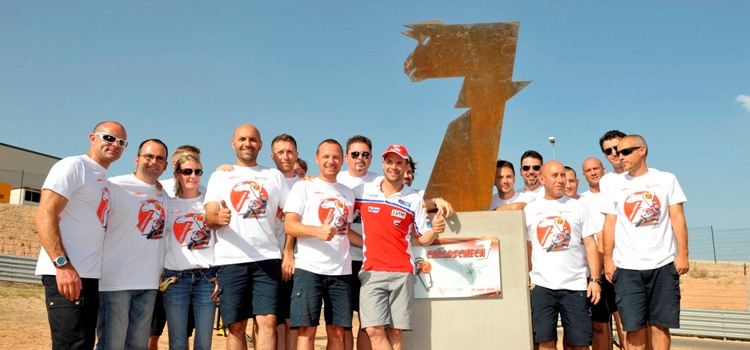 The 'Carlos Checa Curve' becomes part of MotorLand Aragon
On Friday evening Althea Racing Ducati's 2011 World Champion Carlos Checa unveiled a number 7 structure representing the new 'Carlos Checa Curve', erected in his honour. The difficult uphill right-hander formerly known as Turn 3 now becomes the first corner at the MotorLand circuit to be given a name.

Surrounded by family, friends and representatives from the Superbike World Championship and MotorLand Aragon, Checa declared his enthusiasm and appreciation for this recognition of more than 20 years career of racing at the highest level.

The 39-year-old from Sant Fruitos de Bages near Barcelona explained that Turn 3 was one of the 'most spectacular and exciting' of the MotorLand Aragon circuit and this, together with the dream of racing at home, was incentive enough for him to give his Spanish fans the best possible results for Sunday's races despite his lowly provisional grid position.