Nurburgring - a look back at 2011
Thursday, 6 September 2012 12:15 GMT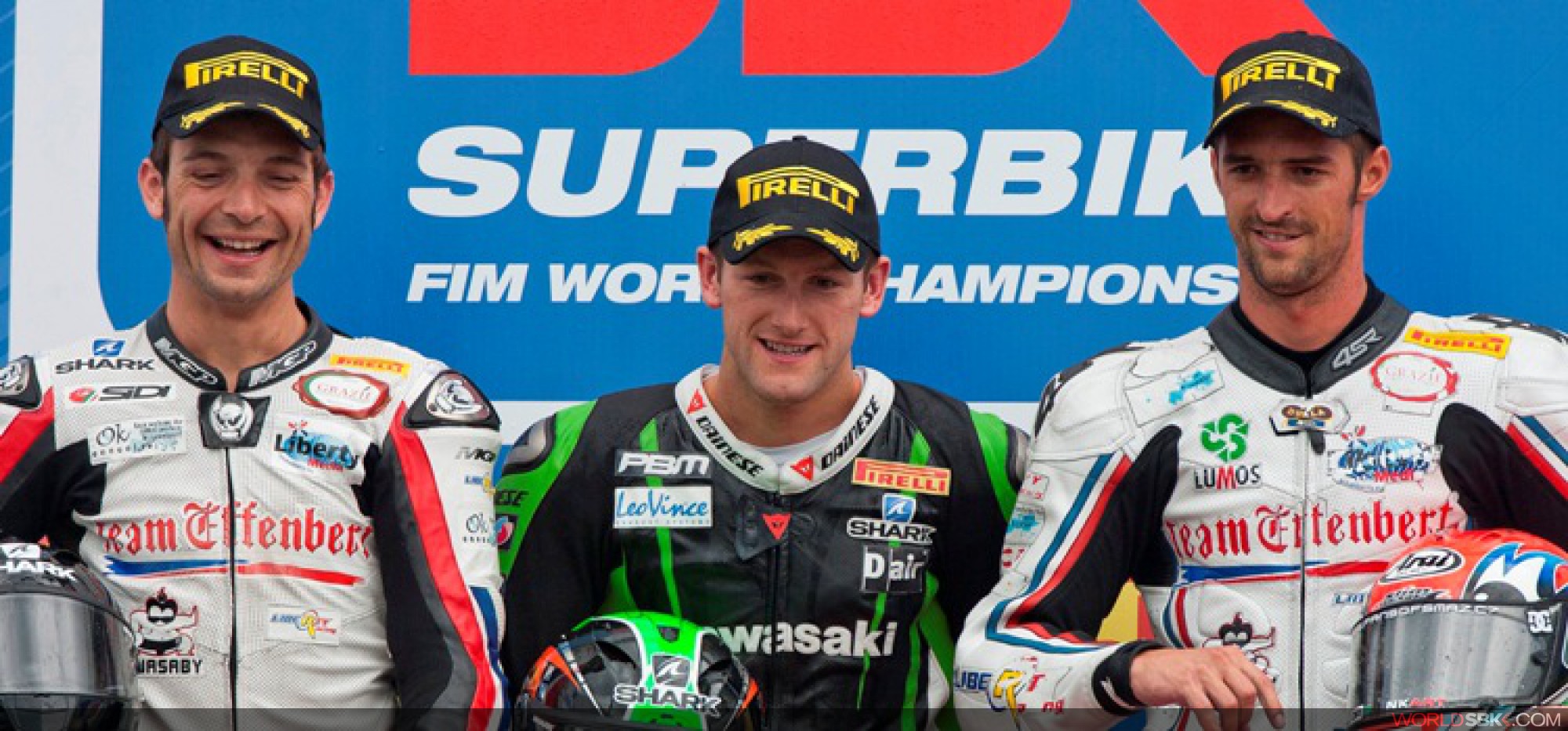 Nurburgring - a look back at 2011
Carlos Checa continued his string of high-quality performances at the Nurburgring, scoring pole with Laverty three-tenths behind and Biaggi and Melandri in third and fourth. The front row however was incomplete in race one due to the absence of Biaggi. The Italian rider in Friday practice ran over debris and fractured his foot: he managed to take part in qualifying, but on Sunday morning the pain was unbearable. Max tried everything, but at the end he had to give up, taking out Checa's main rival for the Championship.

Carlos was practically alone in his race for the win after the first start: only Haga tried to resist, but after a handful of laps his tyres -softer than his rivals' - deteriorated quickly and he had to give up. Among the possible winners were the Yamahas of Laverty and Melandri, who eventually went off at the RTL-Kurve in separate occasions, losing ground from the leading duo. Melandri was able to recover by the end of the race, managing to pass Haga and finishing second.

The start of the second race was delayed by fifteen minutes due to a sudden downpour right before the start: with a wet start, the grid order was completely shaken up. Rea tried to take the lead at the first turn, but ended up wide and Haga went ahead from Jonathan and Sykes, while poleman Checa took it easy and slipped back to eleventh. Haga soon tried to pull away and, with Rea ending up wide once again, he had three seconds in hand at the beginning of the fourth lap. The rain increased and the first fall among the leaders was Haslam, then conditions improved a bit until the ninth lap, when a downpour hit the track. In quick succession came crashes for Toseland, Aitchison, Rea, Camier and, on lap 13, race leader Haga which decimated the field. The riders waved hands for the race to be stopped, but this happened only on the fourteenth lap, after which full points could be awarded. The final result was surprising, because the winner was Sykes, who led the race only after Haga's crash, but who was never in a position to challenge him during the race: in second and third were Guintoli and Smrz.