Indian World Supersport team arrives on the scene at Brno
Wednesday, 25 July 2012 15:52 GMT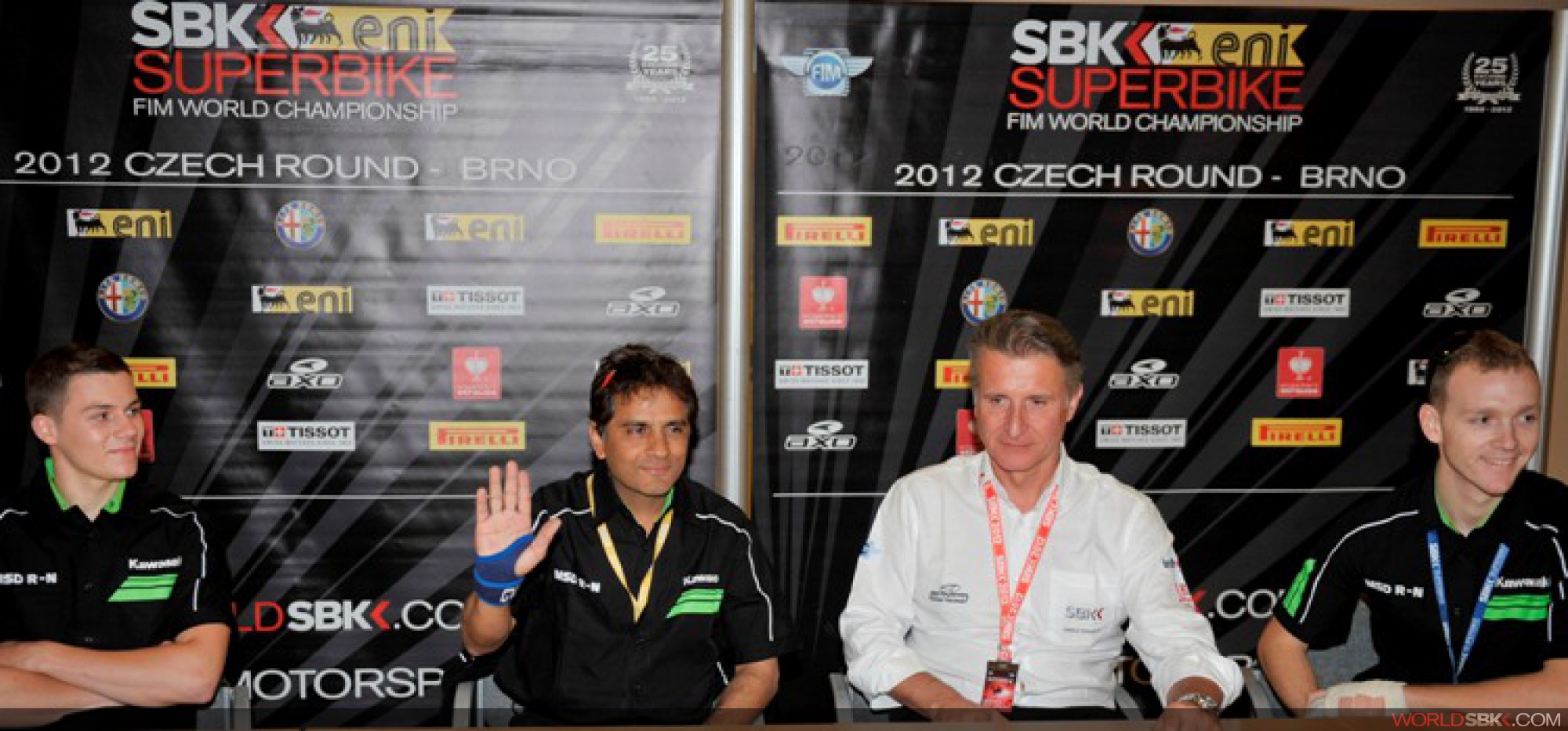 Indian World Supersport team arrives on the scene at Brno
The vast country of India arrived in the Supersport World Championship in the form of the Kawasaki MSD R-N Team India at the recent Czech Republic race. Put together in the matter of a few weeks since the first agreement to go racing this season, in preparation for a full assault next year, the team fielded French youngster Florian Marino on a Ninja ZX-6R last weekend and he rode well to get into the points from a starting place of 23rd.

The team was introduced to the collected media at Brno before race day and team principal Mr Amit Sandill had the chance to explain more about the ambitions of a team which will have a home race at the Buddh International Circuit near Delhi next year, the first full season for this fledgling team so full of potential.

"We are looking at it from the long term perspective," he stated. "Trying to grow the sport in Asia. The sport itself is in a pretty nascent stage in Asia so this is a first step. Trying to get to the championship and making a kind of mark in the championship and then take the sport to India and then other countries in Asia. We would also like to start a Racing Academy. Behind all this is the passion, which comes as a bonus."

The team should be joined on track at the next round in Silverstone by the currently injured British rider Dan Linfoot, who won two Superstock 600 races in 2008. Marino is a four-time Superstock 600 race winner, and was a full time Honda WSS rider last year. The squad has its base at Yeovil in the UK and technical director will be Andrew Stone, who currently looks after Fabien Foret's bike.

One curiosity does surround the team name, as MSD stands for Mahendra Singh Dhoni, the captain of India's cricket World Cup winning team, and Amit Sandill's partner in this new motorsport venture.