Ducati tester Baiocco to replace Canepa for Red Devils Roma
Thursday, 13 September 2012 15:52 GMT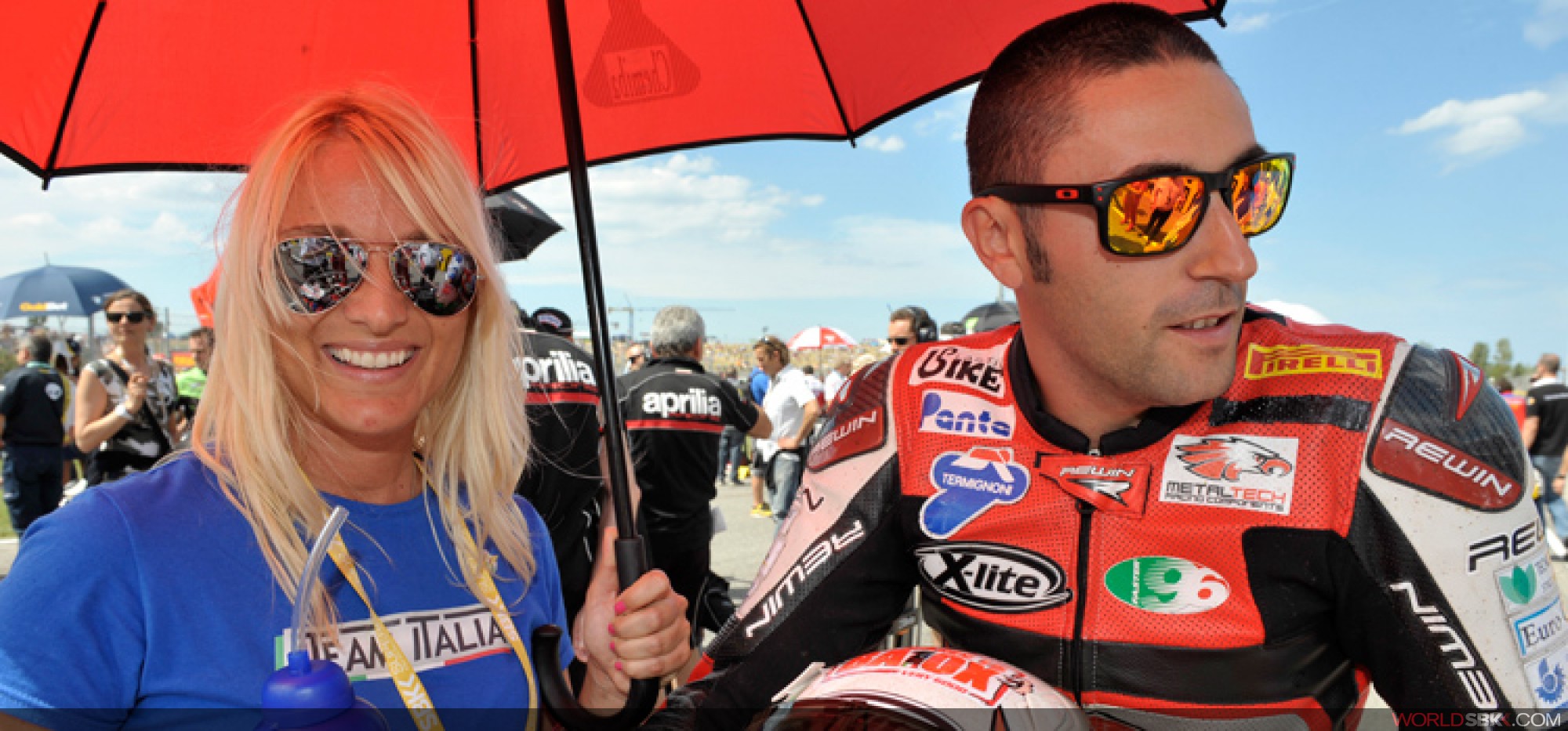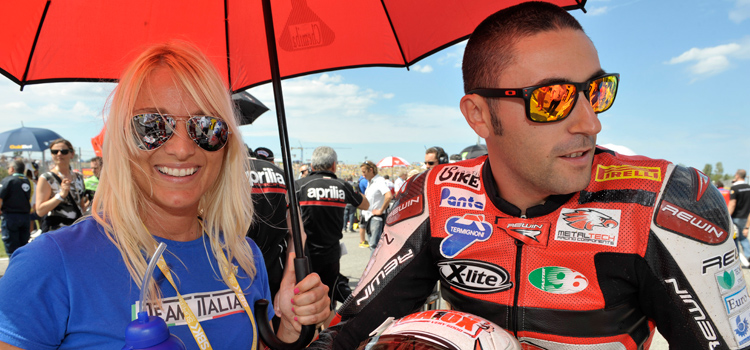 Ducati tester Baiocco to replace Canepa for Red Devils Roma
Matteo Baiocco will step in for the injured Niccolò Canepa on the Red Devils Roma Ducati in the final two rounds of the eni FIM Superbike World Championship. Canepa crashed Saturday at the Nurburgring, fracturing the tibia and fibula of his right leg, an injury that means he will miss Portimao and Magny-Cours. Andrea Petricca's team has decided to replace him with Matteo Baiocco for the final part of the season.Baiocco has just clinched the CIV Italian Superbike title for the second time on a Ducati and has considerable experience in WSB racing, both as wild-card and a full-time entrant in 2010. He has also been chosen by Ducati as tester for the new 1199 Panigale machine. His previous experience, as well as his knowledge of the 1198R and his clear ability made him the ideal choice for the Red Devils Roma team for this end of season. Baiocco now has an opportunity to continue the development work carried out by Canepa, which was bringing good results in the last few races.

Niccolò Canepa is still being kept at Adenau hospital in Germany, where he underwent further surgery to apply a metal plate to help his recovery. The team's thoughts are with Niccolò, and they hope to see him back on the track soon in perfect shape.

"I am really happy about this great opportunity offered to me by Andrea Petricca and his team," declared Baiocco. "Being able to take part in two World Superbike rounds is always fantastic, even though I'm clearly sorry that Niccolò got hurt and I sincerely hope he can recover soon. I already know many of the technical staff of the Red Devils Roma team, as well as the 1198 and I hope to establish a good feeling right away. After winning my second Italian title I've continued training, both in the gym and on the track, carrying on with the development of the new Ducati Panigale which I tested recently at Mugello. I want to thank the Barni team, who I race for this year, and who gave me the OK for these two rounds and with whom I have an excellent rapport. For sure I'll try and get some good results, not only to repay those who put their faith in me, but also to demonstrate that my place is in World Superbike, where I hope to race permanently next season".