Coghlan grabs first-ever Superstock podium
Monday, 17 September 2012 14:03 GMT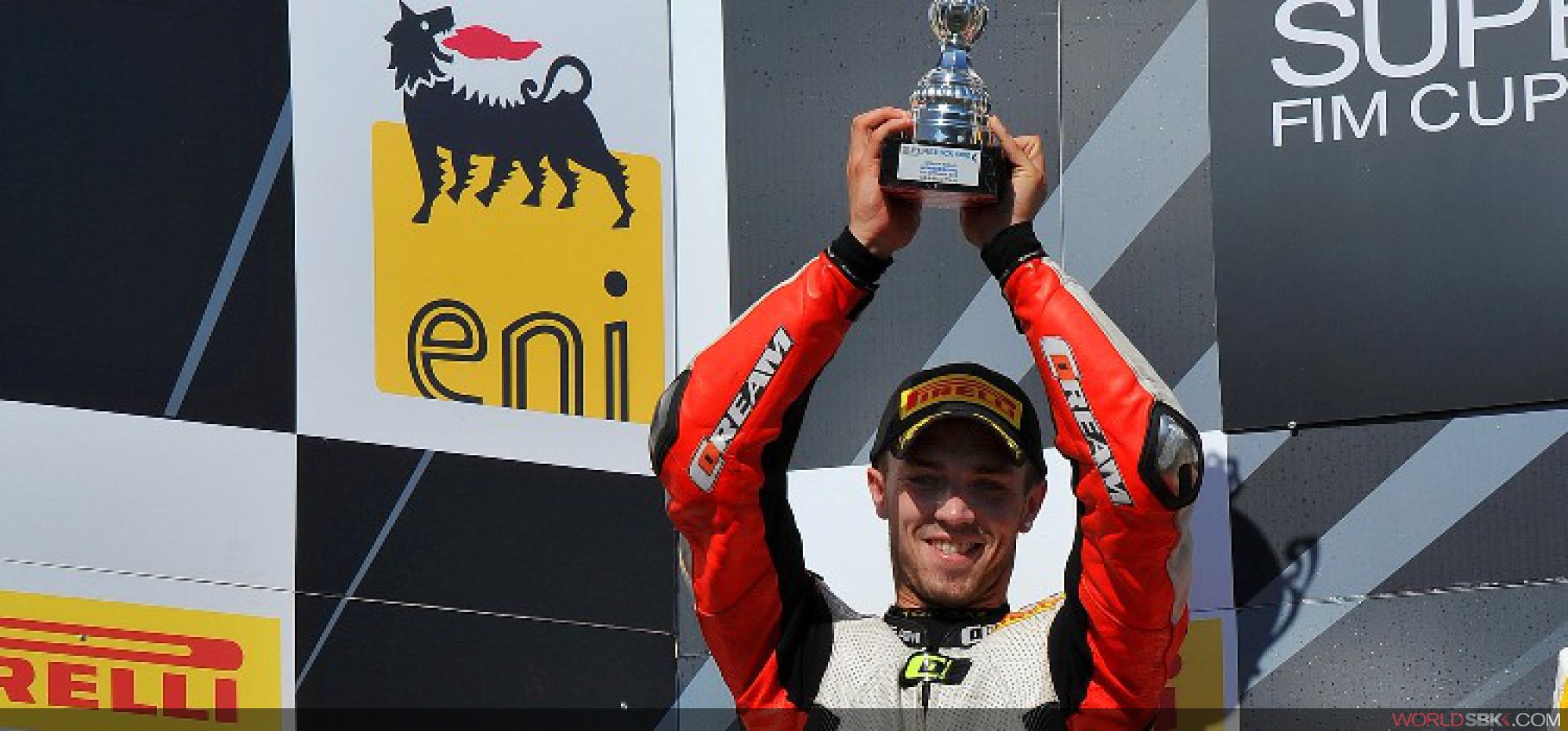 Coghlan grabs first-ever Superstock podium

In the race a group of four at the front had pulled out a significant gap, and it looked as if the podium places were to be contested between Barrier, Staring, Guarnoni and La Marra. However one by one, three of the leading pack lost grip and crashed out, starting with La Marra. While the others fell by the wayside, Kev managed to keep it on the black stuff to finish a fantastic second.

"The last time I was here was in World Supersport back in 2009 with the Holiday Gym Racing Team," said Coghlan. "In the race I had been trying to put in fast consistent laps to break away from the following pack. La Marra had already fallen, then Guarnoni went, and near the end Staring, leaving me in second place. I had a 1.5 second lead by then so I just had to concentrate on making no mistakes, which was not easy as there was no grip, and I had some big slides on the rear. It's a great confidence boost to get on the podium, and I'm looking forward to the last two races of the season".

Last weekend Coghlan was in Russia at the Moscow Raceway to compete in another round of the Russian Superbike championship and he won the race after a
battle for the lead with Marko Rohtlaan from Estonia.