Camier looking forward to second phase of SBK career
Wednesday, 11 January 2012 14:55 GMT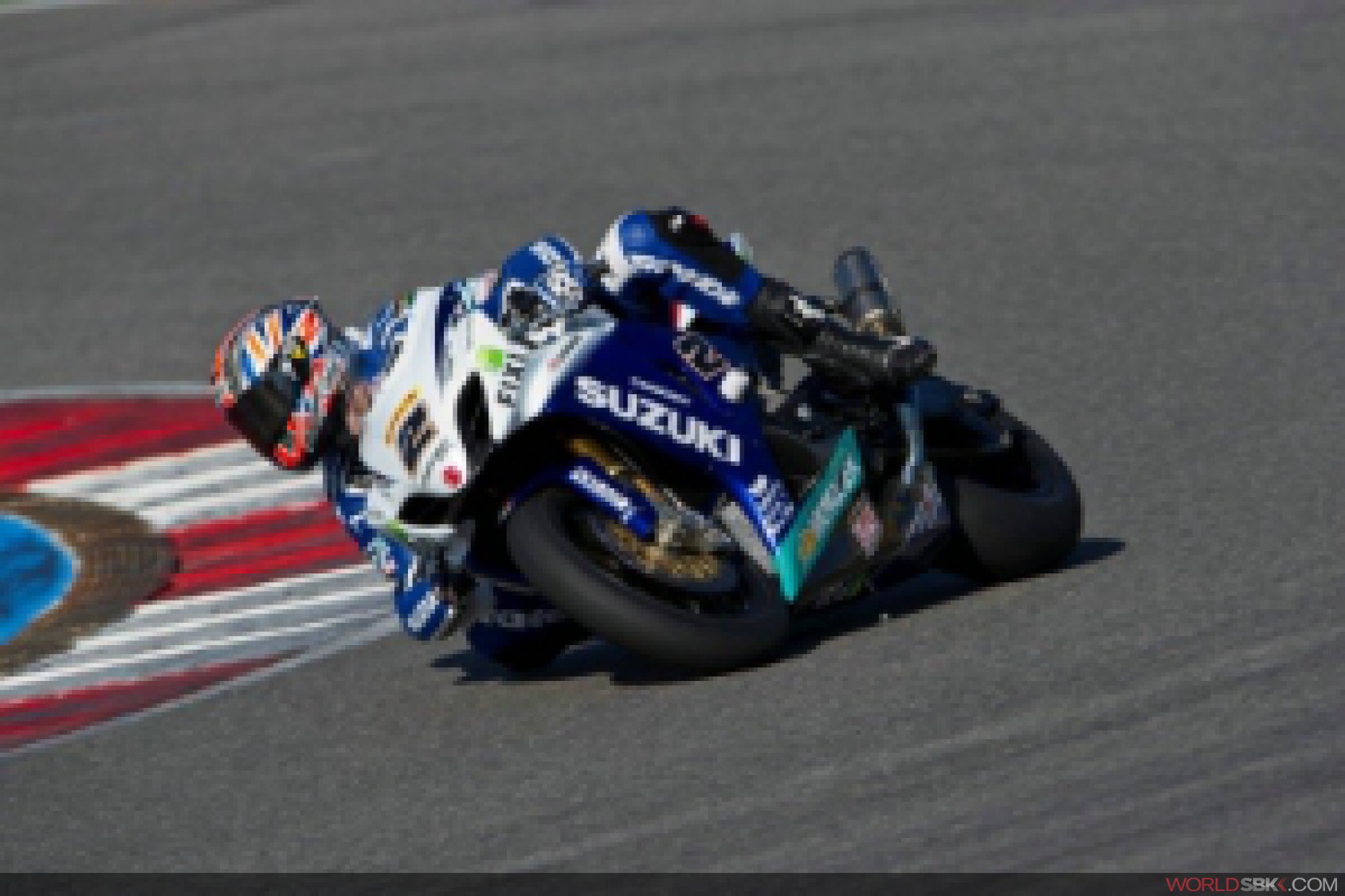 Camier looking forward to second phase of SBK career
New signing for the Crescent Racing team Leon Camier is about to get down to the business of testing again at Phillip Island in Australia for his new team, having already set laps on the GSX-R1000 at Portimao last year. This will be Leon's third year as a full-time SBK rider, having secured seven podium finishes over those first two seasons with the Aprilia Alitalia team, riding alongside none other than Max Biaggi.

Riding for a UK-based team may well be the missing element to take Camier to the top of the podium on occasion this season, and as they showed at Silverstone last year, Crescent Racing know how to make a Suzuki fly. Add in the mystical name of engine tuning partners Yoshimura to the mix and you can see why Camier feels ready to make a step forward once his overall technical package reaches optimum level.

Said Leon, shortly before the holiday break, "There is a good feeling in the team and everyone speaks English, so we can get on and speak the lingo." He continued, "There were a few issues during our first test but considering that, and that we did not get time to fix things and change the bike much, we were still only a second off on race tyres. I am pretty happy with it and there were quite a few positives to take away."

It was not easy for Camier to arrive in SBK racing in an Italian team so dominated by the world championship winning talents of Max Biaggi. Although Leon downplays this element in his formative SBK years, he acknowledged that it is easier to work inside a team from your own country. "There is an instant connection and I know Frankie and Pete (his two closest technical staff) from my GSE days in the British Championships," stated Leon. "You can connect with everyone a bit easier. It was never really an issue in Aprilia, but to get to know everyone it was definitely easier to be with an English team. Now, we just need a few laps to get into a rhythm. In the data from our tests there was some really positive stuff. We were not a million miles away, so we just need some time to sort it away."

Many riders would be delighted to have scored so many podiums in their first two years of WSBK racing, and seventh in the overall championship in 2011, but for Camier (the most convincing ever BSB champion before turning to WSBK in 2010) there were many missed opportunities during his time riding the RSV4.

"I would say frustration is the word," said Camier when asked to characterise his recent experiences. "I know there was a difference in equipment and all of that stuff, and they have said that. But I still feel that what we had was capable of more. So many of the times I would be quicker up to a certain point than Max, and - without being unrealistic - we were quicker in quite a few places. "In races could still catch Max from starting quite a way back on the grid. There was a lot of potential with it and there were some reasons that I know about which were so frustrating, because we could not change them, and that makes the job really hard. That was what was so frustrating. I am disappointed with the two years to be honest - although I know we had some real good results and came from so far back of the grid so many times to put in podium pace races so many times... but I am frustrated we did not get the results we could have done. I learned a lot from it and I know for the future that I would be a lot more forceful to change things to how I want early on."

Camier is now looking forward to trying out a full-spec race Suzuki at Phillip Island soon, and the first real tie up with legendary tuning company, Yoshimura. "As far as I know Yoshimura will be about engine development and finding more power," said Leon. "The engine we rode in Portimao was not one of their trick engines but what we have in the pipeline for Phillip Island and 2012 will be very different. I am very interested in getting a feel for it at the next test."