Sofuoglu: a modern-day Turkish hero
Thursday, 15 December 2011 10:40 GMT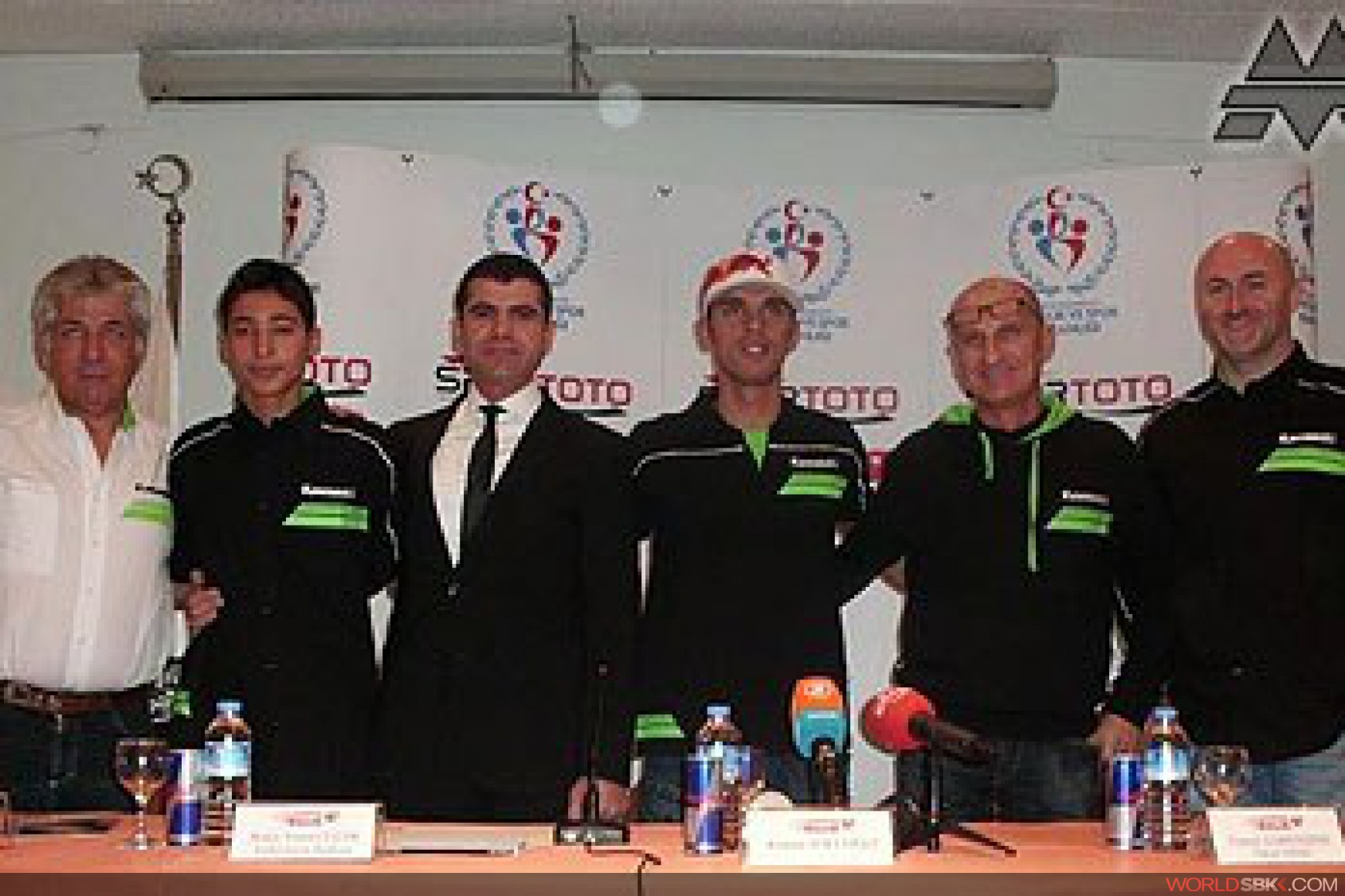 Sofuoglu: a modern-day Turkish hero

"I had an unfortunate Moto2 season" said Sofuoglu, "and things were made even more difficult by my father's illness. It wasn't an easy year and the proposal from Kawasaki gave me an idea of a better future. Being able to count on a team of the calibre of Vanni Lorenzini cleared up any doubt about the direction to follow, which for me is Supersport with the Akashi manufacturer, and I'd just like to add that I'm going for the number 1 plate at the end of the season. In Turkey motorsport is still not very well-known, but thanks to what I have been able to do we've had a positive response from the press, the TV and several entrepreneurs. Together with the federation we're promoting a project involving youngsters, and I'll try and give them the benefit of my experience. I wish to state that my plans are long-term and nothing is excluded, Superbike and MotoGP as well, because I love this sport and I still have the possibility to grow professionally."

"We needed a hero and we have found him in Kenan" declared the President of the Turkish Motorcycling Federation Bekir Yunus Ucar. "He's a special guy, someone who honours our country throughout the world and he's loved by lots of fans. With him and thanks to him Turkey will in the future be able to carve out a name for itself in motorcycle sport."

Sofuoglu also received words of support from Turkish Prime Minister Erdoğan, who praised his humanitarian commitment. The Turkish rider is currently the spokesperson for a Children in Need association, which guarantees them education and shelter.