STK 1000 FIM Cup entry plays numbers game
Monday, 11 April 2011 13:09 GMT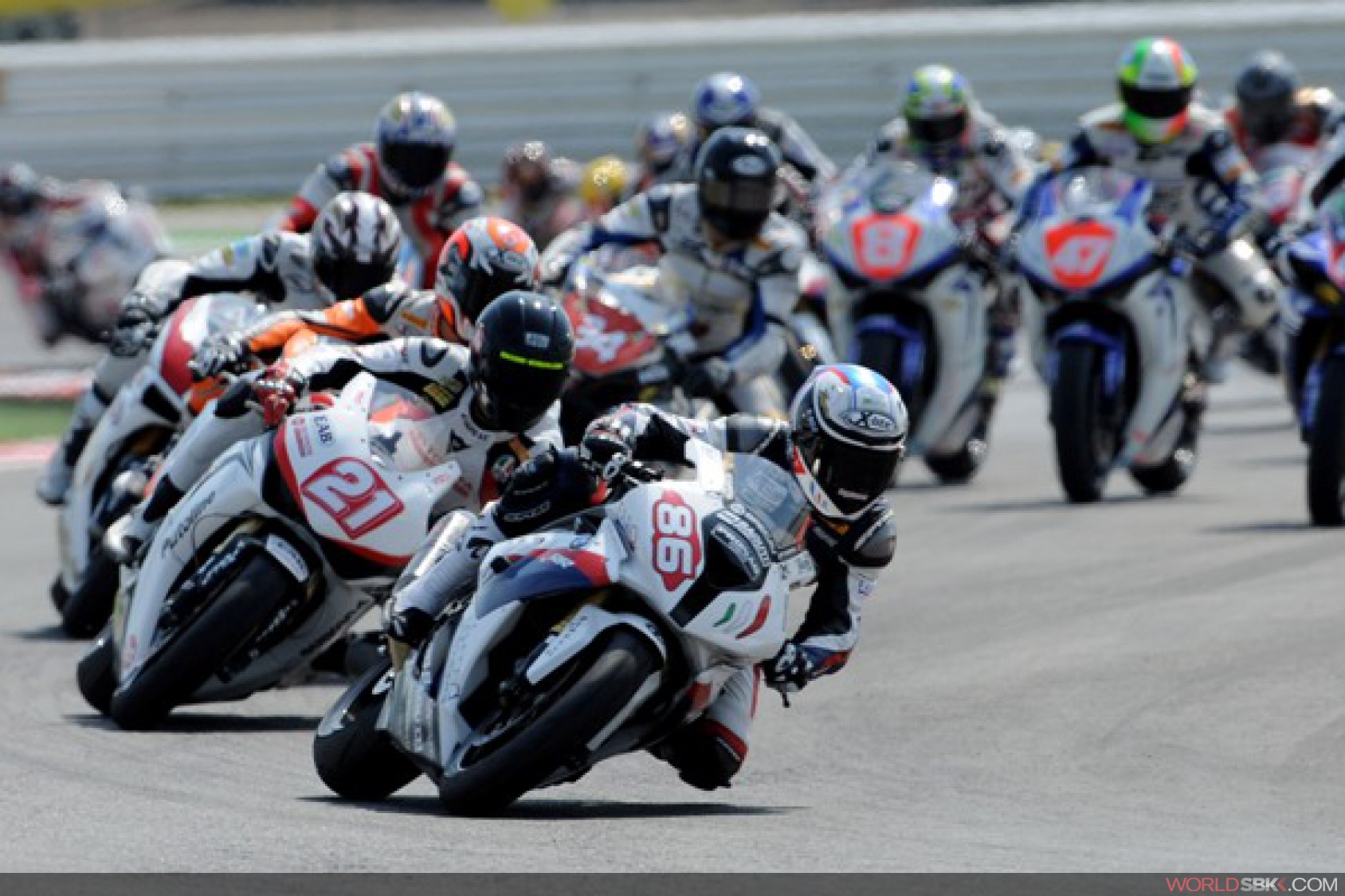 STK 1000 FIM Cup entry plays numbers game
With the Superstock 1000 FIM Cup season about to kick off soon at Assen on April 17 the entry list for the class shows that it is as popular as ever with a wide range of riders and teams, and on a variety of machinery.

There are 29 riders on the provisional entry list for the Assen event, using any one of five different types of machines. Ducati, Honda, BMW, Kawasaki and Yamaha have at least one bike on the grid this year. The most popular choice of machine currently is the Kawasaki, with eight of the new Ninja ZX-10Rs all set to meet the first Superstock challenge of 2011.

Fully 22 teams will be lining up on the grid, with seven teams fielding two riders, the rest being lone rider entries.

No fewer than 12 countries will be represented at Assen, with competitors from Hungary, Italy, France, Poland, Switzerland, Romania, Netherlands, Germany, Australia, South Africa, Slovakia and Argentina.

Following Ayrton Badovini's almost total domination of last year, the Italian (photo) scoring nine wins out of ten for the BMW Motorrad Italia STK team, this year the title battle looks to be a lot more open. Experience, a successful CV and international race credibility may be two of the factors coming into play and that gives riders like Sheridan Morais (Kawasaki Lorenzini by Leoni), reigning European Superstock 600 champion Jeremy Guarnoni (Yamaha MRS) and Aussie Bryan Staring (Kawasaki Pedercini), who wild-carded in Superbike at Phillip Island, a true fighting chance for the win.

But the Italians, who have always been a successful cornerstone of this category, will not be far off the pace, and they will include Lorenzo Zanetti, who had two podiums last year, on the BMW Motorrad Italia machine, as well as two tough customers, Davide Giugliano and Lorenzo Baroni on the competitive Ducati 1098R. Barni Racing will field Danilo Petrucci and Lazio MotorSport Andrea Boscoscuro, on two similar machines.

On Hondas can be found a trio of Team Lorini mena, with support from the Italian subsidiary: third-placed Andrea Antonelli, Eddi La Marra plus Daniele Beretta, while Luca Verdini will be on the Ten Kate Junior Team version.

Kawasaki is the manufacturer that fields the most bikes, a total of 8, all Ninja ZX-10R machines for Marco Bussolotti (Team Pedercini), Lorenzo Savadori (Lorenzini by Leoni) and the GoEleven versions for Nico Vivarelli and Niccolò Canepa, who returns to the category he won in 2007.

New rules for Superstock in 2011 mean that a wider age range of riders, now up to 26 years of age, are eligible to compete in the ten-round championship, which runs from Assen on April 17 to Portimao on October 16, with only the fly-away round at Miller Motorsports Park in the USA not featuring on the Superstock schedule.

The Superstock 1000 FIM Cup riders will be the first category to encounter the start-line on Sunday race days, at 10.30am.