Toseland takes his first podium
Monday, 12 April 2010 10:56 GMT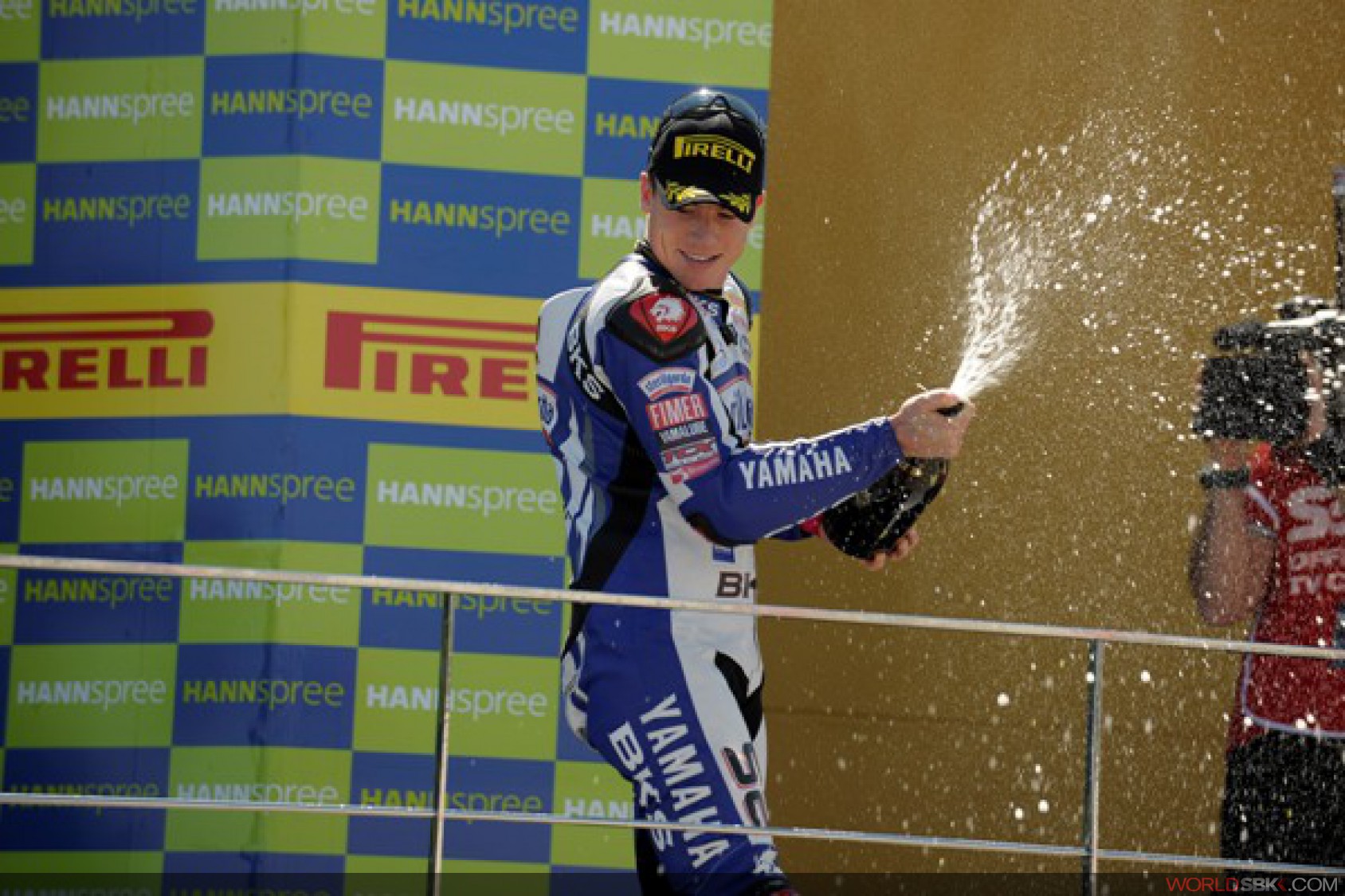 Toseland takes his first podium at Valencia
James Toseland was finally able to cap his return to World Superbike in a positive fashion with his first podium of the year in his fifth outing for his new team. The former two-time champion put in a solid performance in race one on his Yamaha Sterilgarda R1 to take third place after starting from ninth on the grid.

Toseland made short work of the field to take second by the ninth lap. He was then hotly pursued by Aprilia rider Max Biaggi for the entire race duration and fought off a number of attacks, holding on to second until just two laps from the end. He finished the race in third, claiming his well deserved first podium of the year, just 3.6 seconds off the race leader. Toseland crossed the line in seventh in race 2 having challenged for several positions, and moves up from 11th to sixth in the table.

"Race one was great, it's always nice when the team work so hard to be able to repay them with a result," declared Toseland. "I was probably the widest man out there because I certainly wasn't the quickest after half race distance, I was finding a few things a bit difficult with the bike. It was great though to dig deep and get a podium, my first podium this year and my first since Brands 2007 I think. It's been a while since I took a trophy home so I was very happy. The team are working unbelievably hard, we've got some issues but we're making up a lot of ground in a short space of time. In the second race I got an average start when the clutch grabbed early on the line. I don't know where the front guys got their pace from on the re-start, mid 34's was a second faster than it was in the first race. Assen is next which is fast and flowing which will suit the bike better. We need to keep improving until we're strong at every track."