Cazzola signs up for Kuja Racing in World Supersport
Thursday, 14 January 2010 15:45 GMT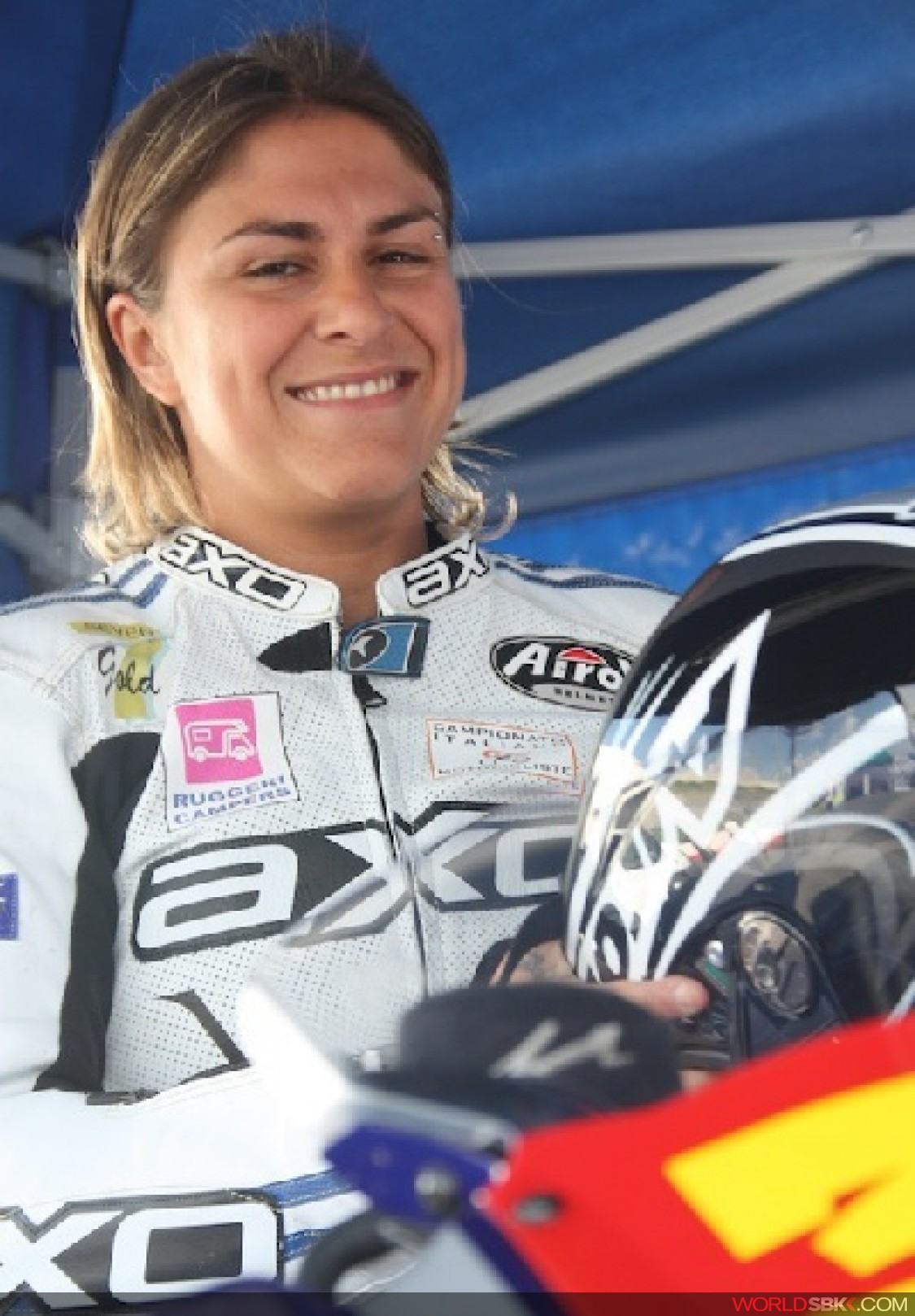 Cazzola signs up for Kuja Racing in World Supersport
Paola Cazzola will become the first female rider to compete full-time in the Supersport World Championship after signing up for Kuja Racing in the 2010 season. The 32 year-old from Vicenza will race in the Italian squad alongside Danilo Dell'Omo, who continues for a second year. She has dominated women's racing in Italy in the last few years, but has also obtained some good results against her male colleagues in the R6 Metzeler Cup.

WorldSBK.com had an opportunity to speak with Paola Cazzola (photo Corradini) before the Supersport test at Portimao next week.

"I can't wait to begin" said Paola. "The plan to compete started off half-way through last year, it's clearly the aim of every rider to take part in the world championship so here I am."

Are you familiar with any of the tracks on the calendar?

"I know Assen and the Italian circuits, except for Imola where I've only done 10 laps on a Ducati. It'll all be new for me, I even bought an X-Box to learn the tracks!".

What are your impressions of the Supersport World Championship?

"In my opinion World Supersport is at a really high level, just a few seconds separate everyone. It's a tough championship, where there can be many winners and where the positions change all the time."

Is this the first time you will race a Supersport at Portimao?

"Yes, and it's sure going to be tiring to test the bike at Portimao in these three days. I'm training really hard, and I hope to obtain a few points during the season."

Last year at Miller there were a couple of female wild-cards, but you're going to do the whole season ...

"Yes, I will be the first woman to take part in a whole season, and I'm proud to be able to participate. I'm the most victorious Italian female rider, I hope to be able to be a worthy representative for the female sex and open up the doors of this sport to more women."