Borciani and Guandalini join forces in 2010 with PATA sponsorship
Friday, 29 January 2010 09:09 GMT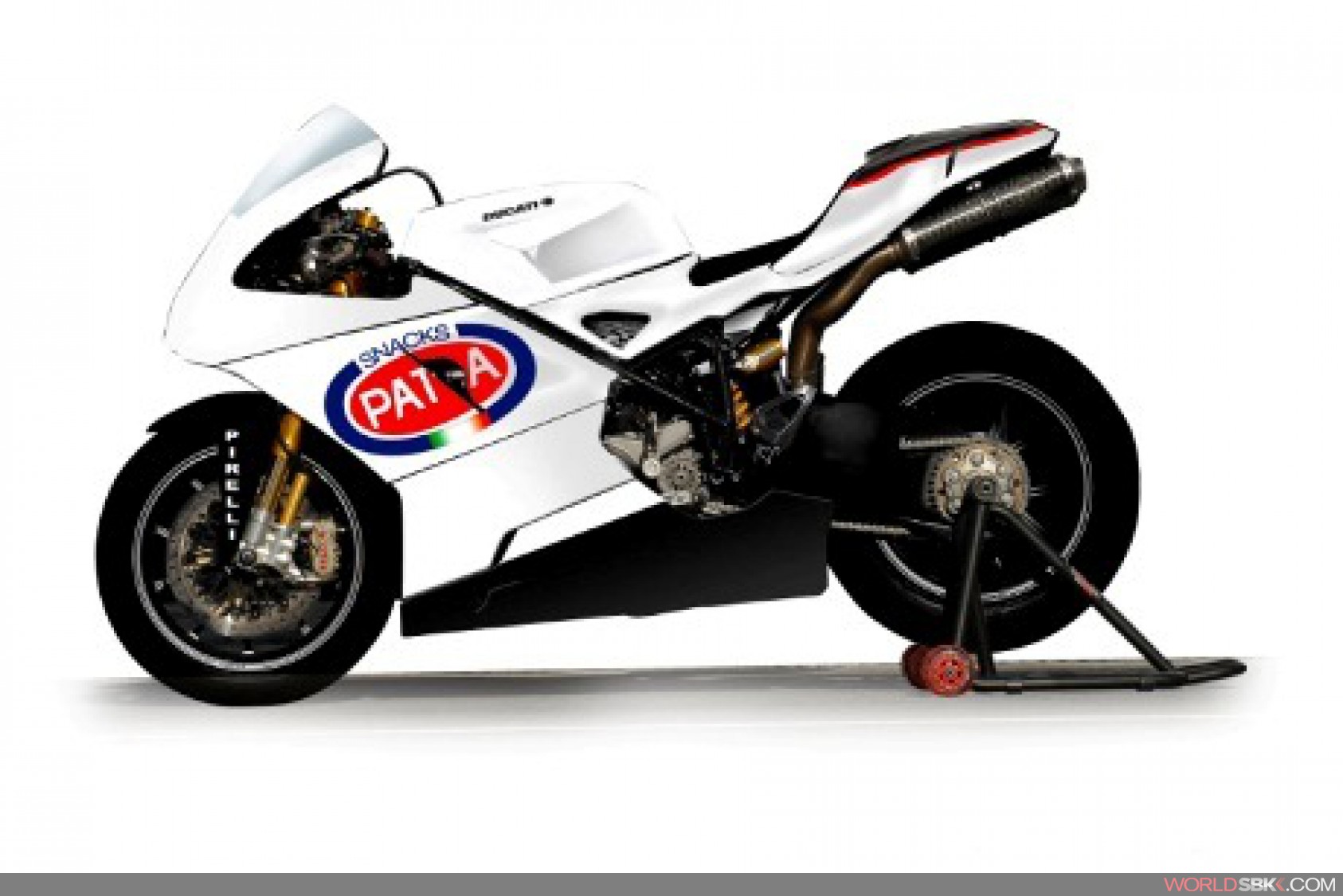 Borciani and Guandalini join forces in 2010 with PATA sponsorship
The Borciani and Guandalini squads will be joining forces to take part in the 2010 Superbike World Championship with title sponsorship from PATA, one of the leading crisp manufacturers in Italy.

The team will run two Ducati 1098 machines for Jakub Smrz from the Czech Republic. Smrz has had two positive seasons in World Superbike and last year finished tenth overall, stepping onto the podium at Assen, and setting pole and fastest lap at Misano Adriatico.

Marco Borciani declared: "We are honoured that the Gobbi family, the owners of PATA, have decided to sponsor our project, and become title sponsor. Our rapport has lasted for the last four seasons and we have obtained some good results. We are sure that we'll be able to get the best results for the team now with the PATA logo, and we hope to be protagonists in this year's championship. We will do the season with Ducati, who we would like to thank for their collaboration, despite all the media rumours that said it was certain we would be with Aprilia. We are a professional team, and as such we made an evaluation of the Aprilia proposal, but in the end we decided to stay with the bike with which Mirco and I have obtained the best results."

Mirco Guandalini added: "After managing to get through the 2009 season, which was conditioned by the economic crisis, I found, in Marco Borciani, a common viewpoint that has allowed us to unite our forces to develop a project that will allow us to be protagonists in 2010 and beyond. We have succeeded in updating the bikes to provide our rider with a technical package that will allow us to repeat and even improve on the previous year's results. This has come about thanks to the support of our sponsors, who have confirmed their support, and they will again be represented at an international level in 2010."