Aprilia defend double championship lead at Nurburgring
Tuesday, 31 August 2010 09:42 GMT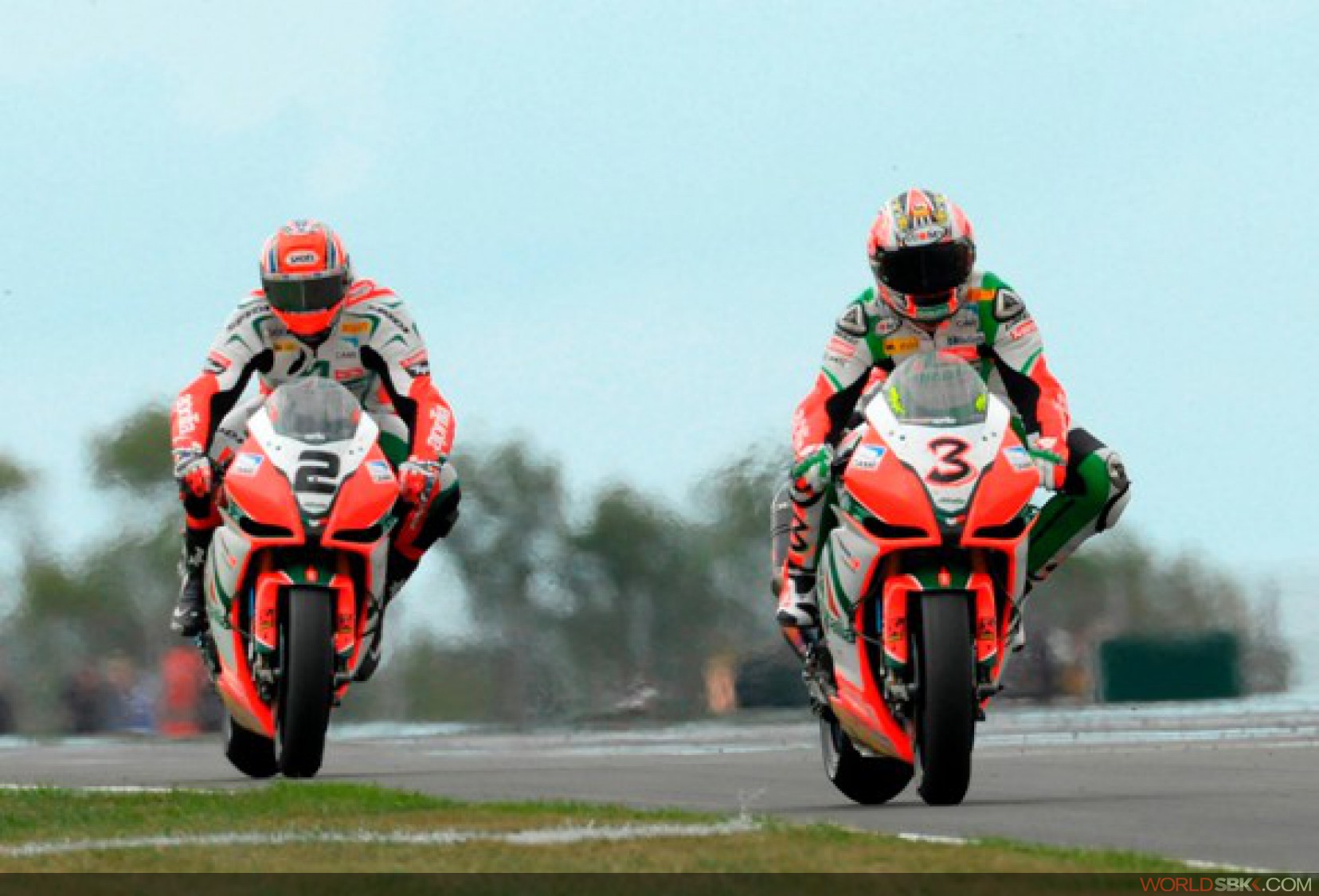 Aprilia defend double championship lead at Nurburgring
After the summer break, the Aprilia Alitalia team return to the track this weekend for the German Round at the Nurburgring. With two championship leads to defend, Max Biaggi's in the Riders' battle and the Manufacturers, and three rounds remaining, for the all-Italian squad it's going to be a red-hot end to the season.

The 2010 season for Aprilia Alitalia has so far way exceeded expectations: 9 wins, all by four-times world champion Max Biaggi, and seven more podiums, 3 of which from Britain's Leon Camier. These superb results in just the RSV4's second season have given Max Biaggi 373 points at the top of the table, 60 more than second-placed Leon Haslam (Suzuki), while Aprilia has 385 points in the Manufacturers' chase against Suzuki's 334 and Ducati's 297.

"I can't wait to get back on the track!" said points leader Biaggi. "The holidays are important and pleasant of course but the appeal of the track is always irresistible. The Nurburgring is a great track, and not as difficult as Silverstone for our RSV4. We're now into the decisive part of the season. Of course I'm happy with what we've achieved so far, but the day of reckoning is at the end, so don't talk to me about strange strategies and settling for points. We've got two leaderships to defend and it's not that easy: you can see how easy it is to lose points, our rivals are ready to capitalize on every wrong move we make. There are still six races left, that's 150 points, so the maths show that anything is possible. For the team, it's time for all of us to buckle down again, from here on every race will be decisive."