Xaus looks back at first season with BMW
Tuesday, 1 December 2009 11:26 GMT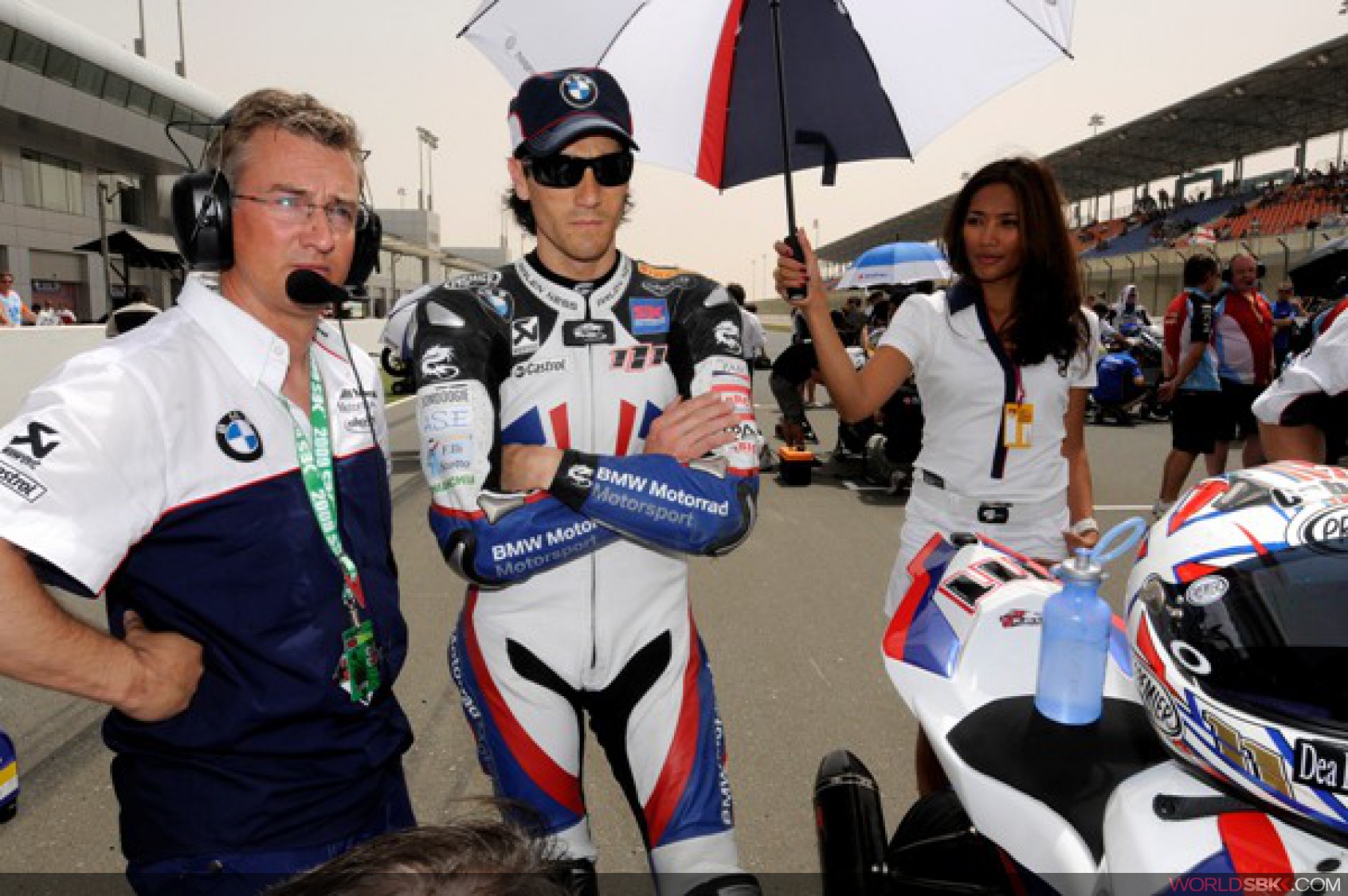 Xaus looks back at first season with BMW
One could quite easily consider Ruben Xaus to be a Superbike 'veteran'. In 2010 in fact the 31 year-old from Barcelona will be lining up for his eighth season in the category and he will do so after notching up 177 WSB races, which have given him 35 podiums, 11 wins and 1 pole position. After a career spent entirely on a Ducati, this year the Spanish rider decided to accept an offer from BMW, who were making their debut in the category, so WorldSBK.com caught up with him to ask him about his first season with the German manufacturer.

How do you rate this season's performance?

"If you look at it merely in terms of results, obviously I can't be all that satisfied. But the situation has to be analyzed a bit more on a professional level and in that case I'd say that we did a good job".

Can you explain exactly?

"We started with a totally new bike, with a team that clearly had no experience of bike racing and we were in a championship which was at a very high technical level. The S 1000 RR has enormous potential but that's not sufficient to be competitive on the track. We needed to do a lot of mileage to find the right solutions quickly, but instead we had to do the work during race weekends, which worked to the detriment of the results. Without any data to work with, we had to find the right set-up in the practice sessions and this penalized us for the starting position. Then in the race we showed a number of times that we had the pace of the top 5 but when you start from row 3 or 4 you can't really do much more than what Corser and I were able to do. That's why I think it's been a positive season. Moreover, with the race times from this year, in 2008 we would almost always have been fighting for the positions just off the podium".

Which areas do you have to work on the most?

"The main aim is to find a good base set-up so the bike can be adapted to each circuit. This is what we're still missing and we're working really hard on that now. With the fact that in Superbike there is a single make tyre supplier, there are no specific tyres for each manufacturer so anyone who is a bit behind in development suffers even more. When we find the right solutions we can bring the times down by the half-a-second that still separates us from the top bikes".

What are the aims therefore for next season?

"A racer always starts a race to win otherwise he might as well stay at home. Obviously our aim is to improve more and more and get closer to the leading positions. BMW are fully committed to this and with a year's experience behind them the conditions are right for them to do well".

And what's your physical condition like now, after your bad injury at Brno?

"I've recovered totally, even though a thigh-bone break is a serious injury. I'm training hard so that I can be ready for the first tests of next season, which at the moment are the ones at the end of January at Portimao. The team are currently weighing up other possibilities but for the moment nothing has been decided".