Tickets now on sale for SBK race at Miller Motorsports Park
Thursday, 17 December 2009 13:53 GMT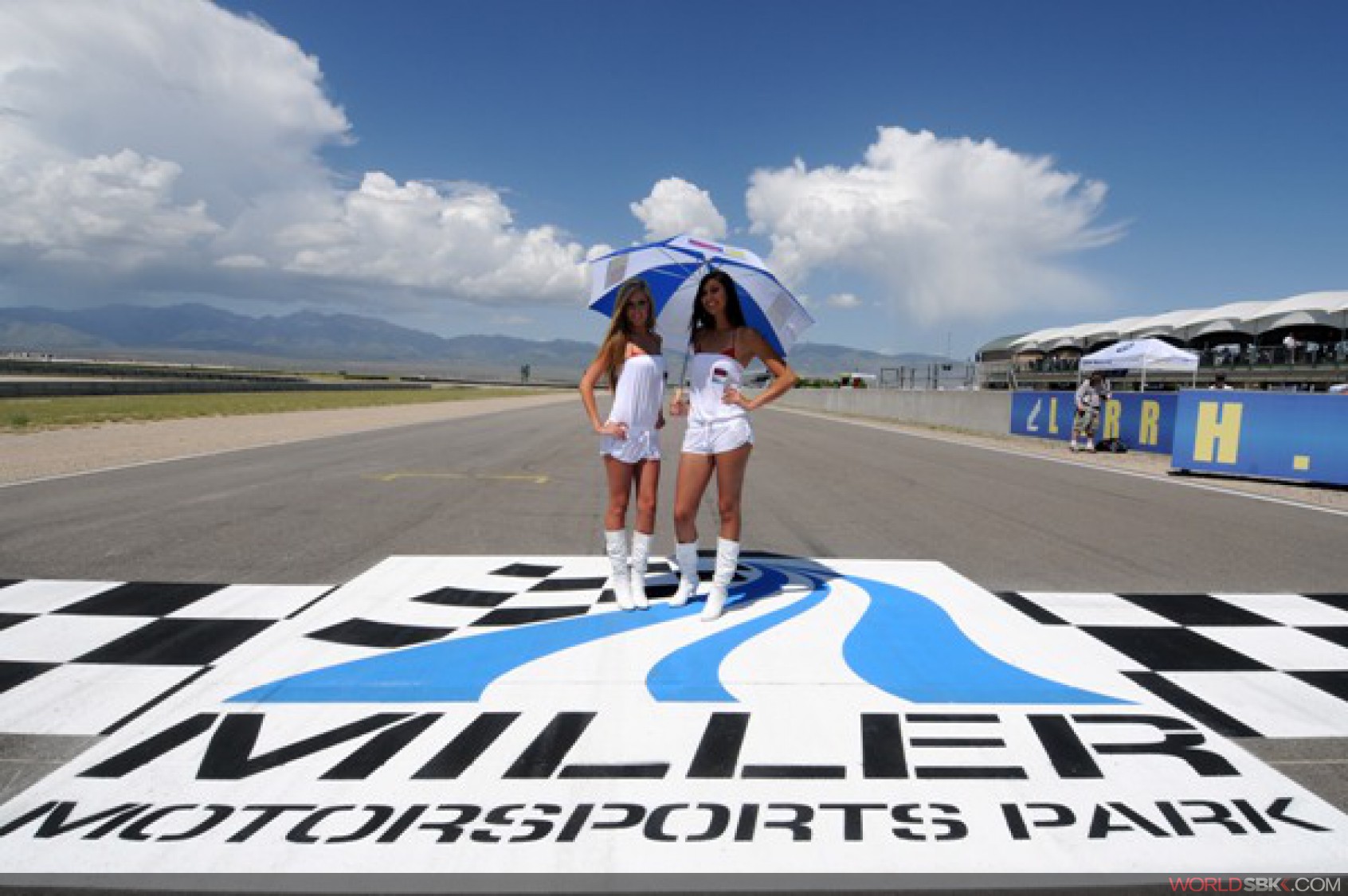 Tickets now on sale for SBK race at Miller Motorsports Park
Tickets are now on sale for the third annual visit of the Superbike World Championship to Miller Motorsports Park, Utah at the end of May. Next year's US Round will feature some unique changes and features, not the least of which is the fact that the races will take place on Memorial Day (Monday, May 31). This will be the first time in the series' history that races will be held on a day other than Sunday. Support series will include the FIM Supersport World Championship and the second annual Larry H. Miller Superbike Challenge.

"We're really looking forward to our 2010 Superbike World Championship event," said Miller Motorsports Park senior vice president/general manager John Larson, "and we're pulling out all the stops to make it the must-attend motorcycle racing event of the year. Racing on Monday is going to be exciting and, as usual, the racing is going to be spectacular. We have a number of exciting features that we'll be announcing in the next couple of months, but we wanted to get our three-day tickets on sale early and give fans the opportunity to give the gift of speed for the holidays."

The 2010 US Round at Miller Motorsports Park will also feature a Tribute Field of thousands of American Stars & Stripes flags to honor those currently serving in the armed forces.

Last year's event featured the rock band 'Hoobastank', and concert preparations are underway now for a big lead musical guest for this year.