Suzuki Alstare's new line-up tries out latest bikes - and rider
Monday, 2 November 2009 11:22 GMT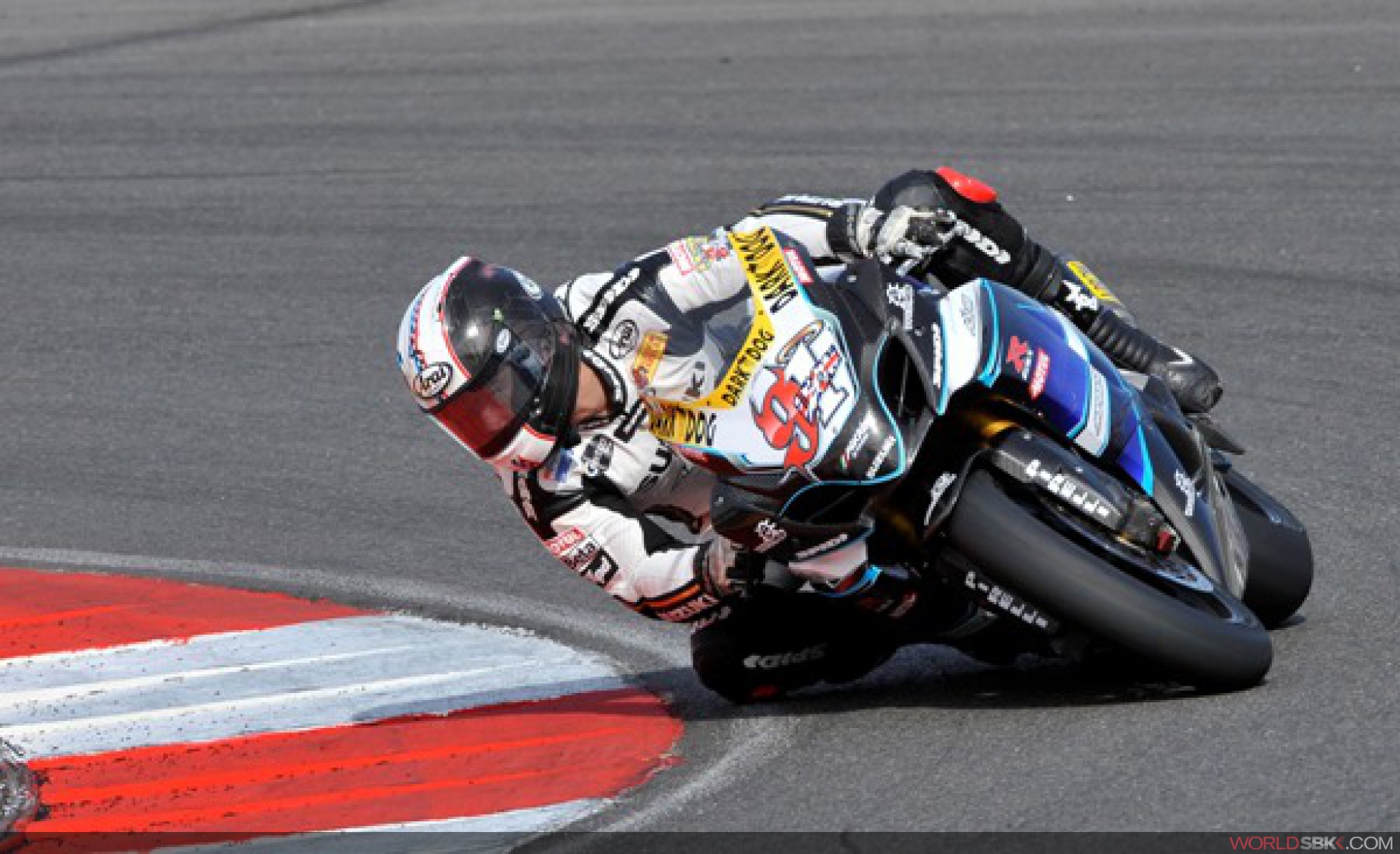 Suzuki Alstare's new line-up tries out latest bikes - and rider
The latest Suzuki GSX-R developments were evaluated at the recent Portimao tests and in a busy two days Leon Haslam got his first taste of Suzuki power, and another new signing Sylvain Guintoli tried out the bikes he rode in Sunday's Portimao races against the 2010 spec machines. The Suzuki pit was enclosed by screens to keep prying eyes at bay, and the team remained tight-lipped about exactly what modifications had been performed. This was the first but by no means the last test the team will do before a return to the Portimao circuit for the official tests next January.

Both Haslam and Guintoli felt positive about their experiences, and Haslam has already shown real speed, even with the lingering effects of an elbow and ankle injury.

Said Haslam, "I am over the moon in every way and really excited about the future. We went through more than I expected and found many good ideas to work with. When I got on the bike for the first time, I didn't know exactly what to expect, but I was so happy after the first day because I lapped a second quicker than on raceday last weekend. Of course there is a lot more to learn and it is just a case of getting down to it, making improvements and keeping progressing. It's been really good to have his test, so soon after the season has finished, and get right into it straightaway and now I am already looking forward to the next tests."

Guintoli has much more recent experiences of GSX-R power, from his recent injury affects, BSB season, and he also was not 100% fit, but still fast and confident for the future. Said Sylvain, "The main purpose of these tests has been to understand the Suzuki Alstare GSX-R1000 K9 bike, get to know the team and also try many different things, including suspension. We have done a lot of good work during these two days and it's going to be good now to have a bit of a rest, especially as I was racing here for three days at the weekend. One thing is for sure, after five days here, I know the track now pretty well! I'm also happy that my leg didn't play up too much and I have to thank the Clinica Mobile for all the massages and looking after me so well."