Stiggy forced to halve line-up in remaining rounds
Thursday, 24 September 2009 07:28 GMT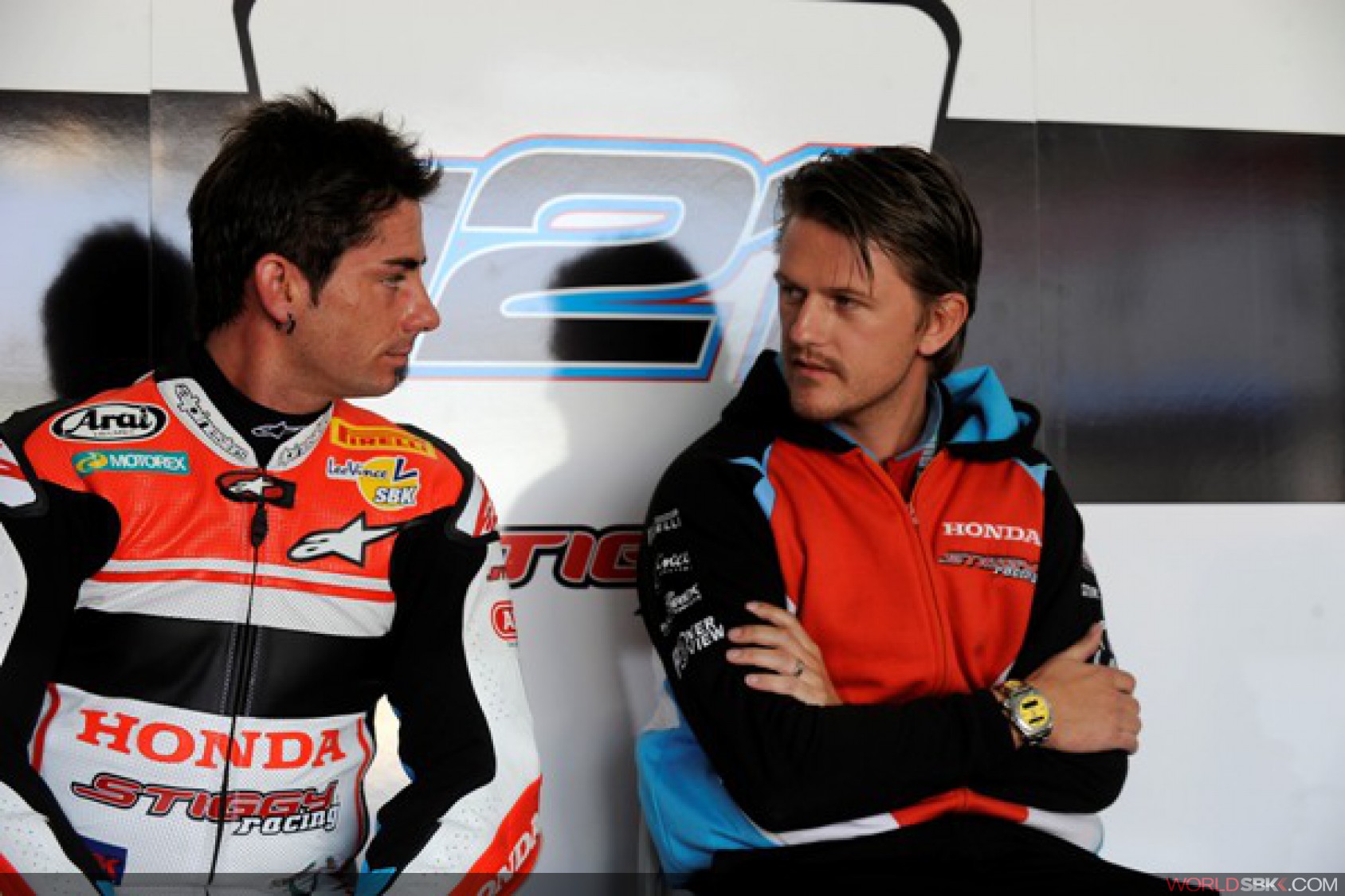 Stiggy forced to halve line-up in remaining rounds
The Stiggy Racing Honda team will cut their four-rider line-up to two entrants for the last three rounds of the 2009 World Superbike and Supersport Championship starting at Imola this weekend. A combination of economic issues and rider injuries have forced the team to take some rigorous decisions in order to secure the team's continuation in this year's championship.

Superbike rider John Hopkins, who suffered serious injuries after crashing out in Germany three weeks ago, will not be replaced for the remaining three rounds, and the team will only bring Leon Haslam to the Superbike grid at Imola. Meanwhile Gianluca Vizziello has also been forced to step down from the World Supersport Championship due to the economic situation of the team combined with the fact that he has failed to deliver the expected results, leaving Anthony West as the singleton team Supersport rider.

Team manager Johan Stigefelt explained: "After long discussions with our partner S2 Racing, who are the financial provider for the team, we have finally decided to let Gianluca go. We need to do everything we can to survive the remaining three races and had no other option then to cut the costs dramatically. This is by far the worst year for me as team manager in the five years I have been active in this championship. I know a lot of the teams out there are struggling due to the global economic crisis, but it is never easy to tell a rider that he will have to stay home. I know how much they want to be out there and do what they like doing best. As a rider, I have been through it myself and know how tough it is. I wish Gianluca all the best for the near future and hope he can ride the last races in another team and find himself a good ride for next year."